Our Virtual Hard Hat & Black Tie Gala was more than a hit, it was a SMASH. When we made the decision to go virtual and keep our fundraising goal at $1 million, we knew it would be a challenge. But we had no idea we would come so close! At the end of the night, we were left speechless because the Twin Cities Habitat for Humanity community came through.
On Saturday, May 2, our virtual community of 1,500 registrants came together and raised over $955,000. Wow. What can we say besides thank you to the many who gave generously, bid high, and multiplied Habitat homeownership opportunities at a time when a stable, affordable home is more important than ever before.
You can help us crack a million! Do you have one friend? Just one is all we need! If everyone who joined the gala can get one friend to give $30, we'll hit our goal and, more importantly, serve more families.
Tell your friends why home is more important than ever before, then send them here to make a generous gift.
The night was all about support local families, but we had a ton of fun too. Thank you to our amazingly talented emcee T. Mychael Rambo for energizing and serenading our virtual crowd. We had more than 600+ viewers across the Twin Cities and as far as Florida and New Jersey.
Watch the Virtual Hard Hat & Black Tie Gala here
Plus, the construction couture hit a new level. Look at these adorable pets that really got into the theme 😀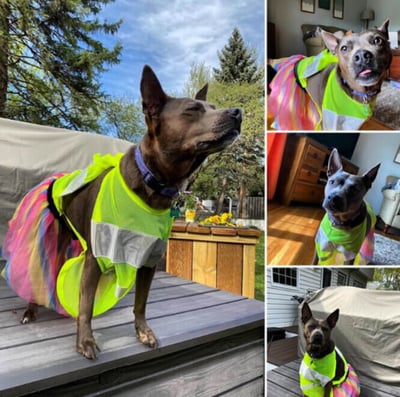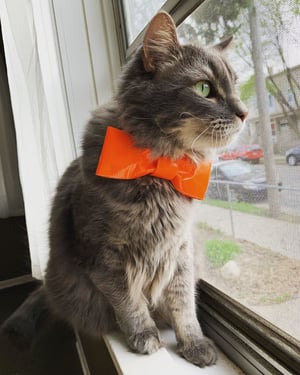 We all felt inspired after hearing from Habitat Homeowner Juanita and how the crisis has impacted her family, especially her four essential workers. We thank Juanita for sharing her story and reminding us that we shouldn't need a pandemic to show how important housing is.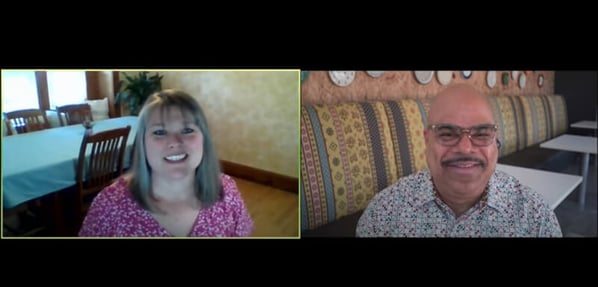 This week is #GiveAtHomeMN, a time for us all to give back to the organizations giving so much throughout Minnesota during this crisis. There was no better way to start off this charitable week than with the Virtual Hard Hat Gala.
You exemplify the best of our Habitat community: all of us coming together to support our neighbors. And you gave a big boost to our new At Home Fund to protect homeowners and multiply Habitat homeownership during this critical time.
All of our amazing Hard Hat attendees got us so close to our ambitious goal of $1 million. Thank you for having fun and being part of a story of human goodness during this difficult time.
A very special thanks to our Hard Hat & Black Tie Sponsors: