As we approach the end of 2020, it might be tempting to close the book on this turbulent year and not look back. But when we do take time to reflect, we see stories of hope despite the despair. Stories of people coming together in new ways to meet the needs of our neighbors. Stories of families persevering through difficult times. Stories of reckoning with racial injustices that have gone on for far too long.
Join us in looking back at some of Twin Cities Habitat's top stories of 2020.
Before you read our top stories of 2020, can you rush your year-end gift? Your donation will be doubled, but only until midnight on December 31.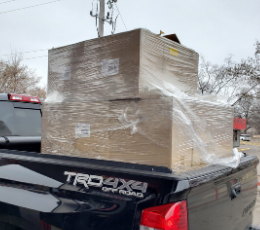 Back in March, healthcare workers across the country were scrambling to stock up on Personal Protective Equipment (PPE). It was all hands on deck. Habitat staff quickly realized that our supply of respirator masks for construction were more urgently needed by healthcare workers. We donated what we had to Hennepin Healthcare and M Health Fairview. Read this inspiring story (and 2nd most viewed blog of 2020).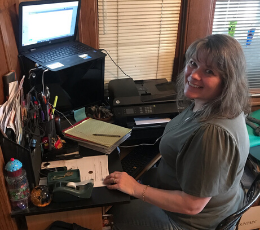 Juanita has been a Habitat homeowner since 1995. This has been one of the most trying years yet. But through it all, her Habitat home has been a refuge and firm foundation for the family. Juanita shares how her husband and children are doing, most of them frontline essential workers. And she urges us to action so that more families can know the comfort and stability of homeownership.
In the wake of COVID-19, Twin Cities Habitat launched the At Home Fund to do two things:
Protect homeowners, because no one should lose a home due to COVID-19.

Expand homeownership opportunities, because safe, stable, affordable homes are more important now than ever before.
The overwhelming response from Habitat supporters like you is so inspiring. You've enabled us to provide mortgage deferments and find assistance for Habitat homeowners struggling to make ends meet. And you helped more families continue to buy homes with Habitat during the pandemic.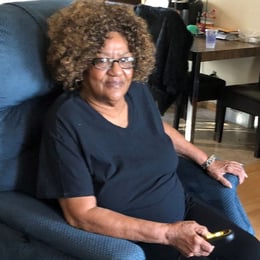 Katie bought her home with Habitat in 1999. She absolutely loves it. But recent health issues had her worried that she wouldn't be able to continue living safely in her home. Luckily, she heard about Twin Cities Habitat's Age Well at HomeTM program. She was able to receive home safety modifications that will let her enjoy many more years in the home she loves.
The murder of George Floyd was a local tragedy that helped spark a global uprising for racial justice. At Twin Cities Habitat, it further deepened our resolve to close Minnesota's racial gap in homeownership rates between Black and White families. And it reaffirmed our commitment to advance racial equity in everything we do.
Here are a few of the racial justice stories we've shared this year:
The massive economic unrest from COVID-19 prompted flashbacks to the last recession and the wave of foreclosures that followed. The 2020 housing market was filled with uncertainty. So it's no surprise that our most-viewed blog of 2020 was about trying to make sense of the housing landscape as the pandemic set in.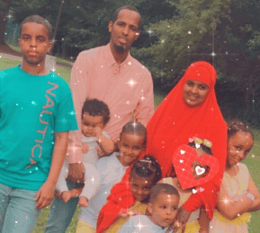 The Habitat community is extremely generous! This year, your efforts helped us surpass 1,500 Habitat homes in the Twin Cities since 1985. Mohamed and Safia became the 1,500th homebuyers, and they were so excited to finally have a home of their own. Here's what Mohamed said about buying their home with Habitat:
"It'll totally change your life. Getting our dream home, living as we want and feeling comfortable. It's not your space when you rent. You live as you want in your own home."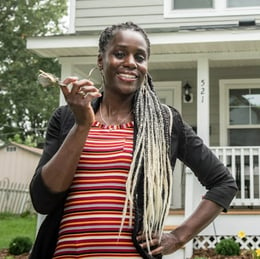 Over the years, Twin Cities Habitat has become a top source of information for anyone looking to buy a home. Our Homeownership Advisors, Lending Staff, and Site Supervisors all have expert knowledge to share on becoming a successful homeowner. Here are some of our top stories of 2020:
See many more of these stories in our First-Time Homebuyer Guide. This is a great resource to send to anyone you know who's considering buying a home!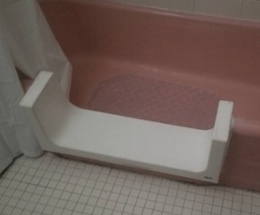 When David was diagnosed with rheumatoid arthritis, simple home projects became impossible. Plus, his deteriorating mobility made simple tasks more difficult. Thankfully he found Habitat's A Brush with Kindness home repair program. They completed a bunch of repairs, both inside and outside the home, so that David could continue living safely in the home he loves.
"It's made our life - mine especially - much easier."
-David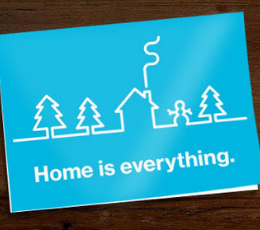 Finally, a top story of 2020 is generosity. This year has brought out the generosity everywhere—especially among Habitat supporters like you. Whether it's giving big to your favorite organizations, helping your neighbors rebuild businesses, or donating your possessions to those in need, this year was flowing in generosity. Here are some stories of generosity:
You can spread the generosity too! Give a gift in honor of a loved one, and we'll send a beautiful e-card or handwritten card in the mail! Learn more here >