Guest Blog by Mike Robertson,
A Brush with Kindness Program Manager
Feeling safe in your own home is central to being happy there. David and Karen had lived in their Brooklyn Park home for 10 years when David was diagnosed with rheumatoid arthritis. Suddenly, projects around the house that he could usually tackle became impossible. And, as he lost mobility due to his illness, modifications were needed to help him continue to live safely in his home.
Interior Projects
Our home assessment identified a variety of issues that needed attention both inside and outside the home. First of all, David was unable to safely step into his bathtub, and he needed grab bars to help support him. We've found a highly effective solution for situations like this called a tub cut-out, which converts an existing bathtub into a step-in shower.
Combined with a hand-held showerhead, grab bars, and a shower seat, this bathroom modification greatly improves David's ability to bathe safely.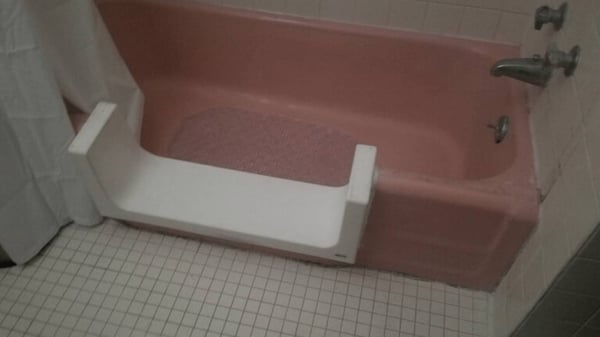 "It's made our life - mine especially - much easier. With the step-in tub, that's made things so much easier. It makes a huge difference not to have to climb in and out of the tub."- David
We also upgraded a dated and dangerous electrical fuse box to circuit breakers using a licensed electrical contractor. This type of repair is critical for safety, but can be hard for our clients to save up for due to other priorities.
Finally, we replaced deteriorated flooring in the kitchen, which was peeling and creating a trip hazard for the homeowner. We use vinyl-plank products in kitchens because they are durable, tolerate water well, and are easy for our staff and volunteers to install.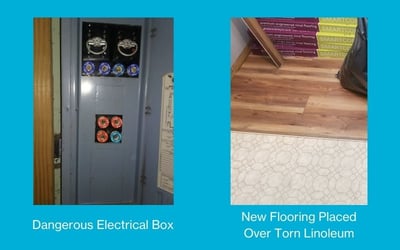 Exterior Projects
Outside the home, we installed a new entry door and railings at the stairs for stability. We also replaced a couple of broken sidewalk sections to provide a better walking surface for David. We replaced rotted siding, trim, and scraped and painted the house and garage.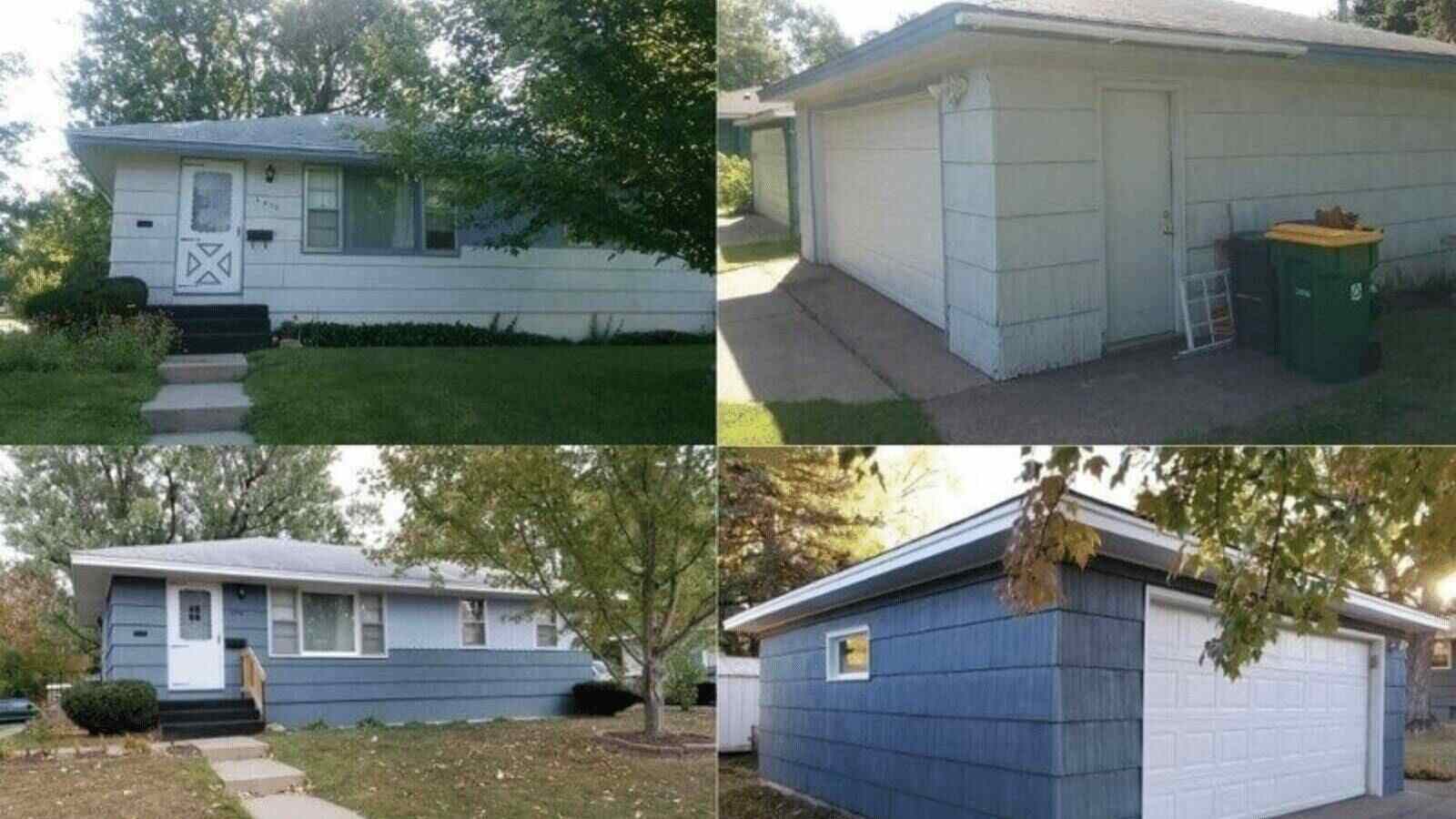 Finally, there was maple tree hanging over the home which was overgrown and a hazard for potential roof damage. A licensed tree care company performed structural pruning to stabilize the tree and mitigate the hazard.
This kind of exterior work is what people generally associate with the A Brush with Kindness program, but as this project demonstrates, we've found that oftentimes the deepest needs are inside the house.
Living Safely at Home
"I just want to say thank you to everybody for all the help. I can't say enough in appreciation for the courtesy and kindness shown by everybody."
Our whole-house approach to affordable homeownership preservation has a variety of impacts:
When the outside of a home is improved, it improves the value of the property and often inspires neighbors to work on their own homes.
Our work prevents or addresses city citations that can lead to eventual tax forfeiture or condemnation, which cause homeowners financial and emotional stress.
With a health and safety focus, A Brush with Kindness uses its resources to repair mechanical systems (electrical, plumbing, and heating) which are often too expensive for our clients to afford repairing.
Finally, our work can interrupt homelessness. For many of our families the home they are living in is their most affordable housing option. If they're not able to keep the home, they are likely to wind up either couch surfing, in a shelter, or on the street.
A Brush With Kindness provides a sense of safety and security to homeowners who just need a bit of help to make their homes meet their needs. For anyone torn on whether to apply for A Brush With Kindness in 2021, David said:
"I would definitely tell them to do it. It was a great experience and I'd highly recommend it. The help is out there, and you should take it. The craftsmanship is really good. They did a great job."