We continue to process the pain and hope of our nation's uprising for racial justice amid a global health crisis. You can see our recent statements on the uprising here, our COVID-19 web page here, and our Race & Housing resource center here. Expanding homeownership is a key component of racial equity and health, so our mission has never been more important—and we'll continue to share the stories of Habitat's work.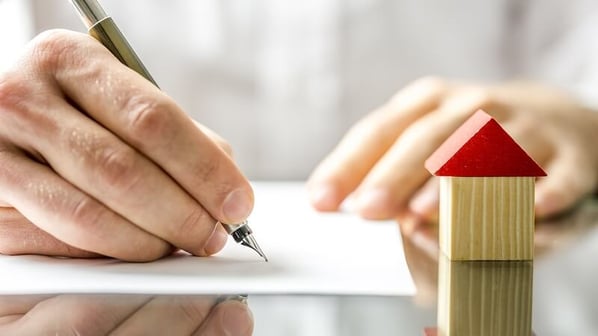 The broader implications of the COVID-19 coronavirus health crisis are starting to settle in, and the homebuying industry is no exception. Social distancing restrictions mean that home showings and sales in the Twin Cities are down from the beginning of the year. A sharp increase in unemployment has left some first-time homebuyers confused about where they're at in their homebuying journey, including the state of their mortgage applications, during COVID-19.
If you've lost your job and are wondering how to move forward with the mortgage application process, we're here to help explain how things have changed, what options you have, and what you can and should do now.
How COVID-19 has changed the homebuying process
While COVID-19 has put a speedbump on the path to homeownership, the core steps are still in place, from applying for a mortgage and appraisal to underwriting and closure. "What is great about the homebuying industry is that so much of this process can be offered virtually," says Betsy Mills, Director of Lending at TCHFH Lending, Inc.
With the exception of walkthroughs and face-to-face meetings, the homebuying process still works the same: "The COVID-19 pandemic doesn't mean that you can't move forward with your homebuying journey, but the process may look a little different and you may have to take some additional precautions along the way."
Most people who started their homebuying journey with Twin Cities Habitat prior to the COVID-19 pandemic hitting the Twin Cities region in mid-March have closed on the purchase of their new home. We're now handling all homebuyer interactions virtually, extended flexibilities to address the specific challenges our community is facing, and created an updated COVID-19 response and resources center for homebuyers and homeowners.
What if I lost my job after applying for a mortgage?
Proof of income is a requirement in the mortgage application process because it certifies that you'll be able to pay back the mortgage over time. Whether you were one of the many American workers furloughed or laid off due to the economic downturn caused by COVID-19, your mortgage application will likely be put on hold until you regain employment.
"Mortgage regulations require that we verify a borrower's ability to repay," says Mills. "This is mandated so that lenders aren't putting borrowers into mortgages that they'll never be able to afford to pay back."
That said, mortgage lenders (including TCHFH Lending, Inc.) have built in new flexible requirements to help mortgage applicants affected by the coronavirus crisis. Here are the changes we've made to our lending requirements:
We've reduced the number of paystubs required to document employment. Mills says, "Typically, we require the applicant to provide their eight most recent paystubs. Now, we can move forward with a minimum of one recent paycheck plus a letter from their new employer, so that they don't have to wait until they have eight paystubs before they can move forward.
We've extended the employment gap allowed between the job you lost and your new job. TCHFH Lending, Inc., usually requires applicants to demonstrate a year of continuous employment with no gaps longer than 30 days before they'll be approved for a mortgage. Because it can be difficult to find employment right now, we've extended that window to 90 days, giving applicants more time to find their new position before moving forward with their application. Note: If you applied for a mortgage before COVID-19 and you're still in that 90 day gap between jobs, your application will be on hold until you start a new job and receive at least one paystub.
We've reduced our asset requirement. "Knowing that some applicants may need to dip into their savings during times like these to make some essential payments," Mills says, "we have reduced our asset requirement from $1,800 to the equivalent of one monthly mortgage payment."
What can I do right now to help my mortgage application during COVID-19?
If you're out of work, the best thing you can do as an aspiring homeowner is "start looking for new employment," Mills says. If you've been furloughed, be aware of when your furlough will end and any changes that may occur between when you left and when you're returning. Steady employment will grease the wheels for your application process and help ensure you can cover the long-term costs of owning a home, like maintenance, renovations, and upgrades.
You can also get ahead of the game by talking to your mortgage lender about what you'll need to do once you have a new job. "Communication is key," says Mills. "The more you stay in contact with your lender, the better prepared you will be to move forward when that time comes."
For more of what you need to know about homeownership during the COVID-19 crisis, visit our COVID-19 Response & Resources page, where you can find information on housing, healthcare, and more.