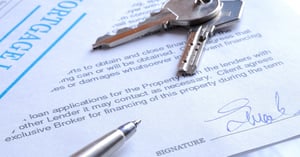 If you're a first-time homebuyer, getting pre-approved for a mortgage is the first step on your journey to becoming a homeowner. But just because you're pre-approved doesn't mean you're locked into that status.
Our Community Loan Officer, Jen LaCroix, explains exactly what you should do and what you shouldn't do after you've been pre-approved for a home mortgage. "There are some things that you'd do on an everyday basis, but we're going to ask that once you've got that pre-approval in hand, you hold off on," says Jen.
Learn all about what to do—and what not to do—once you're pre-approved for a home mortgage in our new YouTube video:
What Not To Do
When you're buying a house, your finances have to remain stable, so there are many things you should avoid.
Don't Change Your Job
If, during your homebuying process, you get a job offer that's bigger and better than the job you currently have, that's great! However, should you choose to accept that job, that's something your loan officer will need to be aware of, as that can have an impact on your household income
If you're a typical W-2 employee getting paid on a regular basis and you want to trade that in to become self-employed... you should hold off on making that change until after you've purchased your house.
"We cannot take income that had once been W-2 and switch to self-employed income during the pre-approval process, or you'll no longer be eligible for financing," says Jen.
Watch out for Tradelines in Your Credit Score
"We're basing your pre-approval off of the credit report that's in our hands," says Jen. And loan officers like Jen continue to re-pull your credit score throughout the homebuying process to ensure everything is still within an acceptable range as planned.
If anything about your credit appears significantly different when it's re-pulled, there could be issues that could impact your loan eligibility. One such issue is something called a "tradeline." A tradeline is any open bank or credit card account that has a balance on it.
"If you've suddenly opened an account that wasn't open before and there's a minimum monthly payment on that account, we have to take that into consideration, and that could affect your pre-approval," says Jen.
Moving Money Around Can Complicate Things
One of the things lenders ask for is several months' worth of bank statements. Lenders require those statements to prove you're going to be able to pay for a house with your own money.
If you're the type of person who has multiple bank accounts (more than two), and you're shifting money around a lot, you'll have to be able to explain the source of that money and prove that the money was yours to begin with. So, the more you shift money between accounts, the more explaining and verifying you'll have to do.
Find more tips on things to avoid between pre-approval and home closing.
What To Do
Try to prepare yourself as much as possible in this busy season with these tips on what you should be doing once you receive a preapproval for a mortgage
Tell Your Lender Everything
Of course, there can always be unforeseen complications that arise during your home search, and that's okay! Just don't hide them from your lender.
"If you tell your loan officer right away, nine times out of ten, your loan officer can likely find a solution," says Jen, "But they cannot help you fix what they don't know." After all, they're going to be watching your financial records anyway, so if it's something significant, they're going to notice!
Be Prepared with Your Paperwork
If you want a smooth transition to closing, make sure you can verify everything you promised at the beginning of your pre-approval process. You'll need your W-2's, bank statements, tax returns, and paycheck stubs. Make sure you have easy access to those documents. Remember, some of these documents may take extra time to access or pull, so even if you "practice" tracking down these documents, you'll know how much time you'll need to pull them together on your closing day.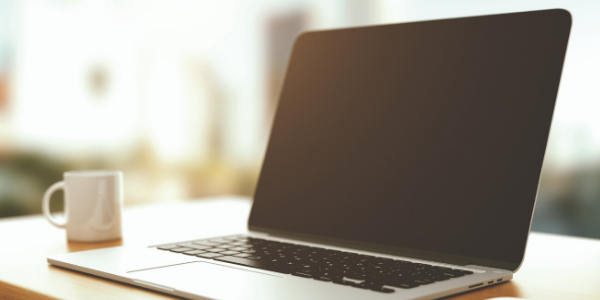 Plan for Changes
In most markets, you're paying for a house that costs several hundred thousand dollars. That's a big purchase, and it requires a lot of checks and balances. So, be prepared for the unexpected and rest assured that you've got the professionals on your side.
Have Fun!
You're only going to be a first-time homebuyer once, so have fun and enjoy the search! Keeping in mind what to do and what not to do when buying a home will help you enjoy the search a little more.
If you liked this video and want some more first-time homebuyer tips, subscribe to our YouTube channel!