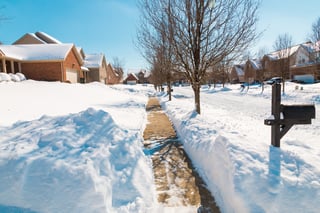 Buying a house is a very exciting experience and you're probably eager to get the process started. You may even already have a jumpstart on what you're looking for in a home, but have you asked yourself: "Where should I live?" This is something important to consider when buying your first home. If you're not quite sure what to look for in a neighborhood, here are some things to consider in scouting your ideal spot.
Neighborhood Safety
The safety of a neighborhood is very important when looking to buy a house, especially if you have children. This will also give you greater peace of mind. Here are some things you can look into, to help you get a better gauge on whether or not a neighborhood feels safe:
Crime statistics - Every area will have some criminal activity from time to time, so don't be overly discouraged if you come across some minimal activity. However, if you check criminal reports through the city website, contact local law enforcement, or visit websites such as crimereports.com and notice a high level of activity, it may be a red flag.
For peace of mind, some parents may also want to check the Minnesota Department of Corrections website to see if there are any sex offenders living in the area.
Neighborhood watch - Is there a neighborhood watch group established in the neighborhood? This may not be a deal breaker, but it's something some families value. Ask local law enforcement or one of the residents. You might also see a street sign indicating it is a neighborhood watch area.
Youth activity - Do you see or hear kids playing outside? The activity of children playing on their own in the neighborhood tells you that current residents feel the area is safe.
Street lighting - Do you notice an adequate amount of street lights within the neighborhood? Dark streets or corners can feel ominous and dangerous.
Talk with neighbors - If you see someone walking their dog, mowing the lawn, or just grabbing their mail, introduce yourself by telling them you may be interested in moving to the neighborhood. Residents can tell you whether or not they feel the area is safe.
Of course, these aren't the only ways to determine if a neighborhood is safe. And you should always trust your instincts when it comes to safety. If it doesn't feel right, keep searching for the neighborhood that makes you feel secure. Spending time in a neighborhood you're looking at is a good idea, too.
Closest Grocery, Pharmaceutical, and Department Store
Food, medications, and toiletries are necessities for daily life. If convenience is important to you, you may want to consider choosing a location that's close to where you will be running a majority of your errands. Unless you're looking at a rural location, of course.
Map out where the neighborhood is in relation to the nearest grocery, pharmaceutical, and department store. Are they conveniently close? Or will you dread planning a trip to the store? And be sure you're looking into the stores you prefer. Cub or Hy-Vee? Walgreens or CVS? Target or Walmart? These are all things to consider. If these stores are not close to your home, but are on your way to and from work, school, or daycare, that is also something that may factor into your decision.
School District
Whether you're planning to have kids in the near future, you just had your first child, or you have a few youngsters in school already, finding a well-performing school district is something many families prioritize when looking for the right location to live. How do you determine if a school district is "good" or not?
Test scores and data - State test scores can be an indicator of whether a certain school district is performing at, below, or above the state average. Minnesota Report Card provides graduation rates, MCA and MTA test scores, and information about access for English language learners, demographics, and more.
Programming - School programming can be a big deal for some families. If your student does well in many of his or her classes, you may want to see if the district you're considering offers Advanced Placement (AP) classes or college-level courses that can go toward an education after high school. If your student is a talented musician, the types of music classes might be something to check.
Extracurricular activities - Maybe your son loves writing or your daughter enjoys performing in musicals? Does the school have a newspaper? Is there a theater group that puts on fall and spring productions? Finding a district that caters to your children's interests and strengths will help toward their success.
Sports programs - Maybe you assume all school districts offer high school football, have a swimming team, and are competitive in lacrosse. But maybe the district you're looking into is too small or lacks the funding to support specific sports. Double check that the district you're considering offers the sports programs your children enjoy.
PTO - If open parent and teacher communication and cooperation is important to you, ask about its PTO or Parent Teacher Organization. Is there one? How many people actively participate? How often do they meet? What types of topics are discussed when they do meet? Is it an open and welcoming group?
Nearby Parks, Walking Paths, or Dog Parks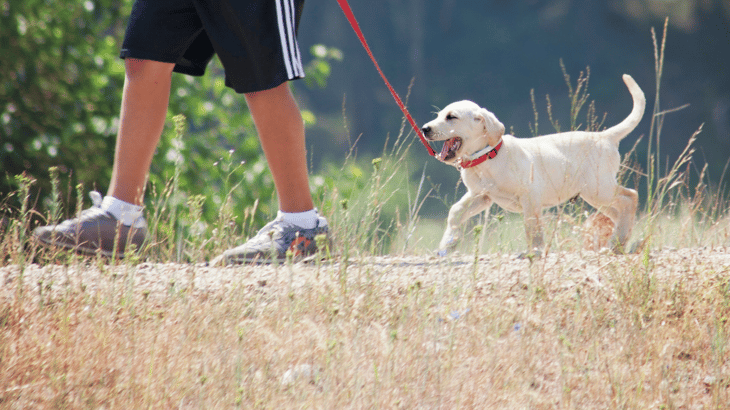 Even if you're looking to buy a home during the winter season, it is still important to check out the outdoor amenities a neighborhood has to offer. You may want to consider taking a drive or walk around the area, and check for things like:
Sidewalks - This may not be a deal breaker for you, but sidewalks make a neighborhood more pedestrian friendly. Instead of biking or walking on the street, where cars are driving, you have the safety of a sidewalk. Sidewalks can also indicate that a park is nearby.
Parks - Speaking of parks, is there one within walking distance? Or is it a short drive away? What amenities does the park have? If it's not something you would visit, it might not matter, or it might deter you from buying a house in that neighborhood.
Walking trails - Maybe you take your dog for a walk every morning before you go to work, or you enjoy a family stroll after dinner. Look around for nearby walking trails or locate a city trail map.
Dog parks - Although your new home might have a fenced in backyard, your puppy could always use some play time with friends in a new and safe setting. How far away is the nearest dog park? Is it free or do you need to buy a pass?
Commute to Work
Where you work in relation to where you live is an important factor to consider, especially if your goal is to have a short commute. If driving yourself isn't an option, or one you prefer to avoid, look into transportation options such as metro transit bus or light rail.
Types of Restaurants in the Area
Since food is a daily necessity but you don't always have time to buy groceries and prepare a home-cooked meal, you may find it valuable to have dining options in the area. What fast food restaurants did you see driving through the area? And for fancier nights out, what restaurants are available? If you don't go out to eat frequently, this may not be a major factor for you.
Culture
The culture of a neighborhood may also play a role in deciding where to live. Do you want a neighborhood with several families who have young children or a community that is ethnically diverse? The United States Census Bureau provides information about race, households and families, and demographic characteristics of any city in the nation.
Remember...
The same features that make a neighborhood desirable can also raise the demand for (and prices of) homes in that area. If this happens to you while searching for a home, you may need to take a step back and re-think your approach. Prioritizing your "must-haves" during your home search will make the decision process much easier down the road. You should also work with your realtor and get an idea of how competitive the housing market is in that area. Are people waiting months, a year, or more to buy homes in that community?
It's also helpful to determine whether you love the house or the neighborhood. If it's the neighborhood you love, and the house price is too high, you have a few options. First, you can try and find a smaller home in the area that you can afford. If that's not an option, you can also go back to your "must-haves" list and see if there's any amenities/finishes/etc. that you're willing to give up to find a home in that neighborhood.
If it's the home you love, understand that you can pay the same amount for very different houses depending on the community you're looking in. Try to identify what it is you love about the house. Chances are there's a home in a neighborhood nearby that's less expensive, but has a similar neighborhood feel and community amenities.
Remember to take your time searching and don't be afraid to drive around the area, talk to neighbors, and ask questions. You want to be comfortable when making a big decision like where to buy a house, and you want to be confident in your choice. Make sure to have honest, open conversations with people you trust during the homebuying process (such as family members, your realtor, or a financial coach). They can help set realistic expectations and offer advice and opinions when you're making a decision.