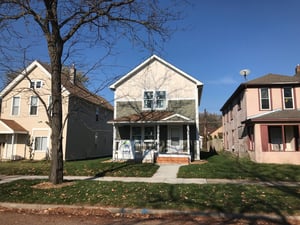 Buying a house can be one of the most exciting moments in your life, especially if it's your first home! Learning the basics of real estate before you start searching for a home can save you time and keep you clear of common headaches down the road. Here are a few house hunting tips as you begin your search, because once you're out looking at houses, things get exciting fast!
Participate in First-Time Homebuyer's Education
Education is a big part of buying a home. Since it's your first time buying a home, there's a lot to learn! Find a first-time homebuying class in your area to learn everything you need to know about homebuying process. Once you complete the class, you will receive a certificate. The certificate allows you to qualify for financial assistance when buying your home.
Get Pre-Approved
Early in the process, talk to a reliable lender about getting pre-approved for a mortgage. This can save time by making sure you don't look at houses outside your price range. Once you're pre-approved, you can make an offer when you find the right house!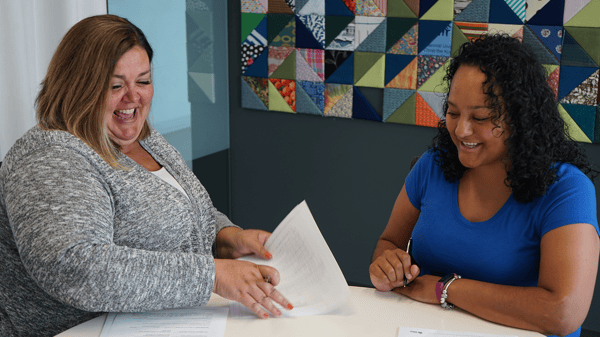 Borrow What You Can Afford
Remember that new homeowners have additional costs outside the mortgage payment. Calculate the monthly utility, maintenance, and tax costs. You might also want to consider budgeting for any new furniture or decorating that you need. While the price of your mortgage may stay the same if you have a fixed-rate mortgage, these additional costs can change. Make sure you can afford this calculated payment and more for the life of the loan.
Choose the Right Realtor
The seller's realtor is working for the seller, not for you. Find your own realty professional to negotiate the best price and terms for you. Ask friends and family to recommend a reliable, trustworthy realtor with experience helping first-time homebuyers. They can help you understand the process from beginning to end before you start looking at houses.
Don't Let Your Emotions Decide Which House You Buy
Buying a home is an emotional process, but don't let the emotions of a moment decide which house you buy. Depend on your realtor to help you make good decisions that meet your needs and stay within your price range. Don't get stuck on paint color or style of carpeting. All those things can change to become unique to your style.
Know What You're Buying
Request as much information in writing as possible from the seller's realtor before you make an offer. The more information you have about a house, the more educated your decision will be. When was it built? How many renovations does it have? Are there any reports of storm damage? There are also good resources out there to research the home you are buying, like these property history listings for Hennepin County and Ramsey County.
Think About What You Want vs. Need
Think about your basic needs in a home — number of bedrooms, bathrooms, fenced yard. Then, determine what your greatest wants are — walk-in closet, walking distance to park or school, two-car garage. As you create your lists, think about neighborhoods and houses you like — whether they're on the market or not. Identify why you like those areas and houses. Knowing what you like helps your realtor understand whether to wait for the right house in the neighborhood you prefer or to make an offer on a house in a similar area.
Get an Inspection
A professional can see a lot more about a house than you can. They're trained to see everything! Is the wiring up to code? What is the condition of the roof? Is the basement damp? Use a licensed inspector to tell you about the state of the physical property. It will help you decide if it's worth buying and may help you negotiate the price.
Don't Make Any Sudden Changes
Don't make major purchases or big life changes before buying a house. Lenders will look at your credit report right before closing on the house and any considerable changes on your report may put your closing at risk.
House hunting may be very exciting, but it is also a lot of work! And preparing yourself for what is ahead is the smartest choice you can make. The more knowledge you have, the easier this process will be. And, if you still have questions, we're here to help!