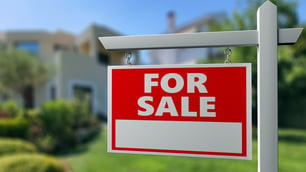 Whether 2022 will be another frenzied year in real estate or things finally cool off a bit, finding strategies to actually get your offer accepted will remain a hot topic. You've no doubt seen articles about people skipping the inspection (never a good idea) or not even seeing the house before they put in an offer (also a bad idea). So what are the winning strategies that can help you win bidding wars on houses without compromising on these ultra-important steps in the process?
We asked the people who know the Twin Cities housing market best - Twin Cities Realtors!
We spoke with Victoria Chambers from the Chambers Team of America's Realty Group, Mary Knudsen at Coldwell Banker (winner of the St. Paul Area Association of Realtors 2021 Realtor of the Year Award), and with Nene Matey-Keke of RNR Realty (President-Elect of the Minneapolis Area Realtors).
Work With A Great Real Estate Agent
Working with a Realtor to guide you through the homebuying process is key, according to all three of the agents we spoke with. Victoria says that working with an agent who thinks creatively and is willing to go the extra mile for you is essential.
It's Not Always About Price
Good agents know that sometimes it's not all about price. There can be other terms and conditions that might be priorities for the seller. "It's important to work with an agent who sees the value of asking what's important to the seller(s)," Victoria explains.
What types of other terms? Maybe it's a specific closing date or the ability to rent back the property for a specific time after closing. It might also be something you'd never expect, Mary adds. "I've seen situations where the sellers wanted to leave personal property that may be cumbersome to move. If the buyer is willing to accept the personal property, it eases a burden on the seller and adds value to their offer."
By taking the extra step to take the seller's motivations into consideration while communicating the needs of the buyers, you can, as Victoria puts it, "create a win-win for both parties."
Nene agrees that small things can make all the difference and suggests four additional options to make your offer more attractive:
Shorten the inspection period. The length of time you have to do your home inspections is negotiable. Seller's agents are accustomed to seeing 10-day inspection periods in most offers, but if you already have your vendors lined up, consider shaving the time down to 7 days as a way to make sure your offer is noticed.
Increase your earnest money deposit. The down payment that most first-time homebuyers make ranges from 3.5-10%. Consider using that money as part of your earnest money in the offer. It goes towards the purchase price of the home (and is protected by the inspection and financing contingencies). Displaying that commitment in the offer can show the seller that you're serious.
Provide a "written statement" sooner. As part of the purchase agreement, many buyers provide a written statement that the mortgage is fully approved by underwriters prior to closing. This letter is typically provided a day or two prior to closing. Consider working with your mortgage broker to move that date up. Could you provide it a week before closing? How about 2 or 3 weeks after acceptance of the offer? That might be pretty attractive to the seller. One bit of caution: once this statement is provided, if you don't close for any reason, the seller can keep your earnest money.
Don't ask for seller concessions. Home warranties and seller-paid closing costs come out of the seller's profits on the house and lower the net offer that you're making.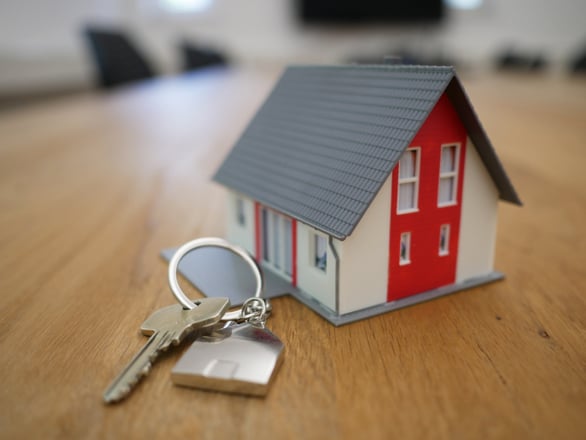 Look At Properties Others Might Have Overlooked
Another strategy to consider - look at the properties other people might not be looking at. Most buyers focus on the properties that are new to the market - obsessively looking at each day's listings. Have your Realtor set up a search to look at properties that have been on the market for a little longer.
"Last year I was struggling with one of my first-time buyers," Mary says. "We wrote offer after offer." But nothing was getting accepted until they switched gears and started looking at properties that had been on the market for more than 30 days.
"We found a property that was in his desirable neighborhood but the photos were terrible. When I previewed it, I realized the photos were from several years ago because the current owners painted everything black, red and turquoise. The home did not show well at all, however it was in decent shape, with the exception of the awful paint. We got a bid for painting the entire house and submitted an offer."
A Great Lender Can Help Too
While it's often overlooked, having a great lender can also help with the negotiation. In addition to providing you with a rock-solid pre-approval letter, many lenders will pick up the phone and call the listing agents directly. This reassures the seller that they've done a thorough vetting of the buyer's financial situation and can guarantee that they're a strong buyer.
Take these winning strategies with you on your journey to homeownership. If you're just starting the process, it's important to be realistic and understand that it will likely take a few attempts before you get a home under contract. Mary adds, "while it is disappointing, every offer is a learning opportunity." Congratulations on starting your search for home! For more valuable information, download our First-Time Homebuyer Guide below.