Everybody knows that no two people are exactly the same. That's why Twin Cities Habitat for Humanity offers multiple pathways for potential homebuyers to achieve homeownership. Everyone has different needs and different things they're looking for when they buy a home. Below, learn more about the ways Twin Cities Habitat can partner with you as a first-time homebuyer to make your dream of homeownership a reality.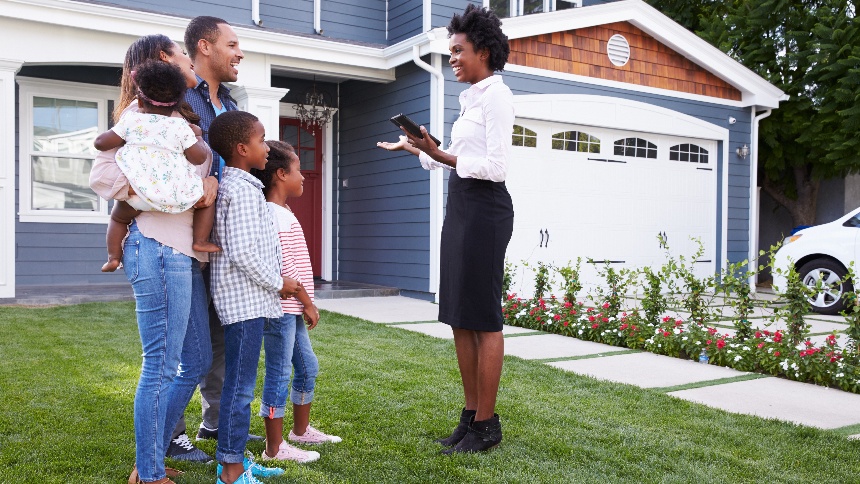 Eligibility
There are two programs for first-time homebuyers with Twin Cities Habitat, and the application process for both of them begins with filling out our eligibility form. The form only takes a couple minutes to complete and will ask about your contact information, income, credit, and savings. You'll discover whether you appear to be eligible for either the Financial Coaching Program or the Homeownership Program. If you don't meet the program criteria right now, we recommend working with one of our referral partners to help you qualify in the future. Regardless of your results, we'll identify resources to help you get started on your path to homeownership!
Tip: Review our Program Requirements before applying.
Path 1
Upon completing the eligibility form, if you appear to be mortgage-ready, you will be encouraged to complete a program application for Twin Cities Habitat's Homeownership Program. The program involves completing homebuyer education, searching for homes, and applying for a TruePath Mortgage from TCHFH Lending, Inc. Then, finally, closing on your new home!
Path 2
Upon completing the eligibility form, if you do not appear to be mortgage-ready, but you meet the Financial Coaching criteria, you can complete the program application to enter our Financial Coaching Program. The purpose of Financial Coaching is to help you get to a financial situation where you can qualify for a mortgage. You will work with a dedicated Homeownership Advisor to achieve financial goals and meet mortgage-ready criteria. Your advisor may refer you to workforce development organizations to work with an employment coach if your income is below the minimum for our Homeownership Program. Once you are considered mortgage-ready, you can enter the Homeownership Program and begin your home search!
Path 3
Upon completing the eligibility form, program application, and Financial Coaching Program, you can also choose to work with another lender to purchase a home.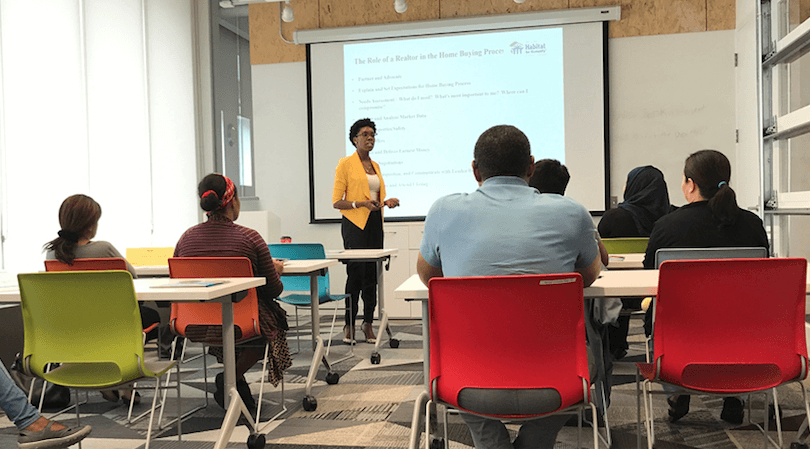 Buying a Home
Once you are in Twin Cities Habitat's Homeownership Program, you will participate in a series of homebuyer education classes and begin your home search. Once you find the home you will buy, you will also apply for Twin Cities Habitat's TruePath Mortgage provided by TCHFH Lending, Inc. The TruePath Mortgage is an excellent option that sets homeowners up for long-term success (learn more below).
Path 1 - Habitat Developed Home
Buy a NEW home built by Twin Cities Habitat for Humanity. Each year, we build approximately 50 high-quality, energy efficient, affordable houses in the seven-county metro area. In fact, we are the #1 builder of ENERGY STAR homes in Minnesota!
You can also buy a home that has been either acquired by Twin Cities Habitat, or a Next Generation home. Our Next Generation homes are those which Twin Cities Habitat has purchased back from a previous Habitat homeowner.
Path 2 - Open Market Home
Buy a home on the open real estate market. That's right – you can use the TruePath Mortgage to purchase a home on the open market, and when you do, you can also work with your own realtor.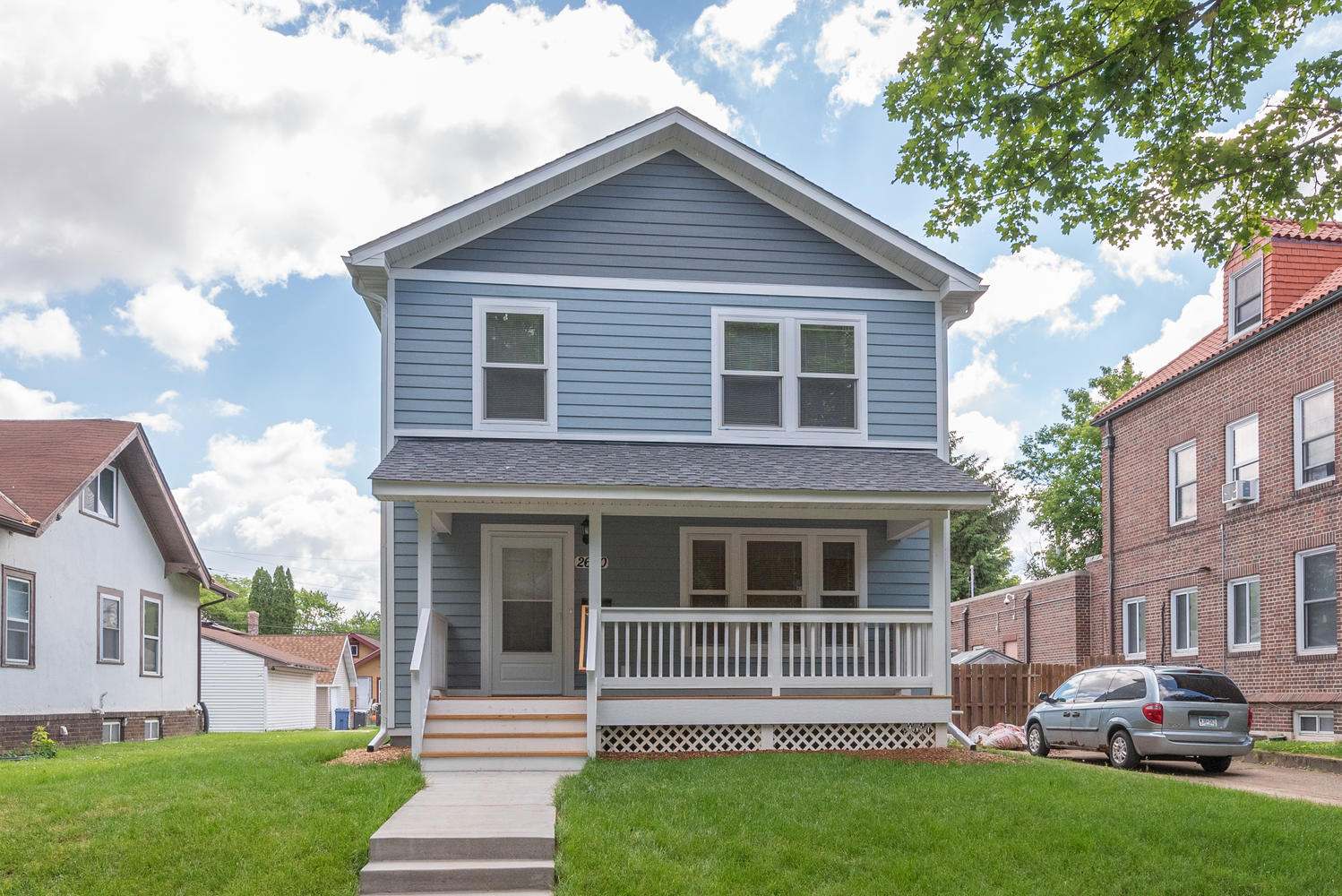 What's TruePath Mortgage?
Something that makes homeownership with Twin Cities Habitat special is the TruePath Mortgage from TCHFH Lending, Inc. It's an excellent product that sets homeowners up for long-term success. The low interest, fixed rate mortgage is set at 30% of your income. The mortgage lending process looking a little something like this:
Sign your purchase agreement
Complete your TruePath Mortgage application with one of our Community Loan Officers
Learn more about your mortgage and sign early disclosures
An underwriter will review your application and other documentation, after which you will be informed if you have been approved
Closing time: sign your mortgage documents and receive the keys to your new home!
Once you've moved into your home, your relationship with Habitat won't end – you'll have post-purchase support (including maintenance advice and resources), opportunities to share your story, participate in ongoing education, as well as stay engaged with homeowner activities.
No matter where you are on your journey – whether you're just exploring options, you're working on your mortgage application, you're celebrating becoming a new homeowner, or you have a question years later, Twin Cities Habitat will partner with you every step of the way. Our goal is to help you find stable, affordable housing so you can experience the transformative power of homeownership. We hope you'll be filling your home and your life with love and laughter for years – and generations – to come.