Site Supervisors are extremely fundamental to Twin Cities Habitat's mission. We truly could not operate and further affordable housing without these leaders. We are thrilled to welcome three new Site Supervisors to the team. Read a little bit about them and say hello!
Meet Porcha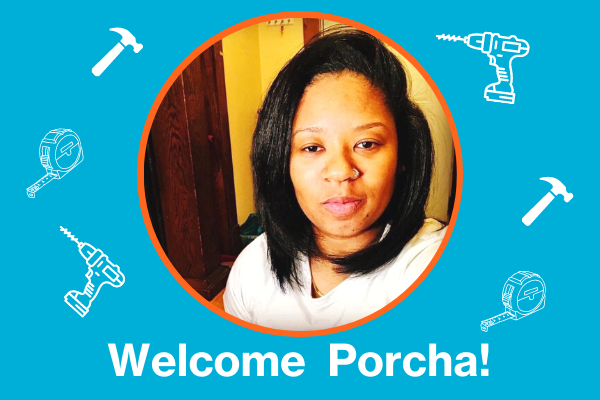 Porcha and her family moved to Minneapolis from Duluth in June of 2020. Porcha spends most of her time exploring Minneapolis parks and wading pools or biking through North to Theodore Wirth Regional Park with her partner and children. Prior to joining Twin Cities Habitat for Humanity, Porcha was a Union Carpenter Apprentice for Carpenters Local 361. She chose Habitat because the job combines both construction and racial justice work. This summer Porcha is looking forward to working with volunteers to complete Habitat builds and continuing to explore the Twin Cities with her family. A fun fact, Porcha tends to be quiet in person but outside of work, she enjoys singing/rapping loudly to her favorite artist. On repeat.
Meet Steven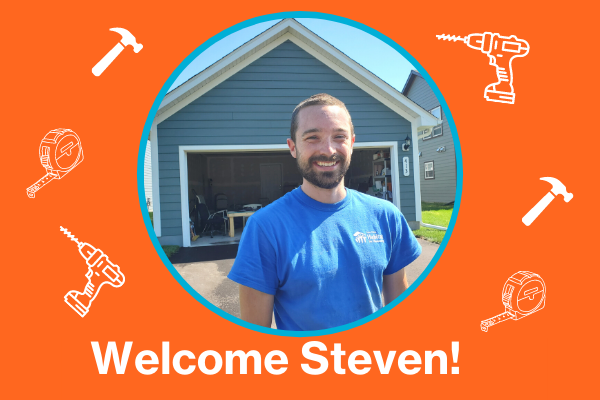 Steven grew up in Saint Paul, and after a stint on the West Coast for college, he knew he wanted to come back home. He worked with Habitat as an AmeriCorps member from 2013-2015. He served those years with nine other current Habitat employees (a lot of stellar AmeriCorps those years)! After his two years of service were up, he continued working in construction, first as a carpenter for a home remodeling company, and then as a construction trainer for Tree Trust YouthBuild. Working with and teaching high school students drew him into the field of education and he went on to get his Master's in Mathematics Education. He then spent three years as a math teacher before coming back to Habitat (he missed hitting things with hammers). This summer he is looking forward to working with the crew at the last three Willow Reserve houses and framing some walls. A fun fact about Steven is that between YouthBuild and starting his graduate program, he and his wife traveled around New Zealand for six months, working odd jobs and living in a van. They milked cows, built a shed, tended bar, cleaned motels, and had an all-around amazing time.
Meet Madeleine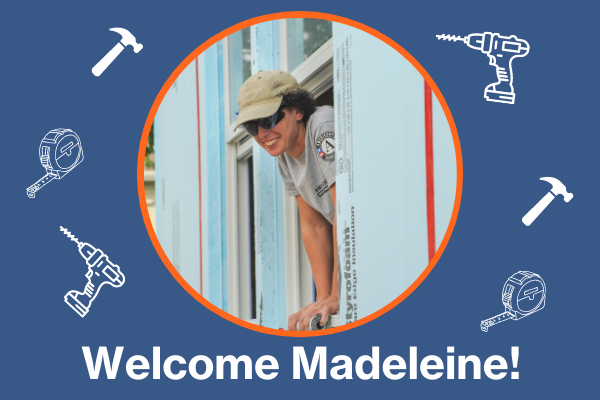 Madeleine started volunteering for Twin Cities Habitat for Humanity as a teenager with the Tres Iglesias group. After college, Madeleine served as an AmeriCorps member with Twin Cities Habitat for two years (2017-2019). Before Habitat, Madeleine worked in construction, building maintenance, and farming.
We are extremely grateful to all of our amazing Site Supervisors. Next time you are out volunteering on a Habitat site, get to know your site supervisor!