You probably see them whenever you log into Facebook: fundraisers. You see your friends raising money for their favorite causes on their birthday, to celebrate a holiday, or to prepare for a special event (like a Habitat volunteer day). With digital fundraising tools, it's never been easier to raise money and awareness for the causes close to your heart.
"We're so grateful for supporters who share their passion for Habitat by making their own fundraisers," says Laura Tanner, Major Gifts and Planned Giving Officer at Twin Cities Habitat. "It's an impactful way to mark a personal milestone while making a difference in our community. Thank you for taking action and sharing our belief that an affordable home is the foundation for great things."
But when you're inundated with fundraising opportunities every day, how do you make yours stand out? And how do you overcome the sometimes intimidating feeling of asking your networks for support?
We've got you. This guide gives you all the tools and best practices you'll need to raise funds like a pro.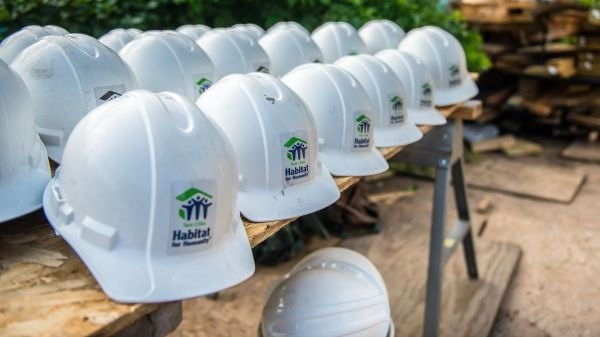 Step 1: Tell Your Story
Here's the good news about fundraising: you really don't have to be an expert in your cause to be a good fundraiser. You just have to have a story. In fact, fundraising research has shown that one story performs a lot better than facts and data about the problem.
So think about why you support Habitat. Why you're passionate about Habitat's mission to bring people together to create, preserve, and promote affordable homeownership and advance racial equity in housing. Why you think affordable housing is important. And tell that story.
Maybe you had a moving experience at a Habitat volunteer day. Maybe you've been moved by a story from a Habitat homeowner. Or maybe you have great stories about the power of homeownership and you want to be sure others have that same opportunity. Find your story and tell it.
Here's a sample email you can use to share your story with your networks. All you need to do is copy it and fill in your details.
Hi Friends,

As many of you know, I am a supporter of Twin Cities Habitat for Humanity. [Describe your volunteer experience, event experience, etc.]. To me, home means [describe what home
means to you], and I believe safe, affordable housing is a key component of a thriving community.

I'm asking you to give generously right now to support your neighbors through Twin Cities Habitat for Humanity.

Right now, Twin Cities families face housing costs that are skyrocketing. One in four Minnesotans spends more than 30% of their income on housing, leaving less for healthy food, school supplies, and savings. We can be part of a movement to build stability that multiplies for generations.

Please head over to my personal fundraising page and make a generous gift [insert link to your page]. With your support, more families will have the foundation of a safe, stable home.

Thank you so much for joining me. I appreciate your support!

[Your Name]
And you don't need to just tell your story—feel free to share some of ours! Check out the family spotlight stories on our blog to see stories from Habitat clients and the transformational impact homeownership has had in their lives.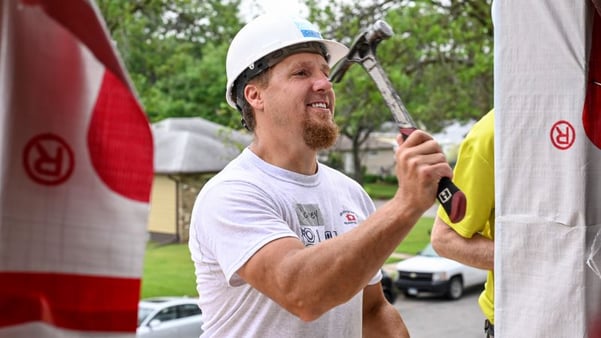 Step 2: Set Up Your Platform
Social media has made it easier than ever before to become a fundraiser for the causes you love. In fact, as you get close to your birthday, Facebook will prompt you to create a birthday fundraiser for a cause you love. (If you go this route and want to raise funds for Twin Cities Habitat, be sure to link to our Facebook account.)
However, it's usually best to go with your cause's own donation platform. This will mean fewer fees and better communication with the organization you're fundraising for.
Twin Cities Habitat partners with Fundraise Up to give you the best fundraising experience ever. Setting up your personal fundraising page couldn't be simpler: write a brief description, set your goal amount and date, upload a photo if you like, and you're all set! From there you can share the page on your social media and via email. Get started now by clicking here or the button below.
If you want to start a fundraiser for your birthday but your birthday's not here for a while, you can sign up to donate your birthday and we'll send you reminder emails when your birthday is closer.
Once you've created your fundraising page, you can edit it at any time by logging in to your donor portal here. In your donor portal, you'll be able to edit your fundraising page, check your progress to goal, and see the people who donated to your page. You can also access your past online gifts to Habitat and set up or edit your recurring monthly gift. It's a great one-stop shop.
Step 3: Share! Share! Share!
Alright. You've got your story. And you've got your fundraising page ready to go. But you won't get anywhere without sharing with your friends and family! With fundraising, there's no such thing as over-sharing. Research indicates that someone might need to see the same message seven times before making a gift.
You have the fundraising email template above to get started. Email asks are going to have a higher rate of success than only sharing on social media. Here are a few more tips to get your message out there:
Personalize! This is one of the best things you can do to succeed in fundraising. Send messages directly to your loved ones with personalized asks. Maybe you volunteered together or have special memories of home together—use those.


Use variety. Take a diversified approach to sharing your fundraiser with others: personal emails, regular social media posts, even mailed letters or postcards with the link to your fundraising page are all great ideas. The more times you share using a variety of methods, the more success you'll have.


Let us help! If you have a Twin Cities Habitat fundraiser, we'd absolutely love to help! Tag us in your Facebook (@tchabitat), Instagram (@tchabitat), and Twitter (@tchabitat) posts and we'll share your fundraiser with our followers.


Step 4: Thank Your Donors
Last but certainly not least, make sure to thank your donors for contributing to your efforts! You can leave the tax receipt to us—if they donate online, they'll receive an email receipt immediately. And if they give offline, they'll receive a tax receipt letter in the mail. So all that's left to you is an additional thank-you in whatever way works for you!
A simple email or social comment will work. You could also send a card or postcard with a nice note in the mail. Maybe you could record a brief thank-you video to share on social and tag everyone who donated. Or, if you really want to go above and beyond, you could buy some Habitat swag from our merchandise store and send it to your donors as a thank-you gift.
Donors who are thanked well are much more likely to give again in the future, so this is a fun way to spread those warm fuzzy feelings.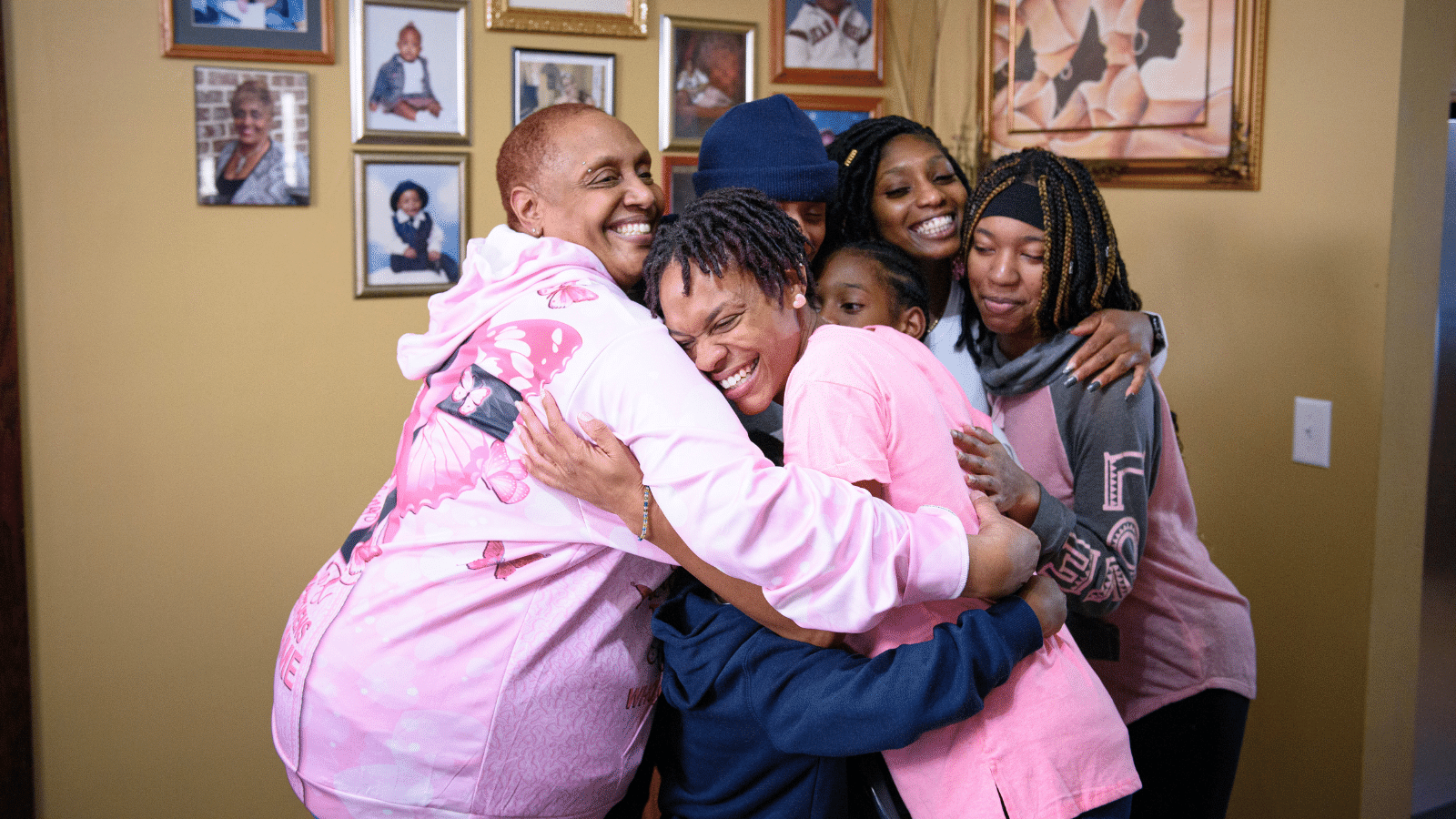 Other Tips & Tricks
We've got some additional tips and tricks from our fundraising pros at Twin Cities Habitat that will help you take your fundraising to the next level.
Create a matching gift. Any fundraiser will tell you that matching gifts are worth their weight in gold. Not only are they a donation to the cause you care about, but they inspire others by promising to match additional gifts dollar-for-dollar. Research indicates that matching gifts are one of the most surefire ways to boost your fundraising. If you were planning on donating to your own cause anyway, why not turn it into a matching gift and challenge your friends and family to meet it? You can choose an amount for your matching gift, like $100. Or, if you're feeling extra bold, you can say you'll match ALL gifts dollar-for-dollar. If you do nothing else, consider creating a matching gift for the ultimate fundraising booster.


Offer tribute gifts. Tribute gifts are a wonderful way to honor or remember someone special in your life. You could incorporate this into your fundraising in several ways. If you're fundraising around the holidays, you could encourage people to give in honor of their loved ones and have an e-card or physical card sent to them (we can do both options at Habitat!). Or maybe you're fundraising for a friend's birthday or anniversary, and you encourage everyone to make a gift and have a card sent to the person of honor.


Count your offline gifts. If someone hands you a check or some cash for your Habitat fundraiser, we can add it to your fundraising page! Send the cash and/or check to our address (include a note so we can attribute the gift to your fundraiser):

Twin Cities Habitat for Humanity
Attn: Donation
1954 University Ave W.
St. Paul, MN 55104

You can also email contribute@tchabitat.org to let us know about your offline gift, and we can include the info on your fundraising page so it will show up on your gift list and progress bar.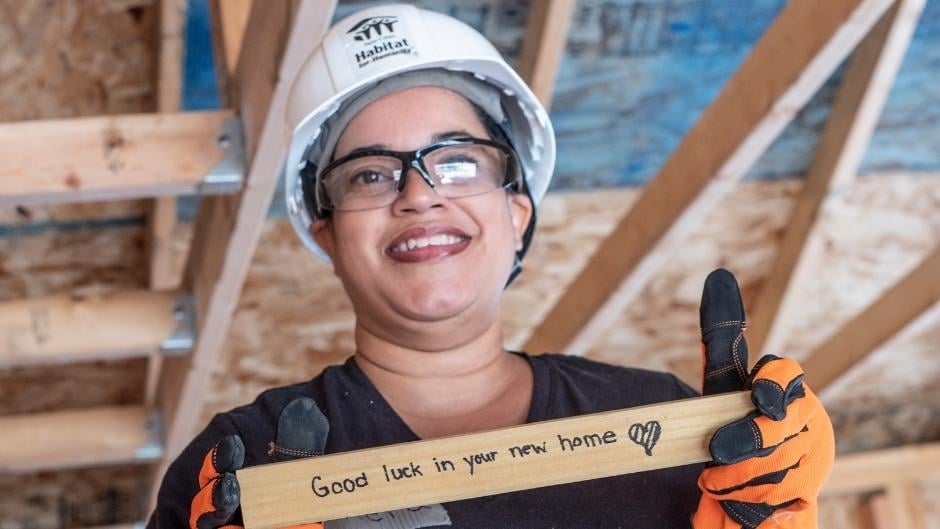 Now you're equipped with all the tools you need to be the best fundraiser ever. Create your page right now and get started!
And if you're not ready to start your own page but are feeling extra generous, check out our top fundraisers below and chip in a couple bucks!