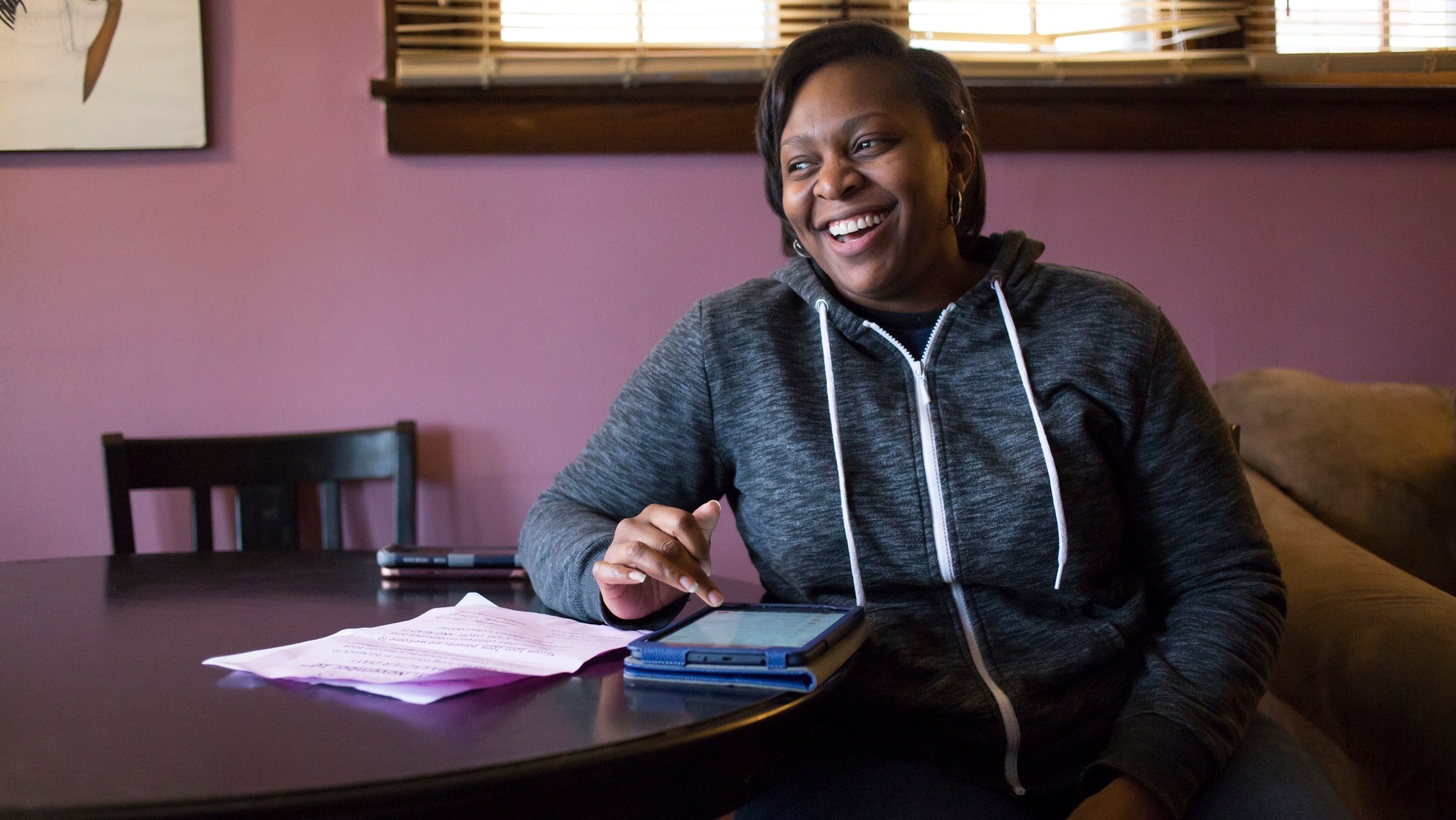 Simone was nine. Ever since her mom, Betty, had gotten a divorce, they had been moving frequently in search of an affordable place to stay. Moving meant Simone and her older sister had to transfer to different schools. And it meant they often lived in cramped apartments with family.
"My sister and I shared a room, we shared a bed, we shared practically everything," Simone says.
It didn't feel stable.