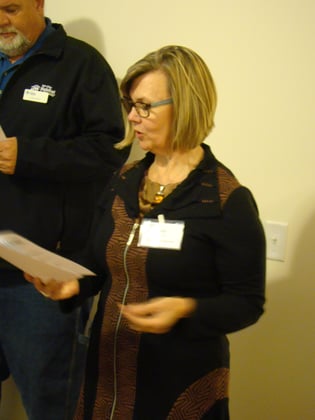 Last week, more than 50 volunteers, sponsors, and staff gathered in St. Paul to celebrate Huda, Shamis and Aligele's new home.
Huda, Shamis and Aligele, along with her brothers Abdulrakib, Abdulrhman and Ahmed, are excited about moving into their new home. After growing up in Somalia, and having to move frequently in Minnesota, they are looking forward to having a safe home to live in. Huda's brothers are most excited about having their own rooms and a quiet space for studying.
Huda shared her gratitude for everyone who helped to make his family's home a reality.
"Our futures have already changed educationally, financially, and morally. With a home of our own there will be no more moving from country to country or city to city. We will finally have a stable, constant home that will be ours forever."