This past Saturday, Twin Cities Habitat's Hard Hat & Black Tie Virtual Gala turned out to be the best sLumber Party of the year — because of you! The generosity and energetic spirit of our Habitat supporters continue to make a great impact on local families.
We are extremely grateful to the roughly 1,000 people who joined the Hard Hat & Black Tie Virtual Gala and helped us hit our ambitious goal of $1 MILLION! Thank you for spending Saturday evening bidding high, listening to powerful Habitat homeowner stories, and dancing to the amazing vocals of Ashley DuBose.
Did you miss the Virtual Gala? Watch our program here (the main program starts around 41 minutes):
Your generous gifts will protect Habitat homeowners and multiply homeownership opportunities for many. Our ambitious goal of $1 million was nearly met, and we believe that we can still get there with your help!
Send a gift today and help us reach $1 million
We have so many people to thank for making this sLumber Party a blast! Thank you to our amazingly talented emcee T. Mychael Rambo for energizing our virtual crowd. Thank you to our fantastic After Party host Joetta Wright and musical talent Ashley DuBose and her band. It was so fun to rock—our feet are still recovering from all the dancing.
A huge thank you and virtual hugs to Habitat homeowner Angel who shared her homebuying journey with us. And Symphonie who shared the amazing impact growing up in a Habitat home had on her education.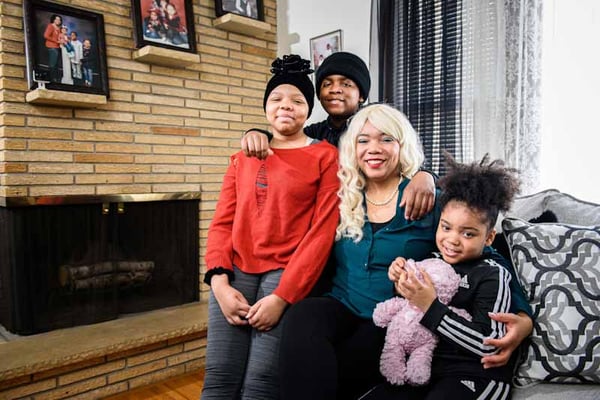 Habitat Homeowner Angel and her children
We are in awe of all our viewers who tuned in across the Twin Cities and as far as Washington, Texas, Arizona, Tennessee, Florida, and New Jersey. You exemplify the best of our Habitat community: all of us coming together to support our neighbors.
Our amazing Hard Hat attendees got us so close to our ambitious goal of $1 million. Thank you for extending the transformational power of home to more families.
Save the Date for Next Year
We hope to see you next year at our Hard Hat & Black Tie Gala. All our fingers are crossed for an in-person event!
Save the date for Saturday, April 23, 2022, at The Depot—Minneapolis. Be sure to add the date to your calendar now so you won't miss it. Click below to download to your calendar!
Apple • Google • Office 365 • Outlook Web • Outlook • Yahoo
A very special thanks to our Hard Hat & Black Tie Sponsors: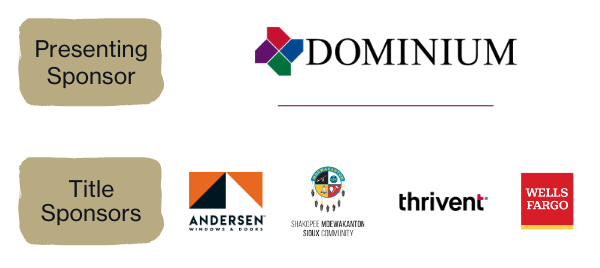 And all the other sponsors and patrons listed on our website.