Meet Our Financial Coaches: Adade
Posted by Becky Engen on .
"You decide. I guide."
That's Adade's motto when coaching families through the Habitat homeownership process.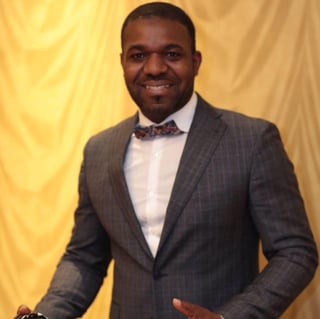 Adade has spent half his life living in the Minnesota metro, and has spent more than sixteen of those years in the mortgage industry. He started his career in loan origination, and went to sell real estate. He previously worked at Twin Cities Habitat in the role of lead counselor in the Mortgage Foreclosure Prevention Program from 2009 – 2011, at the peak of the foreclosure crisis. During his time with Habitat, Adade helped prevent more than 1,500 foreclosures through counseling, financial assistance, and negotiating with lenders.
After leaving Habitat, Adade began helping a lender-initiated foreclosure prevention center in Edina, Minnesota. This initiative was one of the first of its kind to assist homeowners facing foreclosure. Following his work with the lender initiative, Adade began working as a licensed realtor. He recalls working with dedicated, hardworking clients that could not qualify for a loan due to their low income.
"You really want to help them, but you are so limited," Adade said. "In my current position with Habitat, I have the opportunity to do more. By myself, I can only help one or two families in the lower income range, but Habitat allows me to be a part of something bigger."
In his new role as a Financial Coach, Adade helps people navigate the homebuying process and understand the options that are available to them.
"Every time I wake up, I enjoy going to work," Adade said. "I truly feel that this must be a calling for me. I enjoy working with families and meeting them where they are in the process. You need someone to be there for you, and someone you trust telling you what to do, what to expect, and how things will play out. That's where a financial coach comes into play."
Adade also noted how working with Habitat for Humanity helps to boost a homeowner's purchasing power, and said that the trainings homeowners receive through Habitat's Homeownership program are above and beyond what a lender would request.
"I was a realtor for many, many years, and I still learn something sitting in on these trainings!"
Even though some families may choose not to go with Habitat's Homeownership program after working with a coach, Adade says that the knowledge given to families will have a huge impact on their lives. All families that are eligible for homeownership with Twin Cities Habitat for Humanity fall within 30-80% of the Area Median Income (AMI). Adade noted that those percentages are small compared to the average AMI in Minnesota.
"To survive on that income is not easy," Adade said.
Adade also shared that a majority of the families he meets don't know that they can qualify for homeownership. Once they work one-on-one with a coach, many end up feeling more confident, empowered even, after learning about the different requirements, loan options, other expenses, and the realities of being a homeowner. This allows each homeowner to make the best decision for themselves and their family.
"I'm not going to tell you what to do, but if you tell me what you want to do, I can tell you how to get there and what we need to do," Adade said. "What works for one person may not work for the rest. We can craft our plan to their specific need."
After speaking with Adade, it's clear that he has a passion for helping families and is a strong advocate for allowing families to make the choices, and for him to serve as their guide through the homebuying process. At the end of it all, Adade's real goal is to set families up for ongoing success.
"To me, there's more to successful homeownership than just closing on a home," Adade said. "A successful homeowner is a good citizen. A good neighbor. And a good community member."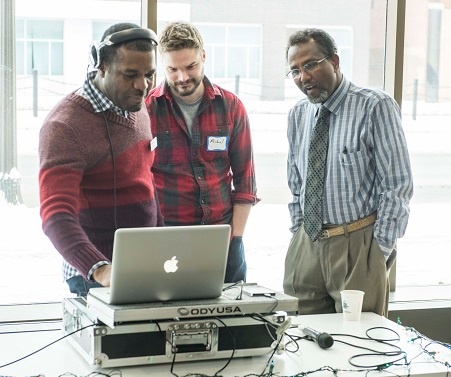 Leah, the Homeowner Development Manager at Twin Cities Habitat, remarked on Adade's approach to coaching and his work with families:
"Sometimes our financial coaching participants get frustrated or discouraged at the time required to reach their goals—whether it be improving credit, improving savings, or finding the right house. I've seen Adade encourage them and completely lift their spirits. He gives them suggestions for reasonable actions they can choose to do, and they leave with smiles on their faces, carrying themselves more confidently as they leave the appointment."
When he's not coaching families through the homebuying process, Adade enjoys spending time with his family and cooking. He also has a special talent as a D.J., and shared his passion with the rest of the Twin Cities Habitat team by providing music for our annual holiday party!
To learn more about the Habitat Homeownership process and working with a Financial Coach like Adade, please visit our Homeownership webpage.