Becoming a homeowner is a rewarding experience and a strong investment for many families. With an ambitious goal to double our impact in the Twin Cities by serving more families, Twin Cities Habitat for Humanity has rolled out a new homeownership process led by an innovative staff.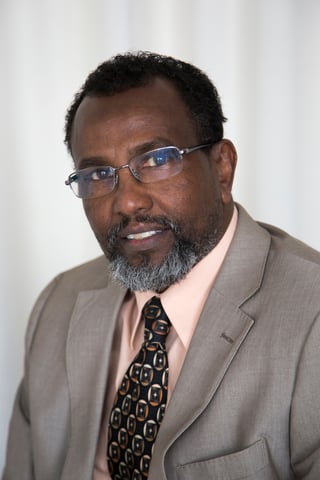 Hassan Abdillahi, Lead Housing Counselor for Habitat, is one of those innovative staff members helping sustain homeownership for so many Twin Cities families. As part of the Homeownership Development Team, Hassan works with families, providing both post-purchase and sustainability support to help them remain in their homes. Since being hired in January 2008, Hassan has served over 1,300 families with an 80 percent success rate of families who were able to remain in their homes after completing Habitat's Mortgage Foreclosure Counseling Program.
"To be able to help homeowners help themselves is a tremendous success story. Once you explain to homeowners what they may not know and the options available to them, many realize they can recover from their setback and keep their home."
Twin Cities Habitat is one of only three Habitat affiliates in the country that offers a Mortgage Foreclosure Prevention Program. Our program is the main foreclosure prevention counseling provider for residents in the City of Minneapolis. For 23 years, the program has provided counseling, advocacy, and referrals to families in risk of mortgage foreclosure free of charge.
Another program that helps make homeownership a possibility and a smooth process is the Financial Coaching program. Financial coaching was added to Habitat's homebuying process to more deeply serve families and provide a one-on-one approach to help prepare families for homeownership. In his role as a coach, Hassan works with families to set individual goals, which allows for each session to be personalized to the families' specific needs and expectations.
Hassan's expertise, dedication, and zeal for helping families has not gone unnoticed by his peers. This year, he was awarded the Twin Cities Habitat for Humanity Homeowner Advisor Award for Excellence in Service.
"Hassan is a dedicated leader and he is committed to supporting households in their goal of sustaining affordable homeownership," said Cristen Incitti, Senior Director of Programs and Services at Twin Cities Habitat. "He is a tireless advocate for families and this work. Families working with him always get their questions answered and the support they need."