Here at Twin Cities Habitat, we feel lucky to work with such knowledgeable and dedicated staff. We knew that was exactly what we'd be getting when Joe Khawaja joined the team as Chief Financial Officer, and we are oh so grateful!
Joe joined the team back in late January during a time when things were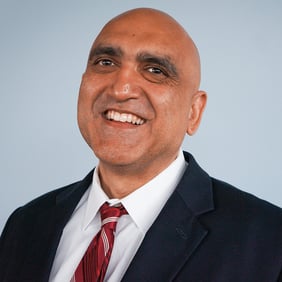 ramping up for Habitat, and he jumped right in. His work prior to Twin Cities Habitat shows that Joe is knowledgeable with finances and experienced in leadership roles. Joe worked as the Director of Finance, Strategy, Operations Support for the US Treasury Retail Securities at the Federal Reserve Bank of Minneapolis for seven years. Prior to that, Joe worked at Cargill and Aramark Corporation. So, what brought him to Twin Cities Habitat?
"The mission and the people. I love the mission to get people in homes. I came here for the mission."
"I came to Minnesota 13 years ago and bought a home 11 years ago. Home means freedom to do what you want. You don't have to worry about other renters, home gives you more space to have friends and family over. It's security."
Home is something you own. It's building up equity instead of throwing money down the drain. At Twin Cities Habitat, we know that this is important to share with our program participants. We believe in setting up potential homeowners for success by offering Homebuyer Education classes and one-on-one advising to get your financials in order before making this exciting step. Take it from Joe: "Finance education is super important. Important that you have your expenses in control, how much debt you have, and it's good to sit down with someone if you can't afford today to see what steps you can take for the future."
Joe's time here has been an exciting one to say the least. With springtime at Habitat being a busy one, Joe participated in our All Staff Build back in February where we went to Whitall in St. Paul and worked on four new Habitat units. Joe had the fun job of sheet rocking.
Joe also experienced his first Hard Hat & Black Tie Gala earlier this month where we ended up raising over 1.1 million dollars from our fantastic donors "It was fun and very well executed! It was great to establish connections with supporters," said Joe.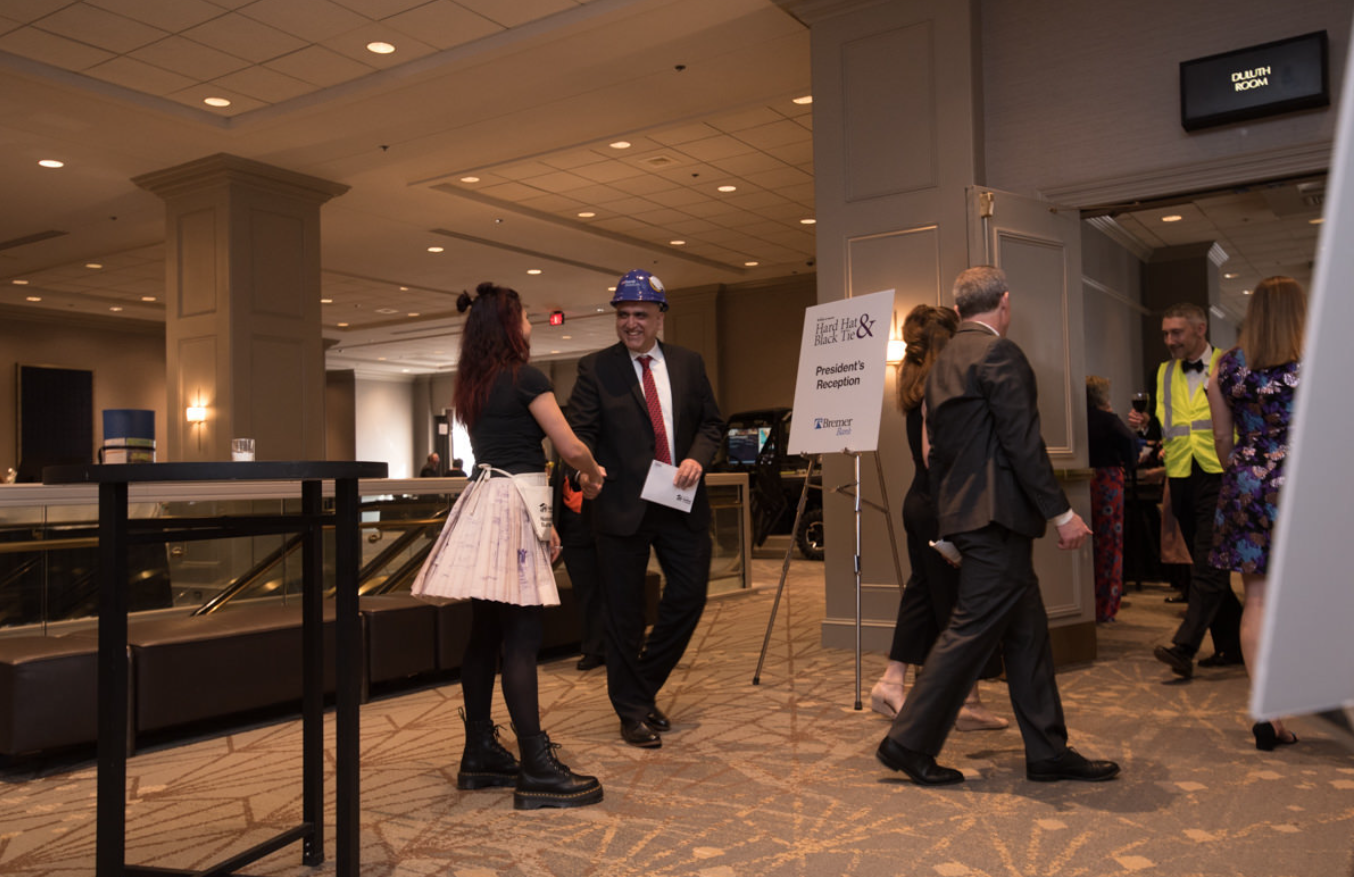 We are very grateful to have Joe on the team. When asked what his favorite part has been so far Joe responded, "The people. Everyone is very real, friendly, welcoming, and helpful. It's been a big learning curve but it's been a good support system here. When you talk to someone, they want you to succeed."