Guest blog by Shannon Twiss,
Volunteer Coordinator
Although it's hard to believe given the weekend's weather, spring is just around the corner! This May, we will be completing a second set of chore services as a pilot for our new Age In Place program (now known as Age Well at HomeTM ). Last fall, we partnered with nine senior homeowners to complete chore services. Forty-two volunteers provided 180 hours of leaf-raking, garden clean-up, pruning and yard clean-up.
This spring, we will be doing similar work as in the fall, as well as helping homeowners prepare their gardens for planting.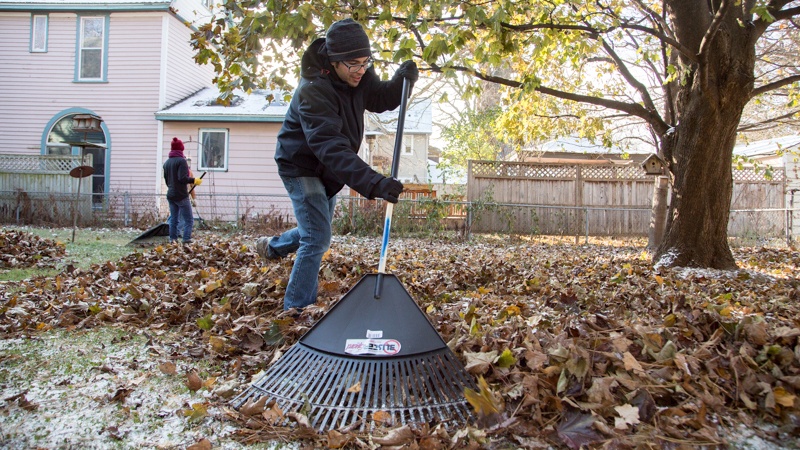 We are hoping to partner with a total of ten homeowners. Half of these projects will be taking place in Southeast Minneapolis, and half will be in suburban Ramsey county. Projects will take a half-to-full day to complete, and will all be completed over the course of two weekends in May.
We're also ramping up our home modification program – Safe Home Solutions. Beginning in July of this year, we will be partnering with Allina Health, and working with their low-income older homeowners that need modifications to stay safely living in their homes. We will be partnering with 35 homeowners to complete modifications such as grab bars, improved lighting, clutter clean-up, non-slip floor coverings, and extra railings to create a safer interior and exterior home environment.
We will need small groups of volunteers to help us with installing home modifications beginning in August or September. We will then return to complete chore services with these same homeowners the following year.
Currently, we are recruiting Volunteer Leads for our spring chore services! These are volunteers who will have the opportunity to work with the client household and Age In Place staff to create a work plan, and then lead a group of volunteers in implementing that work plan.
If you are interested in leading a team, or bringing a group to help with this work, please fill out the form below.