Guest Blog by Polina Montes De Oca
Twin Cities Habitat Staff
On February 14th, 350 Habitat affiliate staff and Habitat homeowners from all over the nation filled the Unites States Capitol to advocate for affordable housing resources with their members of Congress. Habitat for Humanity International (HFHI) hosts Habitat on the Hill: DC on an annual basis, a two-day conference setting the political scene and equipping us to meet with our legislators. This year, I had the opportunity to participate in the event along with my colleagues Dennis Chick, our warehouse manager, Pam Johnson and Caitlin Magistad, our advocacy team staff, and Susan Haigh, our CEO. Did you know that Minnesota has a total of 30 Habitat affiliates? We also were joined by Rochester Area HFH Director Kevin Worden, Rice County HFH Dayna Norvold and Concordia Moorhead College Campus Chapter Angie Stahlmann.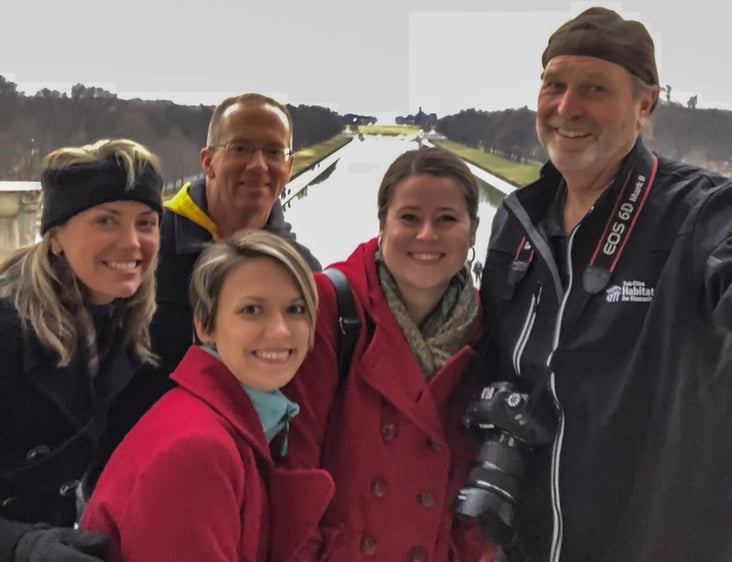 On the first day of the conference, special guests Judy Woodruff, PBS News Hour Anchor and Managing Editor, set the stage for the current political environment and took a deep dive into the President's proposed Fiscal Year 2019 budget. Intended to serve as a suggestion for Congress, the President's budget for the second year in the row eliminates all federal funding sources that Habitat affiliates across the country, including ourselves, rely on. In addition, the proposed budget includes cuts to programs that impact quality of life for families who we partner with, such as food support, rental housing assistance, and funds to make health and safety upgrades to public housing buildings.
We received a breakdown of the federal funding programs that Habitat relies on. The Self-Help Homeownership Opportunity Program (SHOP) is the only HUD grant program that provides funding exclusively for low-income first-time homebuyers since 1996. Our legislative ask was to increase SHOP funding by $5 million to equal $15 million. The HOME Investment Partnership Program (HOME) funds a wide range of affordable housing activities and helps foster local partnerships. Our ask was to increase HOME funding by $50 million to equal $1 billion. The Community Development Block Grant (CDBG), one of HUD's oldest programs, provides funding for a wide range of community development needs, including housing. Our CDBG ask was to maintain funding at $3.36 billion. Habitat affiliates rely on these funds to buy land and vacant properties, develop infrastructure, repair and rehab homes and provide down payment assistance. For Habitat all around the country, these programs serve as building blocks in attracting additional funding from private partners.
As a unified voice on the capital, we also advocated to maintain funding for the USDA 502 Loan Program, which many Habitat chapters use to assist homeowners in acquiring affordable mortgages. Lastly, we advocated to maintain The Corporation for National and Community Service that funds the AmeriCorps Program at $1.1 billion. On an annual basis, over 500 AmeriCorps members contribute to Habitat affiliates' work. As a cost-effective program, non-profits match the federal funds, demonstrating a good public-private partnership. Depending on available federal funding, Twin Cities Habitat host approximately 27 members to carry our builds, repairs and volunteer recruitment, many of who become our permanent employees.
After equipping ourselves on talking points, we were all set to visit the Capitol the next day. Our team split up to cover visits with our two Senators Smith and Klobuchar, and eight Representatives: McCollum, Emmer, Ellison, Lewis, Paulsen, Peterson, Nolan, and Walz. With most of the meetings being held with congressional staff, we did have the opportunity to meet with Representative Paulsen himself. We were whisked away into halls, meeting rooms and even a makeshift band practice room. Having anywhere from 15 to 30 minutes for each meeting, we advocated for federal funding, shared about skill-building aspects of our program, and reiterated how homeownership impacts the well-being of an entire family. We also thanked representatives for their ongoing support and innovative ways of thinking about housing access, and invited them to come build alongside us.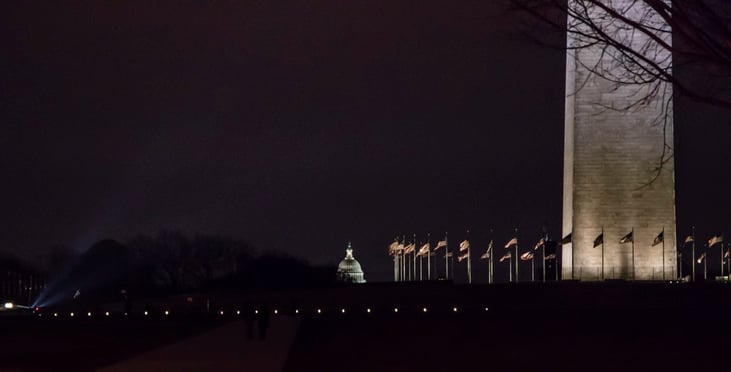 By the end of the day, a personal barrier was broken. As an immigrant to this country, I did not grow up with the experience of interacting with public officials or advocating for a specific cause. A majority of Twin Cities Habitat clients and homeowners are also immigrants. For many of us, being able to interact and hold government accountable without negative repercussion is a foreign concept. It turned out that talking to Congress Representatives wasn't as intimidating as I first thought it was going to be. I came to realize it's a privilege in this country to be able to make my voice heard.
Everyone from our group had something to contribute. We each had our own personal connection as to why housing opportunities for all people are important. As simple as it might appear, telling my story creates impact. I bring a unique perspective based on my personal and professional knowledge and experience around housing opportunities, which our Congressional delegation want and need to hear to make educated decisions around policies they are considering.
Habitat International Day on the Hill provided me with the knowledge and the skills necessary to advocate for vital federal programs at risk of getting cut. Getting to know my representatives, sharing my story, and learning how to persuade public officials is a life-skill that now I feel more comfortable putting to use, whether it's towards housing or any other issues I believe in. As a constituent, my vote is power. During Habitat on the Hill, I exercised that power by educating my representative on issues that impact my life and my community.
[Photos courtesy of Dennis Chick]