Do you feel prepared to vote in the 2022 midterm elections? For the average voter, Election Day on November 8 may feel too far off to think about yet. But now's really the best time to prepare for how you'll vote this year!
With about a month to go before Election Day, early voting is already underway in Minnesota and candidates are working overtime to connect with voters. To make it easy for you, the Twin Cities Habitat for Humanity Advocacy Team has put together all the information you'll need to cast your vote in this year's election.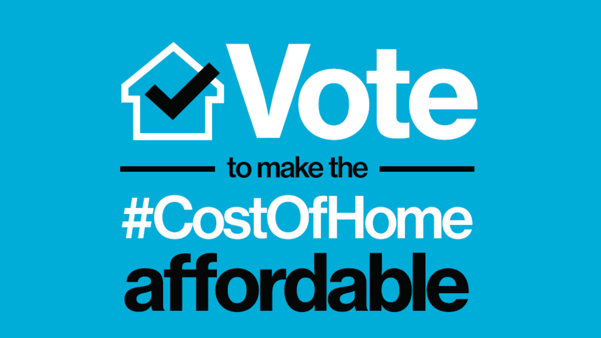 1. Register to vote
You can register or update your registration information online until October 18. All you need to do is fill out a form on the Minnesota Secretary of State's website and you can update it with no additional hassle.
If you do not meet this deadline, no problem! You can also register on Election Day in Minnesota. All you need to do is tell a poll worker at your polling location that you need to register and provide proof that you live at your current address. There are several simple ways to provide proof of address—learn more here.
2. Review your sample ballot and research candidates.
You can find out who is running in your community by looking at your sample ballot here. With so many elected positions on the ballot this year and many new candidates running for office, now is a great time to get to know who is running to represent you!
With candidate campaigns phone-banking, door-knocking, and hosting events, you have so many many opportunities to get to know your candidates' priorities. You can even share what matters to you (like affordable housing!). If you're uncomfortable talking face-to-face with your candidate, their websites and social media pages should have ways to connect through email or messages. Often the candidate will reply to you personally! If you want some tips on how to engage your candidates on housing issues, download our Candidate Conversation Guide.