Twin Cities Habitat for Humanity is an advocate for encouraging democratic participation through voting. This year, many cities and towns are electing local leaders like Mayors, City Council members, School Board members, and more. Voting is one important way you can raise your voice for the issues you care about, like affordable housing.
While local elections don't receive as much coverage as state or national elections, they are just as important. Our local politicians are in charge of driving policies and reforms that further development in our communities. These local policies will create the greatest impacts on your daily life—they include everything from investment in green spaces to zoning requirements. This is why it is important to research your candidates and their priorities for the future, and then go vote.
You can find out what is on your ballot and who is running by checking out your sample ballot on mnvotes.org. All you have to do is follow the prompts and enter your address! The sample ballot will also have links you can follow to the candidates' websites for more information.
If you live in Minneapolis, you can learn more about candidate's positions on affordable housing by watching Make Homes Happen's Election Forum series. Make Homes Happen is a coalition of organizations advocating for affordable housing development, preservation, and the improvement of tenant rights in Minneapolis through education, advocacy, and public policy reform.
Habitat supporters like you have advocated for greater investments and policies that increase affordable homeownership, with many wins. When we elect leaders who are passionate about housing issues, we can make an even bigger impact. By making housing a priority in who you vote for, you're contributing to Habitat's mission!
Early voting has already started, and from now until November 1 you will have the opportunity to cast your vote early.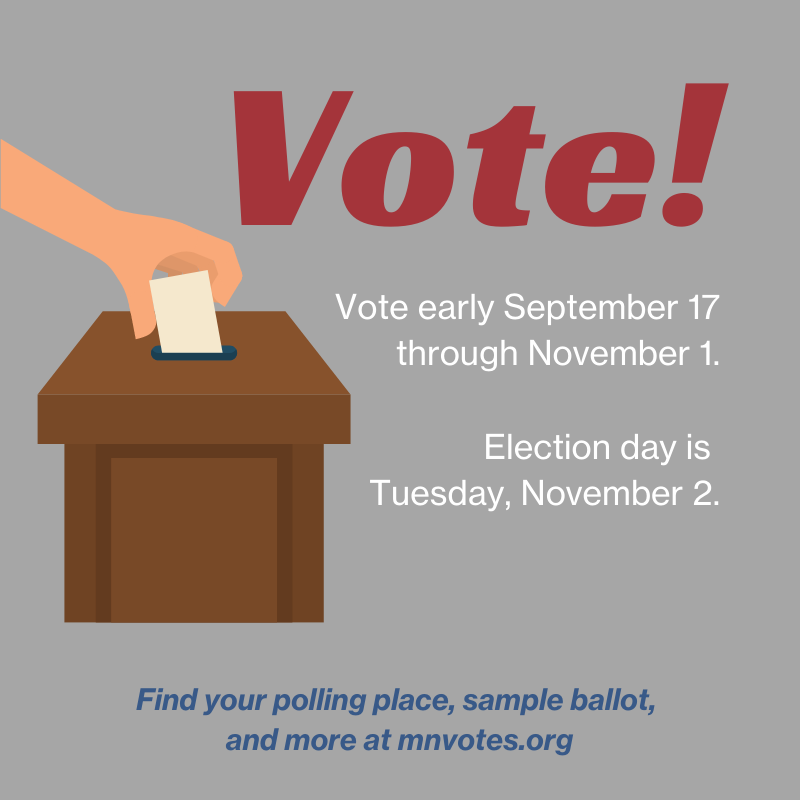 How to Vote Early
To get started there are two different ways you can cast your ballot early:
You can vote Early in Person.
Look on your county's website for voting locations and hours in your community.


You can order an Absentee Ballot to Vote by Mail.
Request an absentee ballot by using a downloadable application and return it to your county election office by mail, fax, or email. You can find your county election office here.
Make sure you research who is running for office in your community, reach out to their campaigns with questions, and have your vote plan in place so that you are ready to cast your ballot!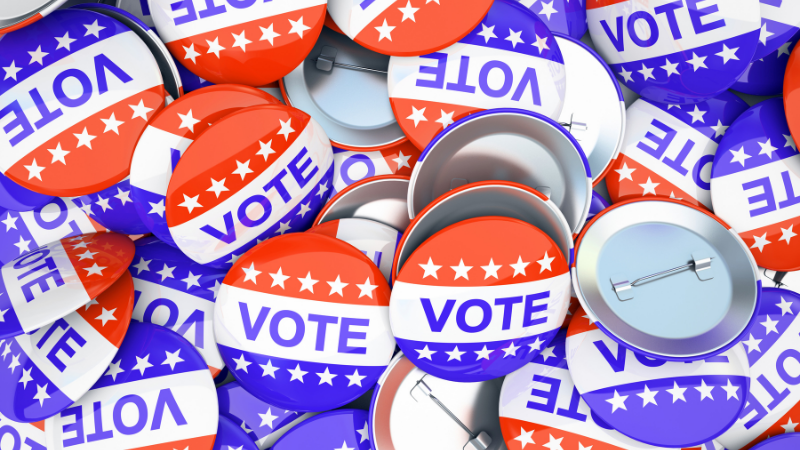 Create Your Voting Plan
Habitat encourages you to take this time to get your voting plan in place so you're prepared to cast your ballot. Here are a few quick and easy steps to feel confident going into the 2021 election cycle:
Check your registration status.
Click here to make sure you are registered to vote at your current address.


Register to vote.
If you find that you are not registered or need to update your voter registration information, you can update it online. In Minnesota we also have same-day registration, so you can register on Election Day! Learn what you'll need with you to register in person.


Decide how you are casting your vote.
Whether you decide to vote early or wait for Election Day, this is an important step in planning how and where you will vote. If you are voting on election day, find the location of your polling place.