The Twin Cities Habitat ReStore team is geared up and ready for the holiday season. With new DIY projects, donations, and ways to get involved with our ReStore. Check out what's new on the Restoration Blog!
A New Home for Remodeled Furnishings
When it came time for the EagleCrest community in Roseville to embark on a remodel project, the residents wanted to make sure things didn't get thrown away during construction. This would make for a perfect partnership between Twin Cities Habitat for Humanity ReStore and Presbyterian Homes, the parent company of EagleCrest.
Here Comes the Cold... And New Windows!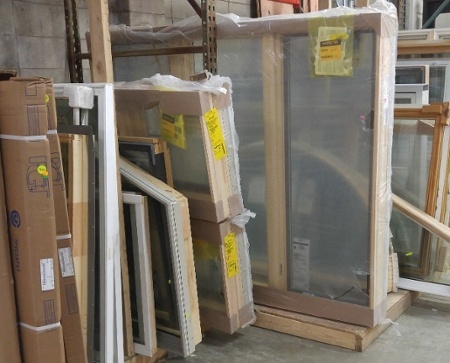 What you should consider before installing a window on your own
You need new windows. You did your research and you've picked out the perfect windows for your home. You're not quite sure what you're getting yourself into, but you've decided you want to install the windows yourself.

Well, there are some things you should take into consideration before installing those perfect windows. Pay close attention, because it's definitely something you want to get right on the first try!
'Tis the Season to Give and say Thank You
Toy collection has begun, and it will run through Saturday, December 15. Members of the local community are incited to drop new, unwrapped toys in collection boxes at our stores during regular business hours (Tues - Fri, 10am - 6pm and Sat 10am - 4pm). At Christmas, Toys for Tots Coordinators, with the assistance of local social welfare agencies, church groups, and other local community agencies, distribute the toys to the less fortunate children of the community.
Looking to find a new home for your current appliances, furniture, construction materials, tools, or other home goods? Look no further than Twin Cities Habitat for Humanity ReStore home improve! When you donate to ReStore, you'll keep good, reusable items out of landfills. Proceeds from the sale of those donated items also support the building of safe, stable Habitat homes for local families.
The holiday season is quickly approaching which means planning your gatherings have begun! Twin Cities Habitat Restore outlets can provide what you need to make that get-together a success. From fantastic dining sets to all the supplies you'll need to create your DIY holiday project, you'll want to check the ReStore!
Never miss a post from the Twin Cities Habitat ReStore team! Subscribe now.