On March 29, Adanech dedicated her Habitat home surrounded by family, friends, and folks who volunteered during the construction of the home. Soon, she'll sign the closing papers and move in, beginning a new chapter in the lives of her and her young daughter. And while her home was pleasantly packed at the dedication celebration, there were hundreds more hands who took part in making this house a home.
The photos below are just a snapshot of the journey of Adanech's Habitat home—from the first day of volunteers to cutting the cake at the dedication.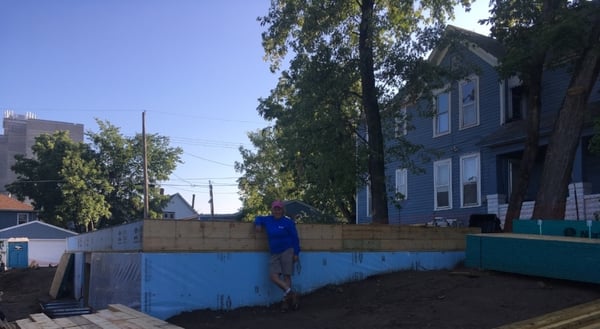 Site Supervisor Rhonda on one of the first days with volunteers. The foundation's set and we're ready to go!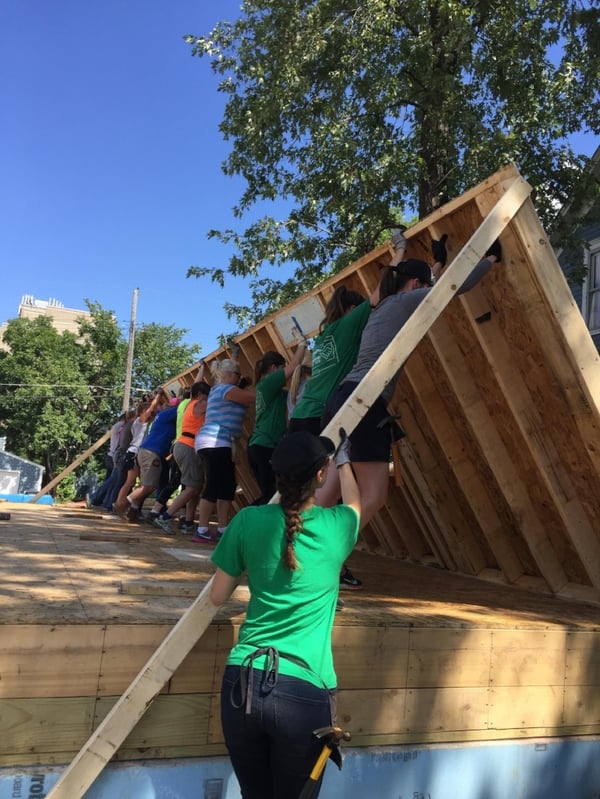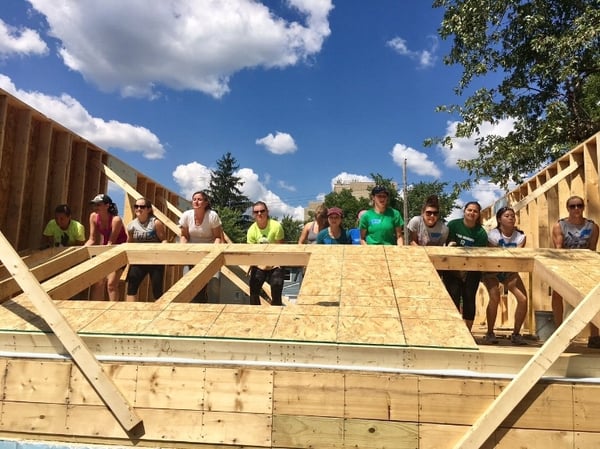 A Women Build Team from RSM did a great job raising walls on the first floor.
Women Build teams from Associated Bank worked hard (and had a lot of fun) putting up the walls on the first floor.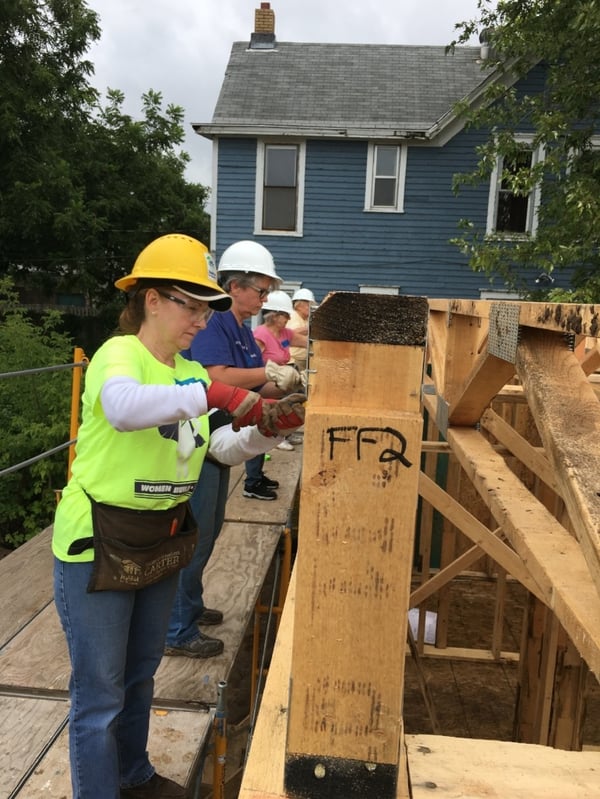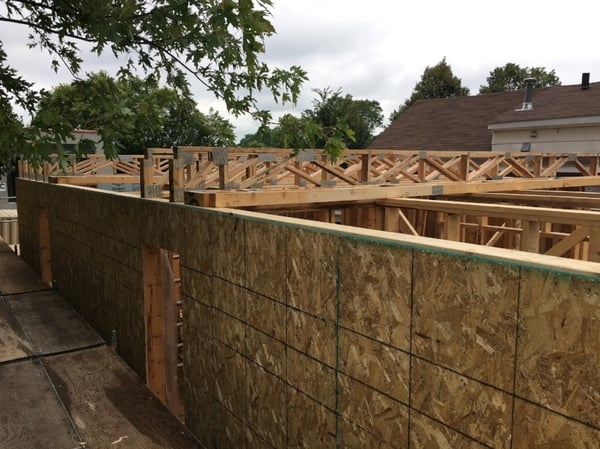 A Women Build team from First Presbyterian Church of Stillwater built up, installing joists for the second floor.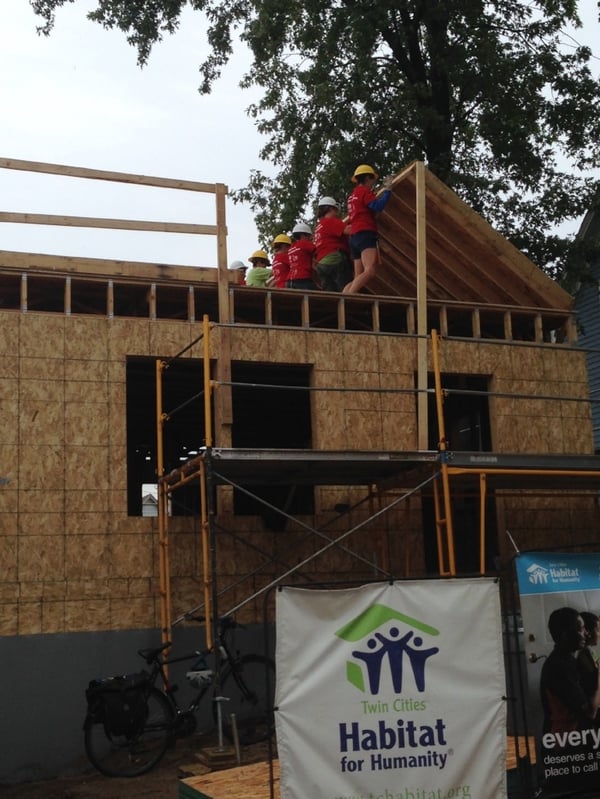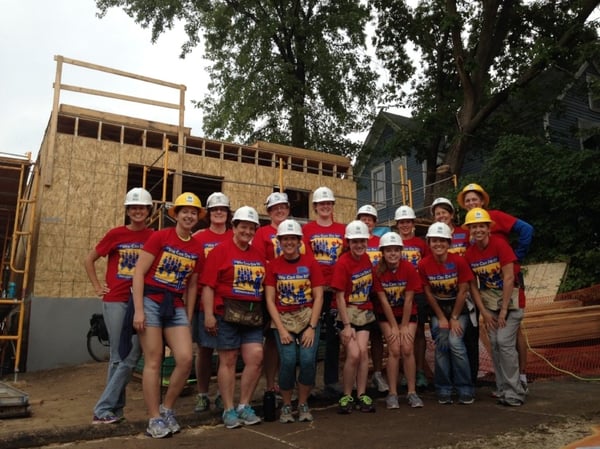 A Women Build team led by Dawn Puroway got to work raising walls on the second floor.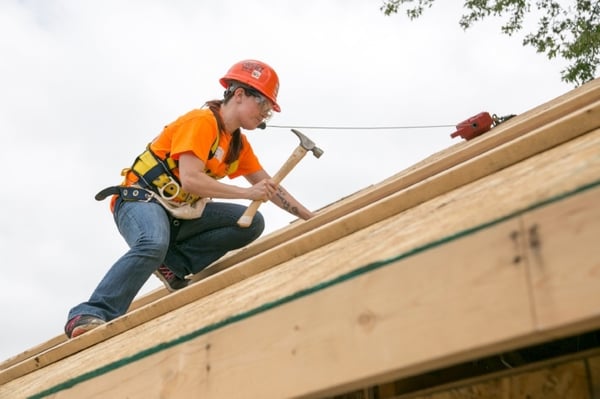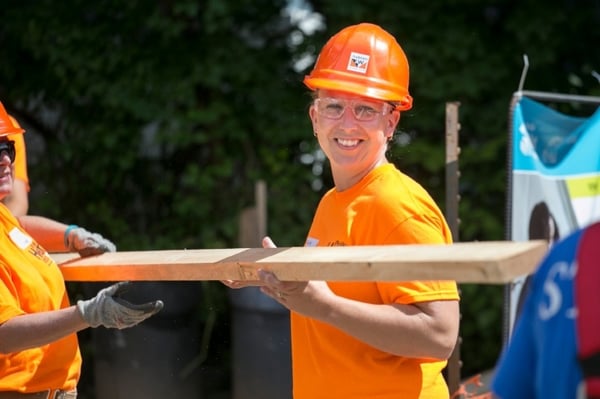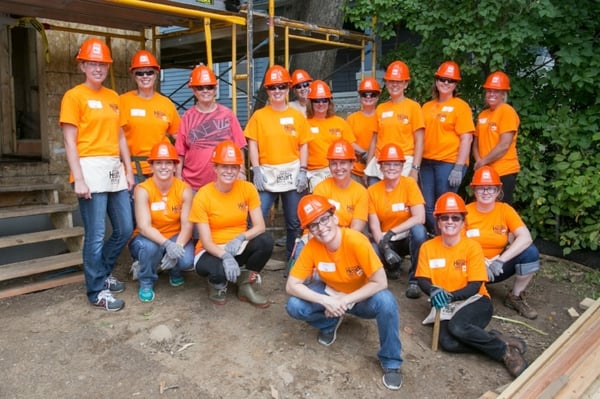 Women Build teams from Andersen Corporation put their hearts into it while volunteering on Adanech's home. All the windows in the home (and in all other Habitat homes) are Andersen windows, and the Hugh J. Andersen Foundation is a Major Sponsor of Women Build.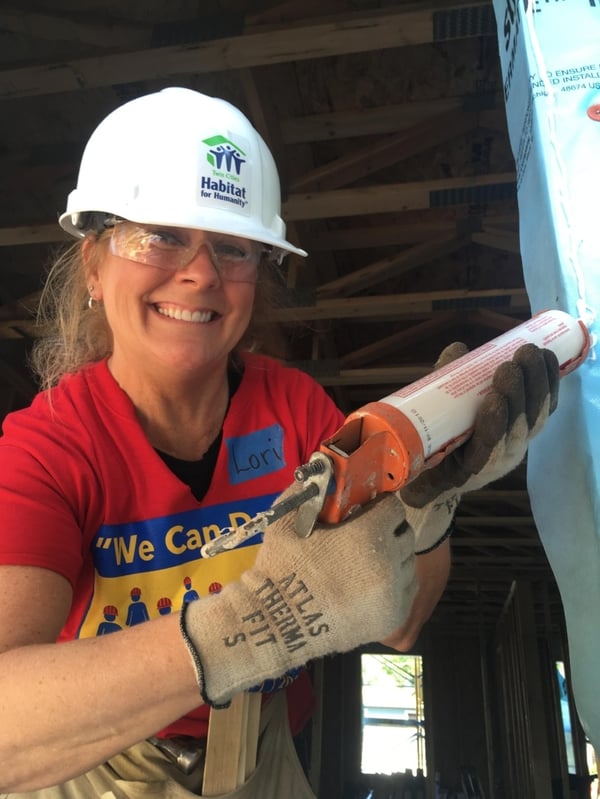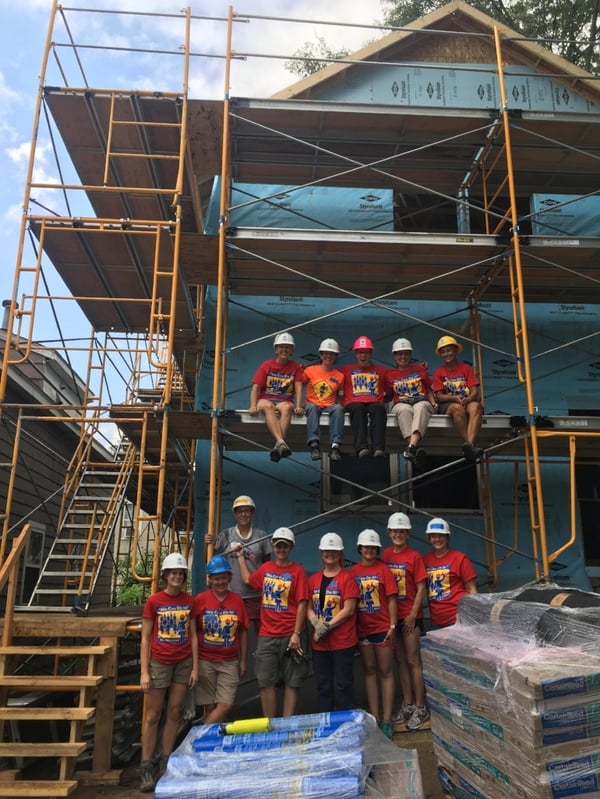 The Women Build Steering Committee had a BLAST! And they worked just as hard.
The Dragon Divas Women Build team got to work on the inside of Adanech's home—just in time for fall.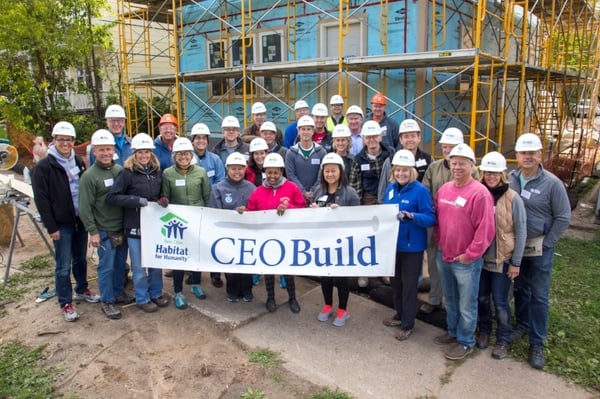 The annual CEO Build was held at Adanech's house in fall 2017. She was able to come out and build alongside CEOs from across the Twin Cities! You can see her above, in the center, in magenta.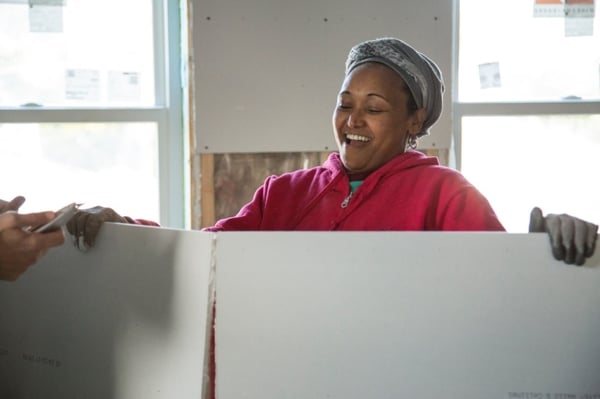 Adanech cutting some drywall at her future home during CEO Build.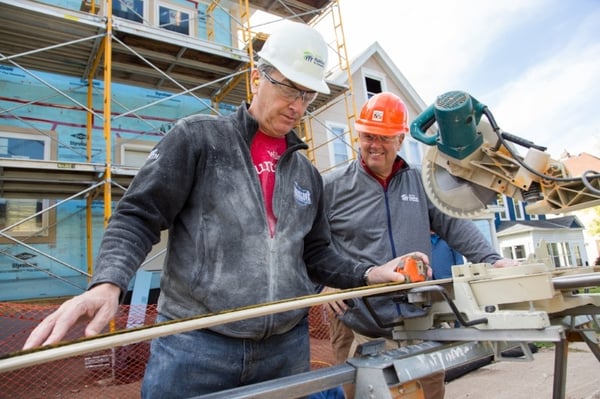 Dave Kvamme of Wells Fargo Minnesota (left) and Jay Lund of Andersen Corporation (right).
---
Finally, in March 2018, it was time to dedicate Adanech's home. She warmly welcomed everyone who raised walls alongside her on this journey to homeownership: Rhonda, her Site Supervisor; Kim Welch, who represented Andersen Corporation and built on Andersen's Women Build team; Jessa, her Habitat Financial Coach; and many more friends and family. Children played throughout the house. Friends and family brought a feast that everyone loved. It was a beautiful evening.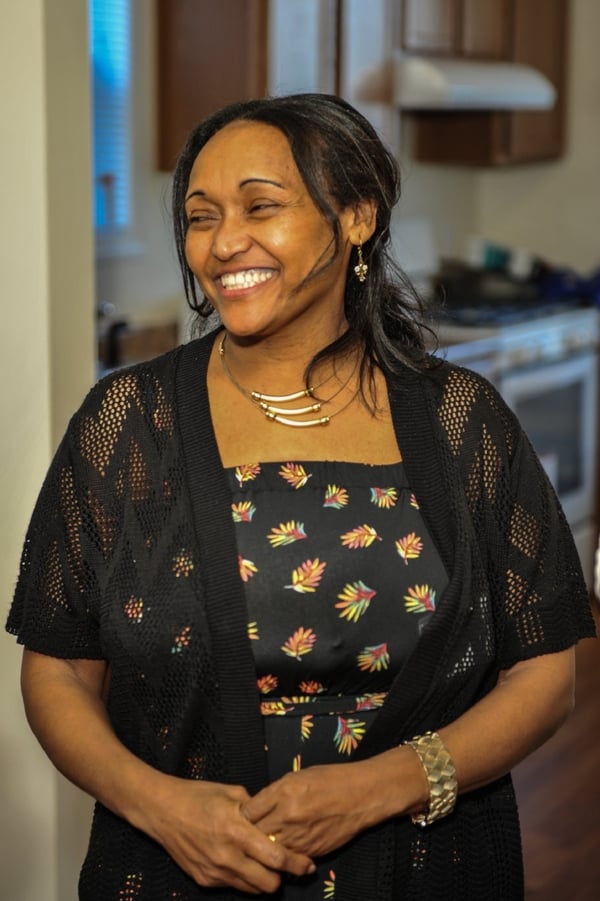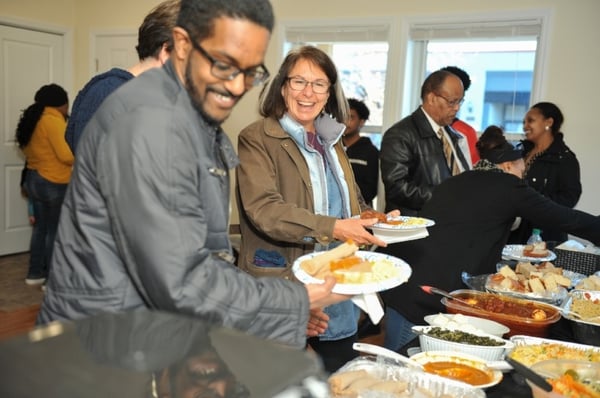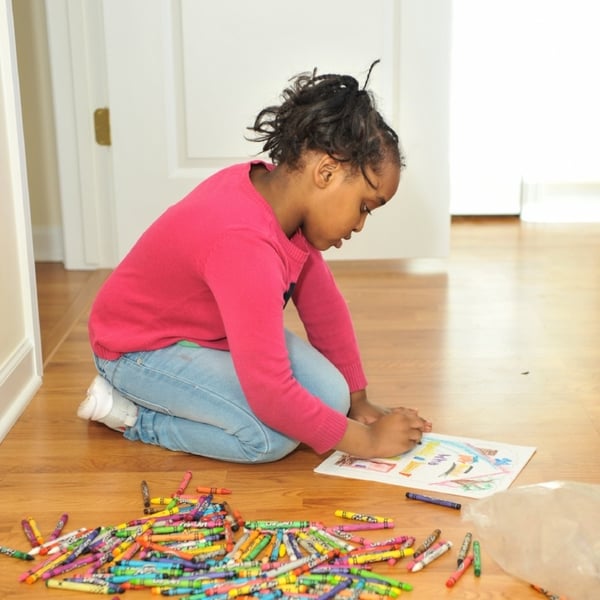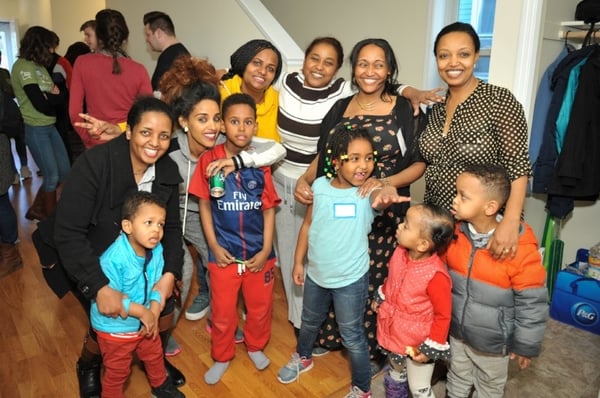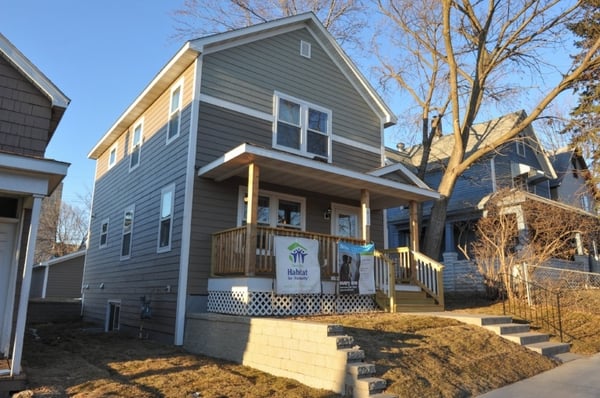 Check out more pictures from the home dedication >
Congratulations, Adanech! May this home fill you with the love of everyone who had a hand in building it.