Guest Blog by Diane Blake
Member of Women Build Steering Committee
Meet Rhonda Thorson who has been a site supervisor at Twin Cities Habitat for 17 years.

She came to MN by way of North Dakota, after graduating from Moorhead State College with a degree in Construction Management. As a student, she volunteered for Habitat and was drawn to its mission to provide affordable housing. She started at Twin Cities Habitat as part of the AmeriCorps program and has stayed ever since. She estimates that she has built or had a hand in over 50 homes for Habitat in that time.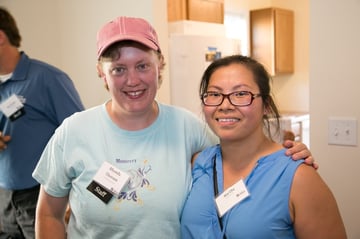 Her favorite part of working with Habitat is that there is truly a team approach to building and problem solving. She is fulfilled when a volunteer learns a new skill and feels confident in doing it. She also enjoys building with the families and watching the children see their new home for the first time.
Rhonda likes seeing neighborhoods grow and she finds joy in being part of that change. She runs an organized, well planned worksite and feels that if you explain the process and why something needs to be done in a certain way, volunteers are more engaged in their task.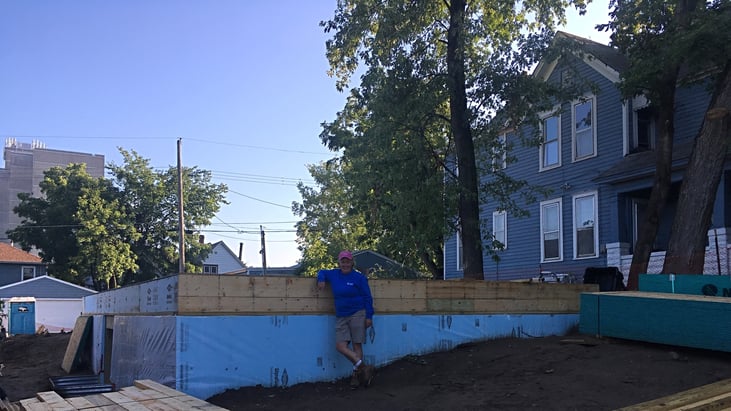 Rhonda joined the Women Build Committee in 2012 and feels it is important that the committee has the input and voice of a site supervisor. She is an asset in the planning process for Women Build.