Guest Blog by Amanda Meemken
Women Build Volunteer
When your group arrives at the Women Build site, you'll be greeted by a Habitat Site Supervisor. For the past month, that has been Ashley Rose. I recently had the opportunity to meet this awesome woman, and I want you all to as well.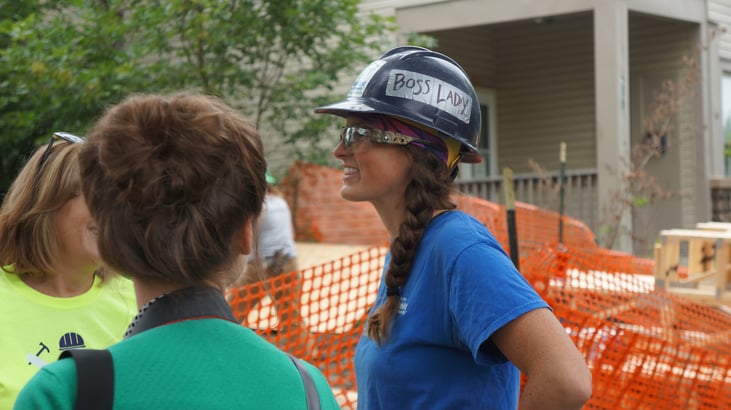 After getting her degree from UW Madison in Civil Engineering and Construction Management, Ashley spent a year as a missionary! She traveled the world, a different country and a different project each month; she worked in prisons and hospitals, helped child soldiers in Africa, and dealt with sex trafficking issues in Asia. After her return, and some time spent in a corporate engineering job, Ashley found the perfect way to blend her love of building with her desire to serve – Habitat. Ashley started at Twin Cities Habitat for Humanity as a part of AmeriCorps and now serves as a Site Supervisor.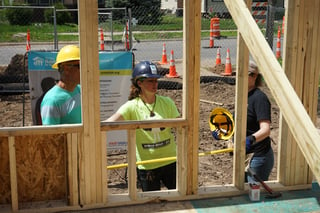 On the site Ashley greets a new set of volunteers each day, helps them understand the Habitat mission, educates them on tasks and tools, and manages the overall construction progress. Throughout all that, her goal is to make sure every volunteer knows that they made a difference.
Ashley loves working with Women Build and the empowerment she sees in its participants. "I love to hear the stories of what women work on at their own home after learning on the Habitat site." She always pushes women to learn something new and enjoys how excited they are to do so. Besides female empowerment what does she like about Women Build? "Women bring a lot of snacks, a lot of beverages, and a lot of hand sanitizer. It's like having a bunch of moms on site. It's a lot cleaner at the end of the day."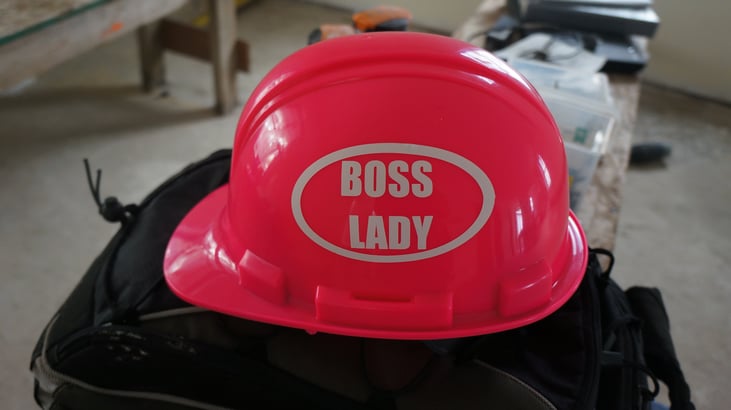 The best advice Ashley has for Women Builders: bring a friend. Encourage someone to come with you, learn something new, and test your boundaries. Ashley points out that "construction is really intimidating when you first start, [but] then you break it down little by little, tool by tool, and it's not so bad." She guarantees there is something you can do, she'll show you how, and you too can make a difference!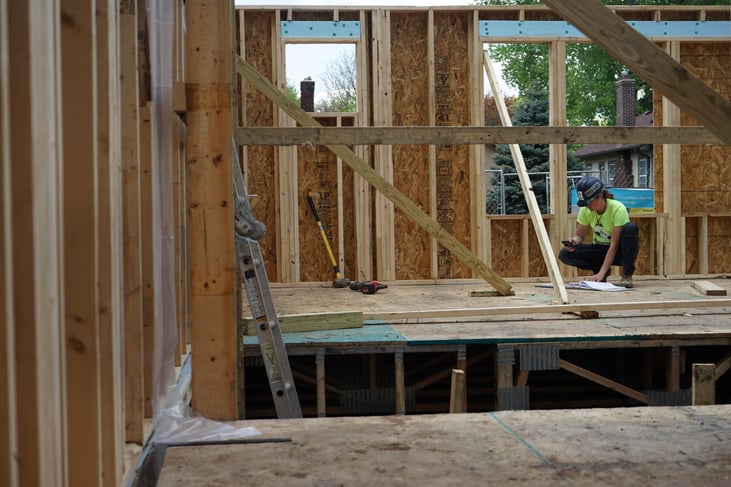 While you can still find her on site, Ashley's time with Women Build is coming to an end this month. We thank her for the help, education, and empowerment she's given so many women builders.