To celebrate Summer Restaurant Week, we're highlighting Habitat homeowner Than and his restaurant: Intown Sushi. Read about Than, his family, and their journey with Twin Cities Habitat leading to the opening their new sushi restaurant—then swing by the Midtown Global Market to try it!
In 2004, Than and his wife Khin immigrated to the United States from Myanmar. After living in Texas, New York, Virginia, and Alabama, they decided to settle in Minnesota and eventually applied to buy a home with Twin Cities Habitat. Then, in the summer of 2012 they were welcomed into their dream home and started to live life as a family in a stable, affordable home.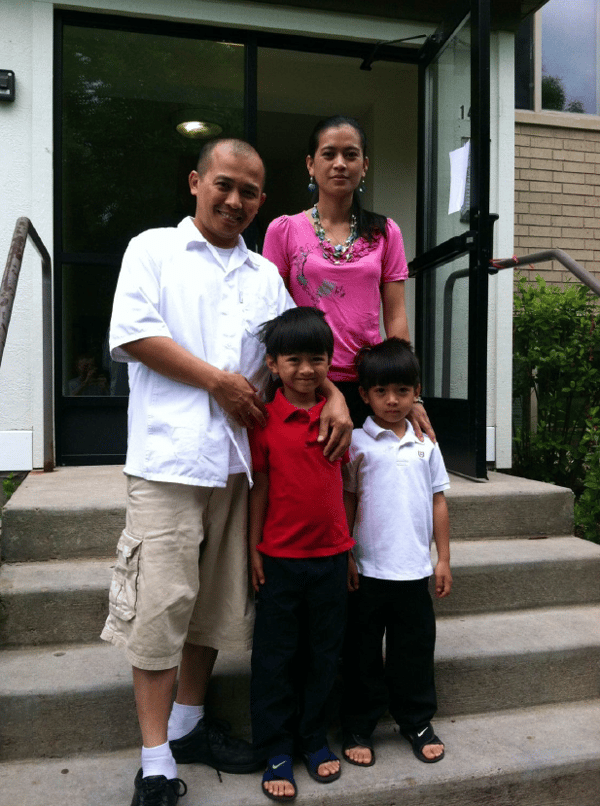 Now, after working as a sushi chef for several years, Than has added to their dream life by opening a sushi restaurant, Intown Sushi, in the bustling Midtown Global Market. The restaurant doesn't just serve its on-location customers though; it also supplies upscale markets, cafes, hospitals, universities, and corporate food service locations.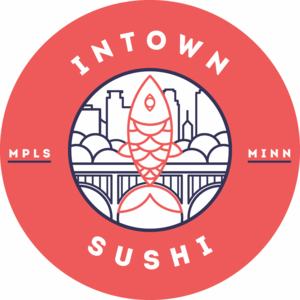 Why sushi? "Sushi is the most popular ethnic food in the United States, and it's really fresh," says Than. And his choice has served him well: he was chosen to serve his food for Super Bowl LII's Tailgate Party in 2018. According to their website, this meant "Intown Sushi was one of only 40 food vendors/caterers selected by the NFL to showcase "Bold North" flavors ... we couldn't put down the food fast enough to satisfy the 10,000+ guests invited by the NFL."
If you talk to Than, you can tell he loves what he does. He shared that the hardest part of opening his restaurant was working through all the rules and codes that go into having a safe and clean restaurant, but it was all worth it. While managing the restaurant is difficult, Than says he likes it and welcomes the challenge.
He also encourages other Habitat homeowners to give their own business a try. "America is really good for opening your own business. If you know something and can open a business—you can be your own boss, see the money come in, and make your own schedule."
Than enjoys running his sushi restaurant because he knows it's the easiest way to bring a different culture to Minnesota. Than says Burmese food would be too difficult, but everyone can like sushi because it's easy to know what's in it and can be cooked or raw fish—or even just vegetables.
There's a wide variety of customers to match the vast array of options for sushi. Than says older generations tend to like more cooked food, but younger customers are more adventurous and prefer raw foods. If he had to pick just one item to recommend with this in mind, he would choose tuna.
Than says he couldn't have done this without the support of his Habitat home because it is affordable. He loves that his mortgage payment is an affordable amount, so he can focus on his business. Taking a look back into his time working toward homeownership, Than reflects and says that he wants to thank the volunteers again. "The volunteers are really nice. They come from many different fields and have taught me a lot. Thank you for helping other people."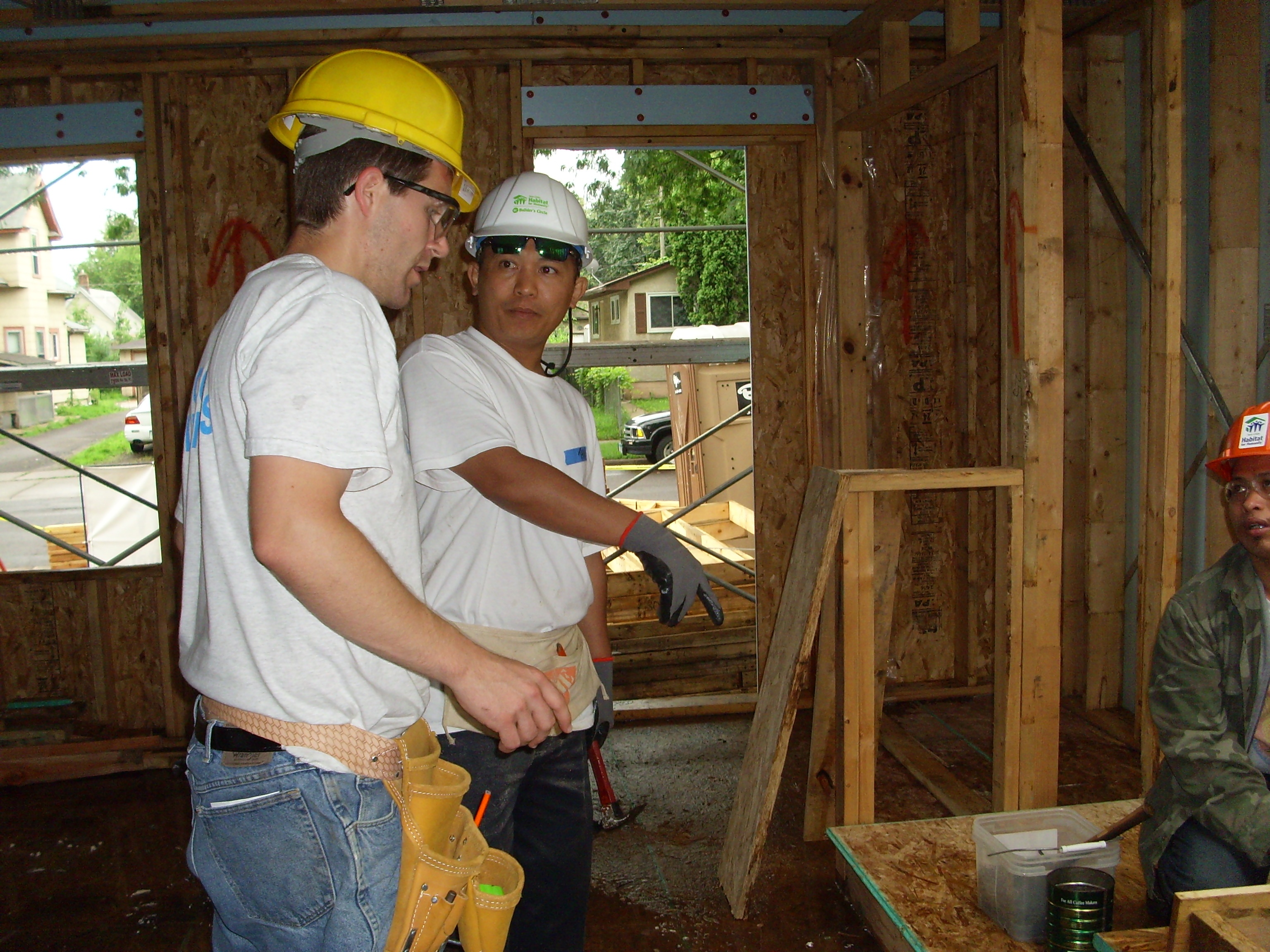 Someday, Than wants to put what he learned to use by building another home that can help his family grow even more. Seeing Habitat homeowners develop and build even more financial stability is a gift. It shows that the program is working, and that homeowners can succeed when they have tools and support.
If you're interested in becoming a Habitat homeowner like Than, take a look at our Homebuyer qualifications to see if you fit.