Receiving the key to your home is a profound moment. Especially for LeAndra. When the key to her Habitat home was placed in her hands at the closing table, so many thoughts and emotions bubbled up. It was the culmination of all her hard work and the work of generations before her.
The seed for homeownership was planted early for LeAndra.
Her grandma bought a home in St. Paul after moving from Selma, Alabama. It's where she raised to LeAndra's mother and her siblings. It was the family's home base as they grew up and moved out. And, as her grandma got sick and her legs were amputated, it was where LeAndra's mother took care of her. She planted a garden and cared for the home.
When LeAndra's grandma passed away, the family also lost the home. Their anchor in the community was uprooted.
LeAndra longed to dig those roots again.
"I always knew that I wanted to own a home," she says. "But how I was going to own a home—I really didn't have that figured out yet."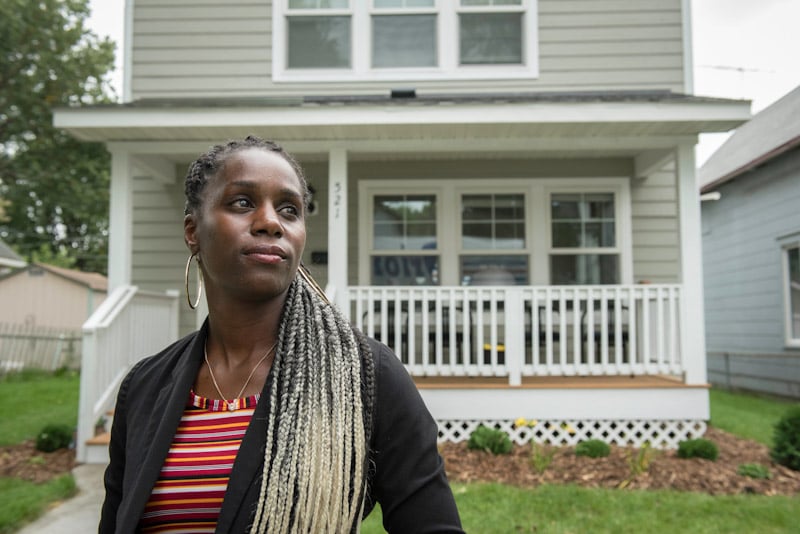 LeAndra decided to live with her mom as she began to raise her two daughters. It gave her the stability she needed. Eventually, she moved into public housing. Her daughters have a six-year age difference, and as they grew, sharing a room became harder. Plus, LeAndra dreamed of the independence and firm foundation that comes with homeownership. She wanted to buy a home now more than ever.
After hearing about Habitat a few times, she decided to walk into the office, right up to the front desk, and inquire about Habitat's programs. Before she knew it, her application was accepted.
"After so many 'nos,' I was surprised to get a 'yes'!"
LeAndra started financial coaching, attending homeownership classes, and volunteering on her own home and others. Her oldest daughter pitched in and remembers helping install the roof.
"I put the roof over your head," her daughter jokes at LeAndra.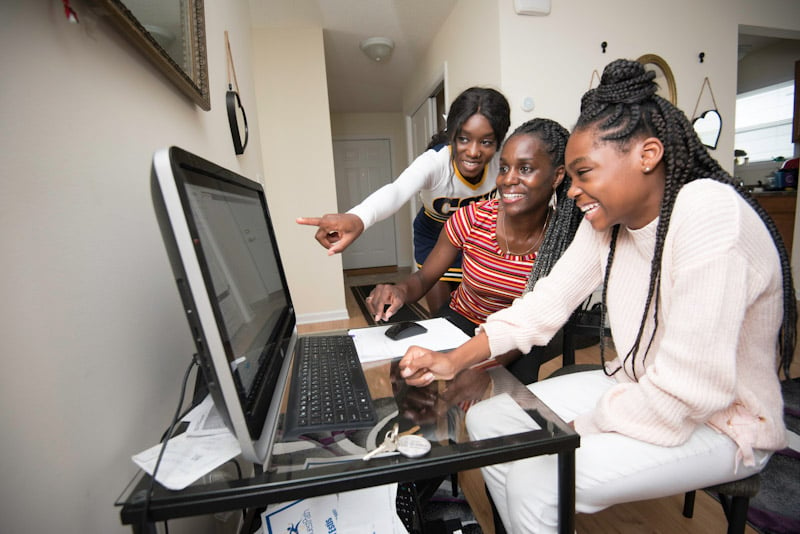 LeAndra's daughters now have a stable home base.
With every hour she worked on her home and every class she attended, LeAndra could feel her dream of homeownership becoming more and more real. That seed planted long ago was sprouting at last.
When LeAndra received her key at the closing table, everything leading up to that moment was with her. The pain of losing her grandma's home. The hard work of building a better life for her daughters. It's all in that key she received.
But it's also you. Your financial support. Your volunteer hours. Your advocacy. You also made homeownership for LeAndra possible.
It's just the beginning for LeAndra and her daughters. She longs to deepen her hospitality career by one day opening a bed and breakfast. She also dreams of stocking an emergency pantry for those in the community who come across hard times. And she wants to give her mom a home—a firm foundation like her grandma had.
"My biggest dream in purchasing a home was to be able to bring my mother home. You know moms—they raised us. They sacrifice. They do so much for their children. When that time comes, I want my mom to be comfortable and I want to be able to nurture and care for her the way she did for me growing up."
LeAndra was the 114th Twin Cities Habitat homebuyer this year—a record. Already, she's growing roots deep in the community. Roots which will blossom in ways we can't yet see. Thank you for helping LeAndra build a firm foundation for her family.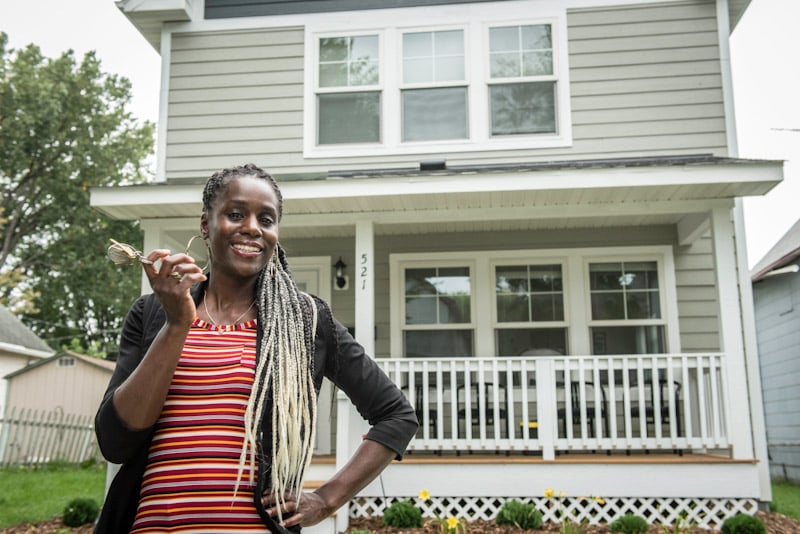 LeAndra got the keys to her home!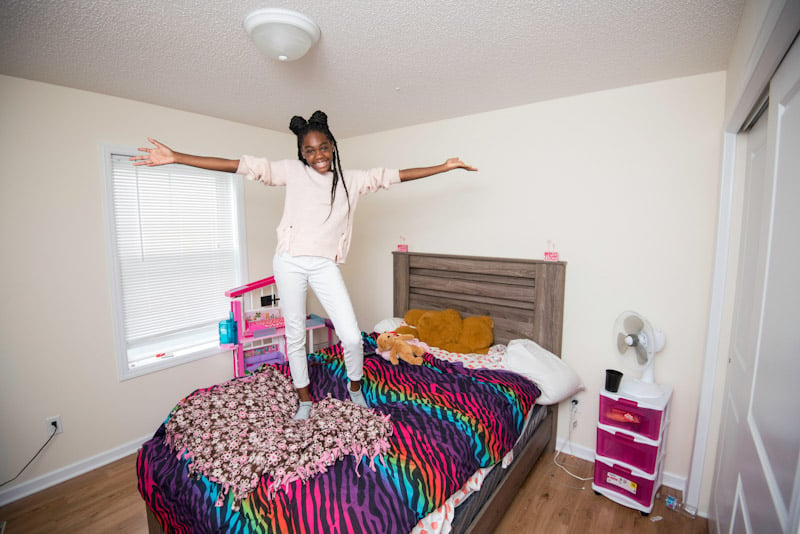 Her daughters finally have rooms of their own.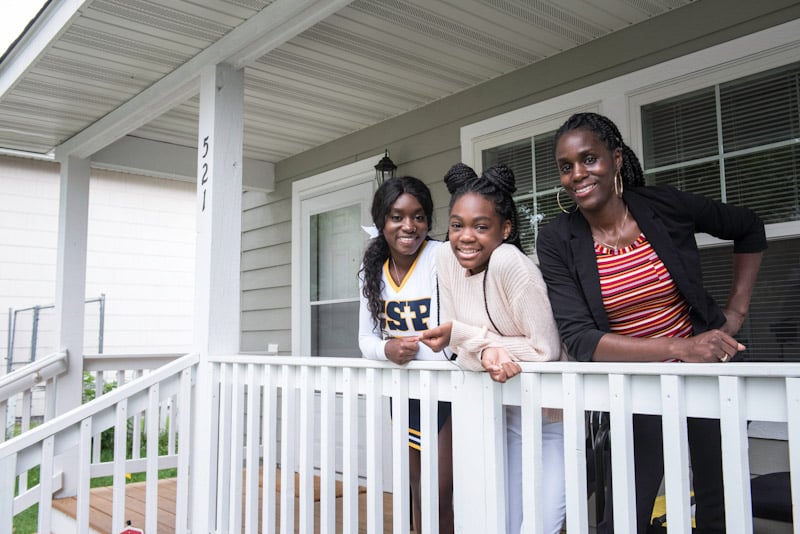 Home is where big dreams come true.
Make a donation now so another local family can build the firm foundation of home.