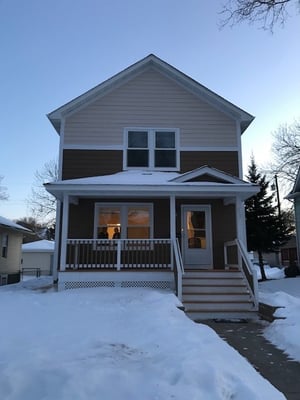 Are you planning to buy your first home in 2020? Congratulations! Homeownership is a goal for many people, and house hunting can be fun and exciting. But, like any other major purchase, it's wise to do some homework before you start shopping. Are sale prices trending up or down? Are most houses selling quickly or staying on the market for a while? The answers may determine where you look for a house, and even what time of year you start shopping.
Understanding a Seller's Market
For the past several years, the Minnesota housing market has favored sellers. Sale prices trended up, and houses tended to be sold in a short period of time. This trend is called a seller's market because more buyers are interested in the same type of houses and sellers benefit from the competition.
A number of factors impact the real estate market, including inventory (the number of houses listed for sale), the number of buyers who are interested, and mortgage interest rates. "I agree with every prediction that 2020 is the best time to buy," says Adade Amenounve, Homeowner Development Coordinator with Twin Cities Habitat for Humanity, "However, there is a limited inventory of houses on the market in Minnesota." This limited inventory of houses is driving the price higher and creating inflation in housing costs.
Experts projected this housing shortage would be over after 2019, but homeowners are opting not to sell due to the strong job market and low mortgage rates in the Twin Cities. "We thought the price of homes would stabilize by now, but it has not happened yet," says Adade. "The overall median home price according to Zillow had increased 8.2% over the past year."
Looking at the Future
So, will 2020 continue to be a seller's market in Minnesota? Most likely, the answer is still yes. However, the low mortgage rates and strong job market will continue to attract those who aren't living in Minnesota.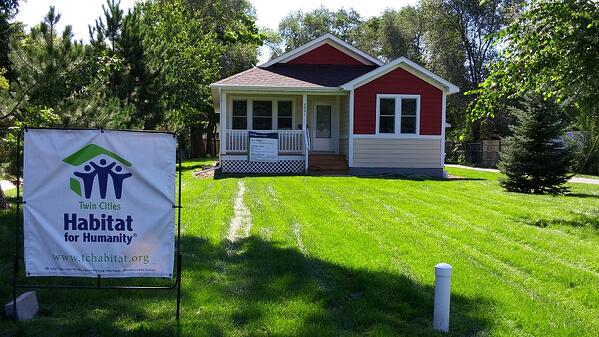 Lawrence Yun, Chief Economist of the National Association of Realtors (NAR), said the following in an article on NAR.com, "The mobility rate has been very low as many have opted to stay put for longer," said Yun. "However, this latest boost – Americans saying now is a good time to move – is good news. With mortgage rates low, the timing is indeed ideal for those who want to enter into homeownership and for those looking to move on to their next home."
Although the seller's market trend may mean it takes a little extra time to find the right home, your patience will pay off. Give yourself some extra time by starting your search earlier, and consider exploring neighborhoods with lower average home values.
That said, the Minnesota housing market is typically slow in the January to March time period due to the cold weather and the holidays. So, if you're shopping now, this may be a good time to grab a house while it's at a lower price point! Keep in mind that winter is typically the best time to buy a house in Minnesota and once it thaws out, the market becomes more competitive for buyers.
The dream of homeownership is achievable, especially for those in the Twin Cities Habitat for Humanity Homeownership Program. No matter if the market favors buyers or sellers, you can reach your goal of owning a home by shopping smart—with patience and persistence.