2020 was challenging, to say the least, and the Twin Cities housing market changed rapidly to keep up. While the world navigates an ever-evolving pandemic, buyers, sellers, and real estate agents are keeping an eye on the housing market day-to-day. We asked Twin Cities REALTOR® Adade Amenounve for his expert opinion on what 2021 has in store for the housing market.
Twin Cities Housing is Still a Seller's Market
The tides of the 2019 low inventory trend didn't shift in 2020: with fewer houses and more buyers on the market, sellers were able to raise prices to get more from each sale. This disparity creates what's known as a "seller's market," where sellers can raise the prices of their houses because there are more interested buyers willing to outbid each other. Housing in the Twin Cities will likely remain a seller's market in 2021.

Adade says the shortage of homes has been an ongoing issue that has only picked up steam during the COVID-19 pandemic. "We can build more houses, but we can't make more land," he says. "The inventory shortage will likely continue and be worse than what we saw in 2020." Even new construction prices are climbing due to the increased price of lumber.
A December report from Minneapolis Area Realtors (MAAR) indicated the median home price in Minneapolis rose 8.9 percent between January and December 2020 to $305,000. Zillow predicts it could jump by another 7.3 percent this year due to ongoing inventory shortages.
"We are finding some urban and suburban fair market values are far outpacing this average," said Chad Bouley, Chief Real Estate Officer at Twin Cities Habitat for Humanity. "For example, a single family home we acquired late last summer in Coon Rapids increased in value over 22% by January. It continues to be challenging."
How Could a Vaccine or the Biden Administration Affect the Twin Cities Housing Market?
If you've watched the news lately, you might be wondering how two particularly headline-dominating developments could affect your home search: the rollout of COVID-19 vaccines and the start of President Joe Biden's administration.
Adade says a vaccine likely won't make big waves on the housing market this year. "It'll likely start having a real impact in 2022," he says, when vaccines are widely available and a majority of the population has received the vaccination. "People will have more confidence in resuming their regular lives, but it's not likely to cause a huge shift in buying or selling behavior in 2021."
Adade also says that Federal Housing Authority (FHA) insured loans, originally created to assist struggling buyers after the Great Depression, could benefit from a revisit.
[READ: Comparing a Habitat Loan to an FHA Loan]
"Now, some sellers look at [FHA loans] unfavorably," Adade says, "but your FHA loan shouldn't be the reason your offer is accepted or declined." With Biden's $640 billion housing plan and campaign promises to end discriminatory housing practices, hopes are high that programs under the new administration will make it easier for Americans to buy their own homes.
What to Keep in Mind When Buying a Twin Cities Home in 2021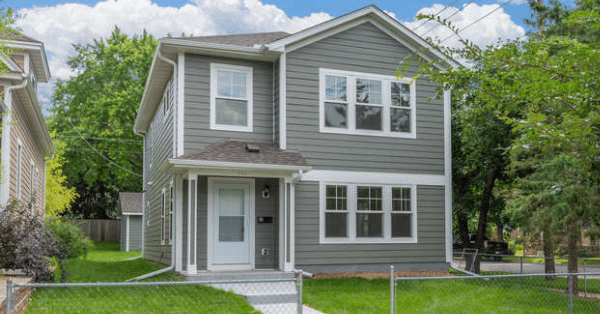 It's too soon to say exactly how long-term buying and selling attitudes have changed because of the coronavirus pandemic. But at least locally, Adade says lockdown and quarantine have made many Twin Cities residents reconsider their living spaces.
"People have been cooped up for a whole year," he says. People living in apartments may start looking for their own spaces, while homeowners may decide to downsize. An increased focus on functional homes means square footage is likely to become a key value point in home pricing over the next few years.
While the whole picture isn't clear, Adade recommends remaining flexible in your home search. Don't focus on just one location; be ready for multiple offers; always get an inspection. At the same time, be ready to make a decision quickly, as it's still a competitive market for buyers. "You'll love more houses than you'll realistically get a chance at," Adade says. "In that way, you also need to be selective, and be ready to be turned down."
A list of things you absolutely need from a new home as well as nice-to-haves can help you settle on your main criteria and get you ready for that quick turn. Get tips on developing your "Needs vs. Wants" list in the Twin Cities Habitat First-Time Homebuyer Video Library here.
The Twin Cities Habitat for Humanity Homeownership Program was created specifically to expand homeownership opportunities for working class families in the Minneapolis/St. Paul metro area. From mortgage options to coaching, education, and homeownership support, the Homeownership Program makes sure everyone has the chance to pursue their dream of owning a home.