We're back again with another AmeriCorps Service week! Typically, AmeriCorps cohorts across the nation gather to serve the community, learn, and fellowship together at a location away from their host site. It's one of the many perks of serving as an AmeriCorps Member. This year, Twin Cities Habitat held their own AmeriCorps Service Week - March 28 through April 1.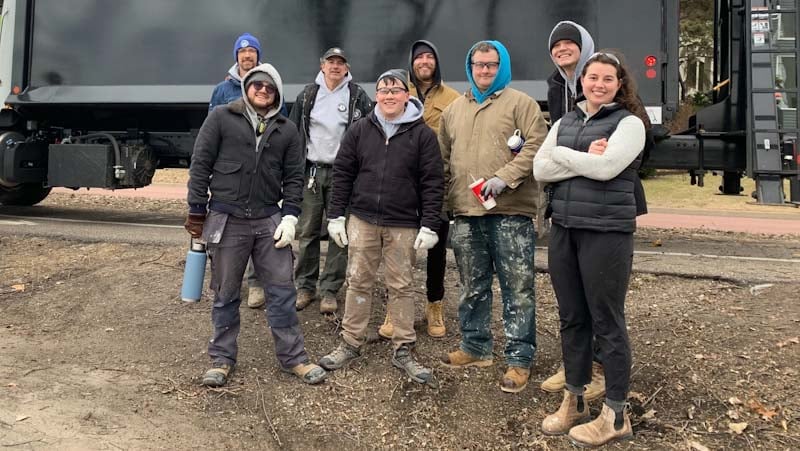 AmeriCorps members at Cedar Lake Park
This is a week full of volunteer opportunities and celebrations for the work this group has accomplished over the last year. AmeriCorps members are a vital part of organizations like Twin Cities Habitat for Humanity. These service members make up a large portion of the workforce on each Habitat New Construction Home build site (and they serve roles in the office, too).
Thus, service week is a time they are able to learn about the various different parts of Twin Cities Habitat such as the Habitat Panel Plant where we pre-build our walls and the Twin Cities Restore Home Improvement Outlets.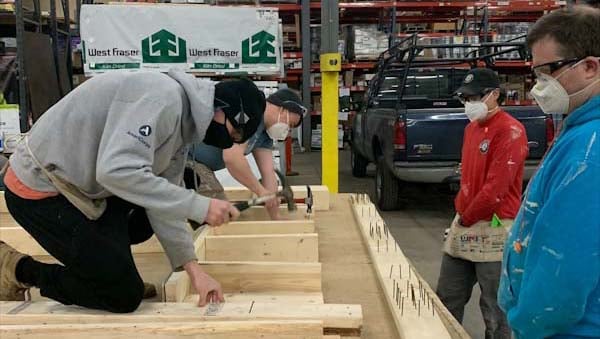 Framing walls and window openings at Habitat Panel Plant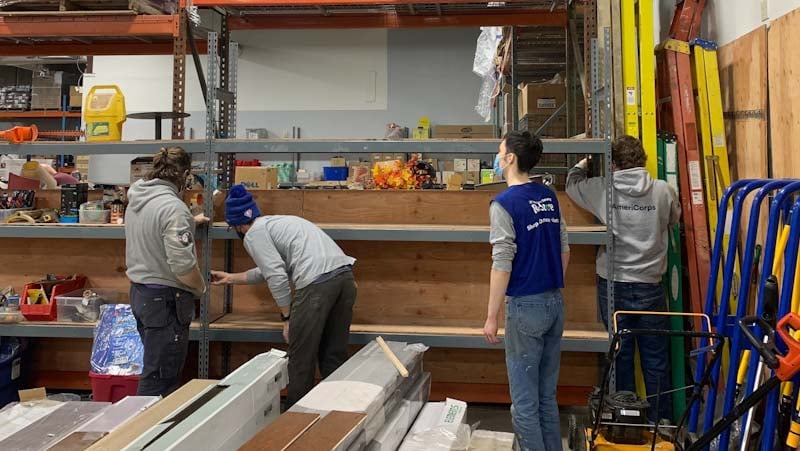 We got to learn how to organize donations at Habitat Restore
This year AmeriCorps members were also given opportunities to serve other organizations.
"Our crew enjoyed working on building renovations at Community Emergency Service; clearing buckthorn at Cedar Lake with the Minneapolis Park and Recreation Board; building, organizing, and pricing items at the New Brighton Restore; field preparation at Frogtown Farm, and much more! If you have a chance, ask one of the Americorps members about their favorite part of service week!"

– Maddie Christy, 2021-22 AmeriCorps Member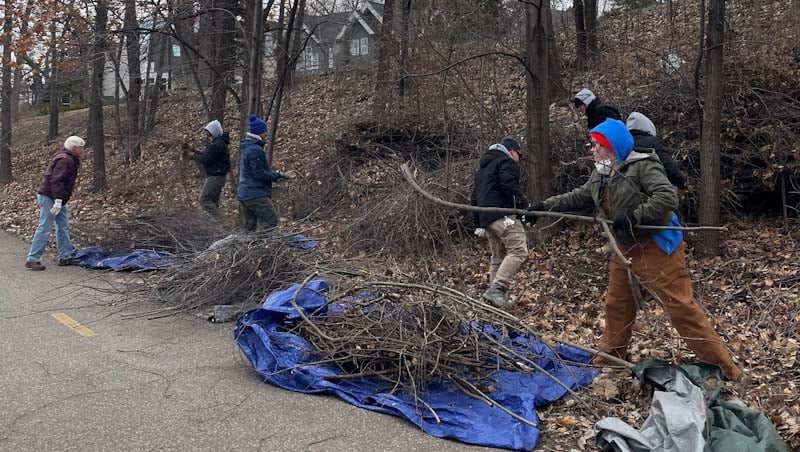 Corps team clearing buckthorn with Minneapolis Parks and Rec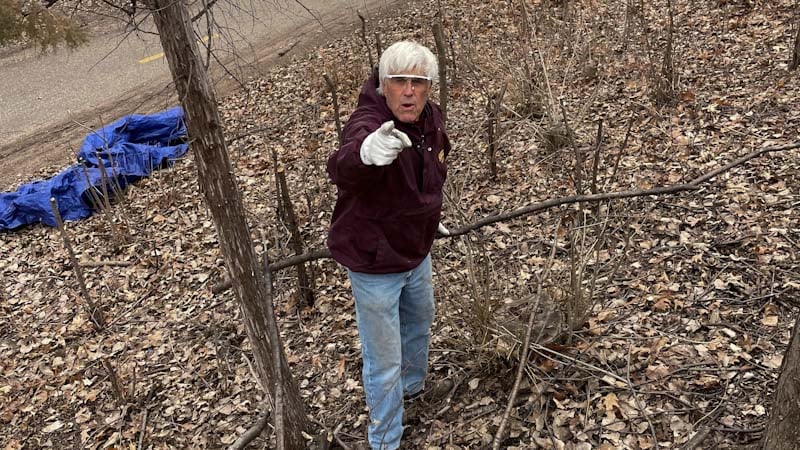 "When the going gets tough, the tough GET GOING" – Volunteer Mark
It has been a wonderful week of laughs, comradery, and service. This group is ready to finish out their terms with as much passion and vigor as they had when they started!