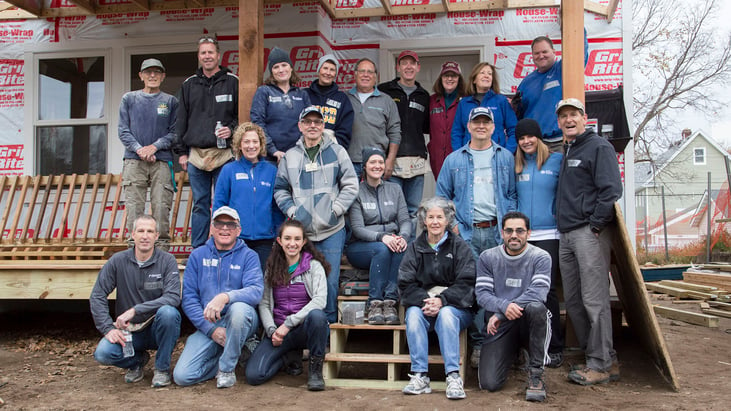 We're excited that seven Minnesota leaders have joined our Twin Cities Habitat for Humanity Board of Directors! At our Annual Meeting and Dinner earlier this week, we welcomed incoming board members, thanked outgoing board members, and celebrated our referral partnerships.
Panel discussion on referral partnerships
During the dinner, our board enjoyed a panel discussion with representatives from four of our referral partners, who shared their wisdom and described their important work in our community.
The panel was moderated by Ann Mulholland, Vice President of Community Impact for The Saint Paul and Minnesota Community Foundations. The panelists were:
Each of the four organizations represented offers financial counseling services to the community. They provide low-income clients with individualized guidance toward their financial goals, which might include homeownership. These organizations know the ins and outs of Habitat's Homeownership Program and let their clients know if buying with Habitat might be a good option for them.
The panelists described their financial empowerment work and shared compelling stories about the impact that financial wellness can have on a family.
For our new board members, the panel discussion was a warm, informative introduction to Habitat and the value of our many partnerships in the community.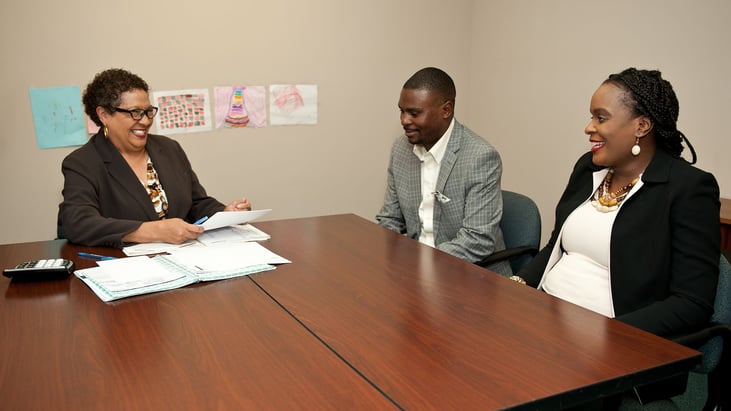 The new board members
Our Board of Directors is composed of 32 leaders from the Twin Cities community. We're a grateful to have these dedicated, generous volunteers guiding our work and helping to carry out our mission.
The newest board members are:
Alicia Belton, Principal Architect, Urban Design Perspectives, Inc.
Skip Durocher, Partner, Dorsey & Whitney, LLP
Andy Kroll, President, Kolpin Outdoors
Doug Power, Vice President of Mergers and Acquisitions, General Mills
Piyumi M. Samaratunga, Partner, Constangy Brooks, Smith and Prophete, LLP
Paul Sween, Managing Partner, Dominium
Kathy Wellington, Community Volunteer
The new members bring expertise from a variety of sectors, as well as a passion for the mission to eliminate poverty housing in the Twin Cities. They join Twin Cities Habitat as we execute our Impact 2020 strategic plan to more than double the Habitat homeownership opportunities in the region. It's an exciting time to be part of Habitat's work, so we're thrilled to engage new board members.
The newly elected Chair is Judy McNamara, Senior Vice President of Global Tax for Ecolab Inc. Judy has been a supporter of Twin Cities Habitat for many years. Of the new leaders joining the board, Judy said, "It's so exciting to welcome this class of board members. They are remarkably talented, and I know they will quickly fall in love with Habitat's mission."