We are very excited to announce two new ways to volunteer with Twin Cities Habitat! One of these roles was developed to assist families that are interested in our programs and services, and the other is part of a pilot program we're launching to support our new Age in Place (AIP) work. Read about these new roles below and be sure to express interest if you're willing to lend a hand!
Program Information Center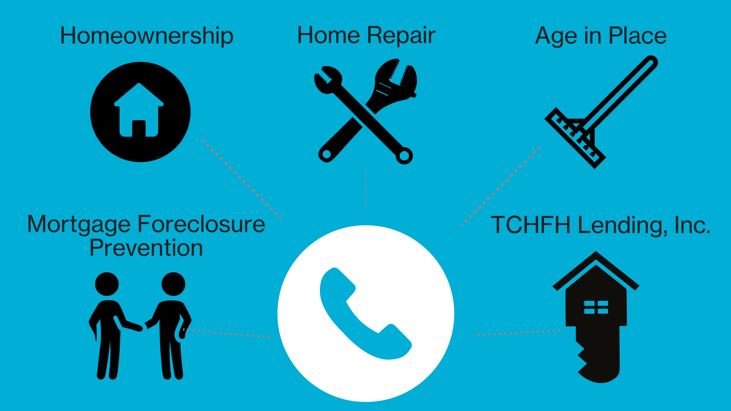 Twin Cities Habitat for Humanity is recruiting for an exciting new volunteer position – Program Information Center Volunteers. These volunteers will support staff in providing accurate and timely information about our programs and services by answering questions and directing phone calls. We need volunteers who are outgoing, customer-service focused, and willing to make a long-term commitment to this position. This is an office-based role, with the opportunity for volunteers to get to know office staff, serve Habitat families directly, and gain a deeper understanding of how our programs and services help us to accomplish our mission.
Time Commitment & Expressing Interest
Program Information Center volunteers will commit to one shift per week on Mondays or Wednesdays from 8:30 a.m. to 12:30 p.m. or 1:30 p.m. to 4:30 p.m. Contact the Volunteer Coordinator at volunteer@tchabitat.org or 612-305-7114.
Age in Place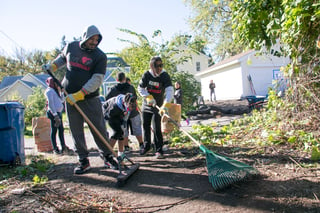 Habitat is partnering with ten Twin Cities seniors for our Age in Place chore services pilot. Our partners are in Minneapolis, Roseville, White Bear Lake, and several other locations throughout the metro area. Over the course of the first three weekends in November, Habitat volunteers will help with important autumn tasks such as weeding, raking and brush removal. We need Volunteer Leads who will work with the client household and AIP staff to create a work plan, and then work on site with a volunteer group, leading them in implementing the work plan.
Expressing Interest
If interested in becoming a Volunteer Lead, contact the Volunteer Coordinator at volunteer@tchabitat.org or 612-305-7114.