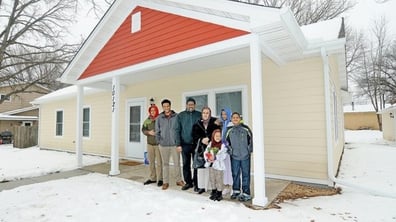 Bare trees, fallen snow, and cold temperatures don't usually make people think of house hunting, but maybe they should! While spring and summer remain the most popular times to buy a home, there are several benefits to searching for and buying a house in winter here in Minnesota.
Less Competition
Have you been on the losing end of a price war with several other buyers? Feel like you can't get out to see a home fast enough before it's sold? Looking for a home during the winter months can help alleviate the headaches caused by high demand. There are fewer homebuyers in the winter for several reasons:
Kids in school: Families with school-aged children tend to wait until after the school year to look for a new home because they don't want their children to transition to a new school mid-year.
Focused on holidays: Many families are too focused on holidays in November and December to house hunt. And after the holidays, they are busy recovering from the seasonal hustle and bustle. Instead, a majority of people wait until spring to start their search.
Labor of moving: Not many people like the idea of moving their belongings from one residence to another in the snow when spring and summer offer warm, sunny weather.
Simply put, there are fewer buyers in winter, and fewer buyers means you have better odds of finding your new home and not as many offers to compete with.
Lower Prices (generally speaking)
Though the winter housing market gets a little busier each year, it's still very much a buyer's market. Historically, once the snow starts falling, housing prices typically decrease. This is due to the anticipation of a "quieter" market during the winter. So, unlike the people who are buying their house in spring or summer and paying over the asking price to beat out the competition, you are more likely to pay the actual asking price or even below it.
More Realtor Attention
If spring and summer are the busiest seasons for homebuyers and sellers, it's also the busiest time for realtors. Working with a realtor in the winter can offer a chance for extended one-on-one time and attention.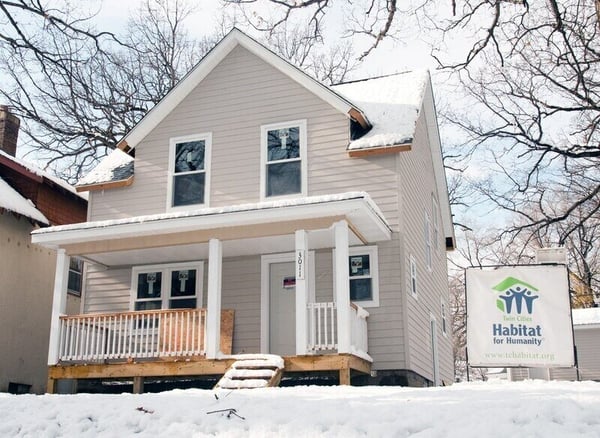 Considerations When House Hunting in the Winter
House hunting in the winter can be very beneficial, but it can also come with challenges. If you plan to continue your home search in the winter, here are some things to consider:
Keep the holidays in mind: It's true that there are fewer people looking to buy houses in the winter, especially around the holidays, but there are also fewer people working or in town. If you're looking to buy a home near the holidays, make sure your realtor, the seller, and the seller's realtor are available. You also need to consider your pre-closing to-do list. Once your offer is accepted, you have 45-60 days to complete those necessary tasks before closing on the house. If those 45-60 days include any winter holidays, you may have a hard time getting an inspection, insurance, cashier's check, etc.
Ask for summer photos: Buying a home in the winter will help you determine if the furnace works, if the roof has ice dams, if the house is well-insulated, and if there are moisture issues. But often times it can be difficult to see certain elements of a home in the winter due to snow or ice coverage (i.e. condition of the house's foundation, roof, lawn, trees, shrubs, exterior HVAC unit). Ask for photos of the house in the summer so you have a better picture of what you're buying.
What are you waiting for? The odds are in your favor! Lace up those winter boots and let the hunt for your perfect home begin.