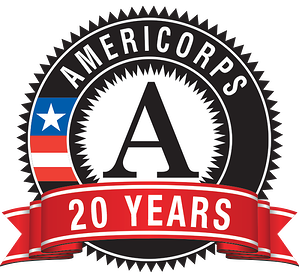 AmeriCorps will celebrate its 20th Anniversary in September, and we here at Twin Cities Habitat for Humanity would like to invite you all to celebrate two decades of life-changing service.
The local 20th Anniversary celebration will take place Friday, Sept. 12, at the Mall of America. Those taking the pledge are invited to join with AmeriCorps members and alumni across the country to recreate the first pledge ceremony from Sept. 12, 1994.
The event is FREE, and everyone is invited to help celebrate, too!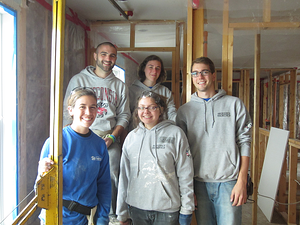 The day will include a nationwide-simulcast from Washington D.C., with potential speakers including President Obama and the First Lady.
There will also be a lunch along with an afternoon service project.
Twin Cities Habitat for Humanity wouldn't be where we are today without the dedication of our long list of current and AmeriCorps alumni.
Simply put, "They help us get things done," said Heather Erickson, our National Service Programs Manager.
"Twin Cities Habitat has engaged AmeriCorps members since the first group was sworn in on Sept. 12, 1994," she said. "For the past 20 years, members have dedicated one or two years of service to recruit, train and supervise volunteers to build and rehab homes across the seven-county Metro area."
The affiliate also partners with Habitat for Humanity of Minnesota to host VISTAs in positions that focused on social media, family partnerships, our Neighborhood Revitalization Initiative and youth engagement.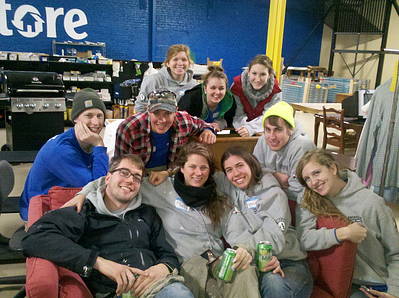 This fall, we will begin the final year of our three-year grant by hosting 25 AmeriCorps members through ServeMN and two VISTAs through Habitat for Humanity of Minnesota's program.
"The responsibilities and projects that AmeriCorps members led have changed over the years," Heather said, "but the majority of the members serving with Twin Cities Habitat are out on construction and A Brush with Kindness sites to ensure that our partner families and community volunteers are safe and productive."
One such AmeriCorps member is Jenna Dewitz, our Volunteer Coordinator. She is the first contact for all of the individual volunteers who want to get involved with Habitat.
She's served here for 11 months.
"My favorite part is interacting with so many people and helping them decide where their skills will best fit in our programs," Jenna said.
"For me personally, I have learned a lot about nonprofit organization structure and volunteer management. I think that this position has also taught me how to work effectively on a team and bounce ideas off of one another. It's definitely a resume booster!" she added.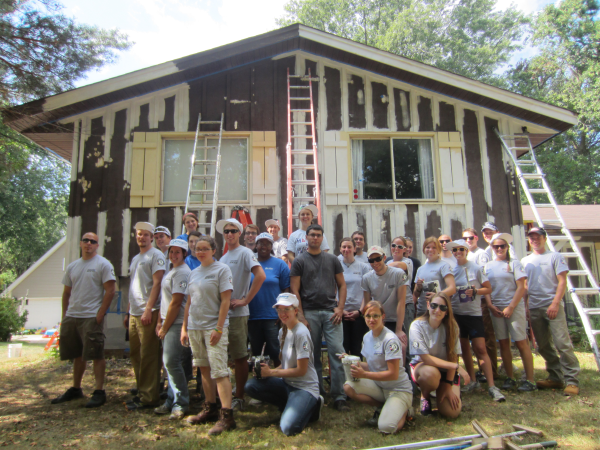 Our AmeriCorps members help us in our efforts to eliminate poverty housing from the Twin Cities and to make decent, affordable shelter for all people a matter of conscience.
Construction and A Brush with Kindness Volunteer Facilitator positions for the next program year (Sept. 2, to Aug. 14, 2015) are still available. Visit our AmeriCorps website to learn more, or email heather.erickson@tchabitat.org for more information.