What is Youth United?
Youth United is a program for youth run by youth and is for youth ages 5-25. It aims to bring together youth interested in volunteering with Twin Cities Habitat for Humanity and helps them gain a better understanding of their communities and poverty housing. Youth United brings youth together from all walks of life to play active roles in their communities. Youth United holds monthly meetings, as well as planning fundraisers and activities. All students are engaged in fund-raising, education, and advocacy activities.
There are 4 goals of Youth United:
Foster teamwork among diverse groups of youth
Educate youth about Habitat's mission through service, advocacy, fundraising, and building
Encourage collaboration among Youth United members, the affiliate, and local community
Develop youth leadership through their actions and initiatives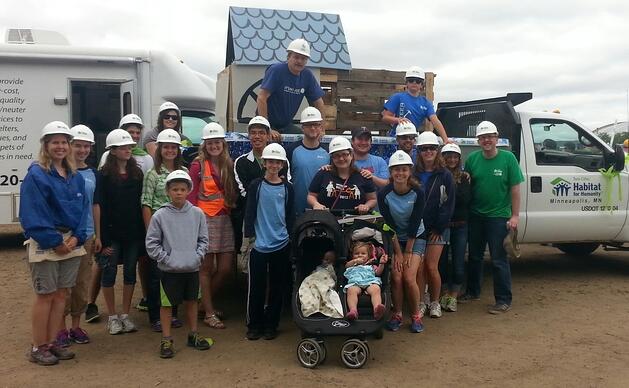 There is always a need for youth volunteers at Habitat for Humanity! Volunteers with Youth United can walk in the State Fair Parade, bake cookies, volunteer at family night at the Children's Museum, participate in the Youth United basketball tournament, and help out at landscape days.
How can you help?