Join our Youth United Steering Committee and represent Twin Cities Habitat at the State Fair Parade on Saturday August 30th! Participants will help decorate the Habitat truck and march through the MN state fairgrounds in the parade for the day.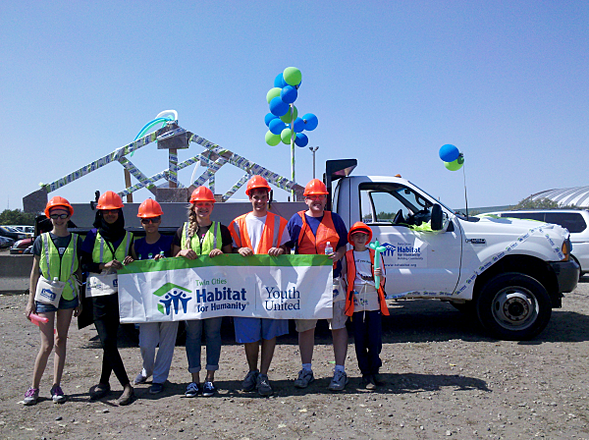 This opportunity is for all youth and families and also anyone who has a passion for working with Twin Cities Habitat for Humanity.
All participants that register will receive free fair admission for the day! Your admission ticket will be handed out at the meeting area at 1pm. The parade starts at 2! You are responsible for your own travel to and from the fair (you will not be allowed to park in the parade lot). The event will be complete once the parade is over (around 4pm).
Any participant who is under the age of 14 must have an adult with them during the parade.
All participants must sign up as there are a limited number of fair admission tickets available.