State Farm is a consistent sponsor of Habitat for Humanity's youth programs, regularly supporting Campus Chapters and engaging youth in disaster rebuilding and recovery efforts. This year, Twin Cities Habitat for Humanity (TCHFH) was awarded a $2,000 matching grant and a $1,000 capacity building grant to expand our youth programs. This enabled TCHFH to engage over 400 youth in Hands-On Building workshops and exceeded the $2,000 fundraising goal by raising $2,830!
Check out some of the youth groups that participated in a Youth Workshop this year: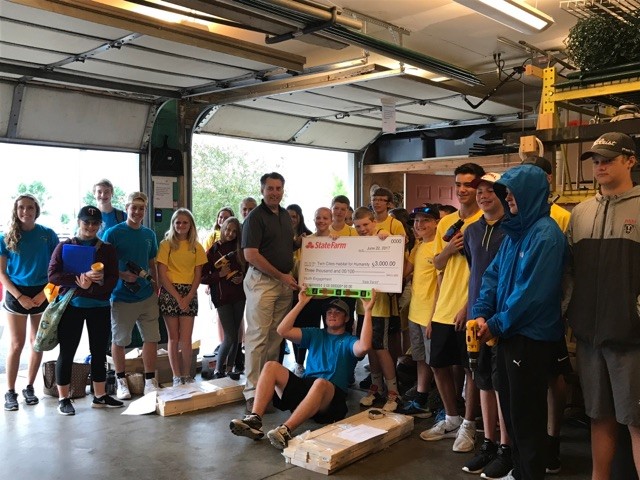 State Farm Agent, Dan Perinovic joined in at a workshop at Lord of Life Church in Maple Grove. The group will build 24 Adirondack Chairs and storage boxes to be donated to Twin Cities ReStores over the summer.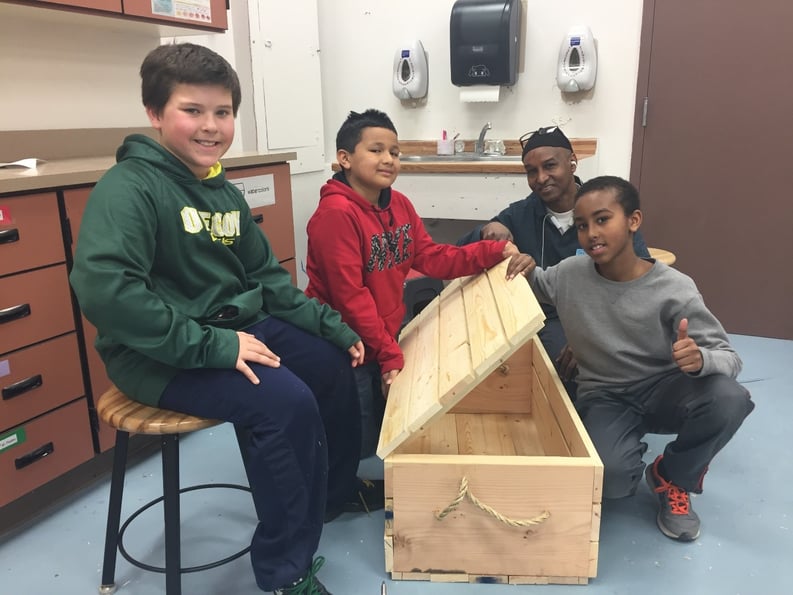 Prior Lake Elementary built 6 wooden storage boxes, one of which will be given to the family purchasing a Habitat home across the street from the school. Read about their fundraising successes here!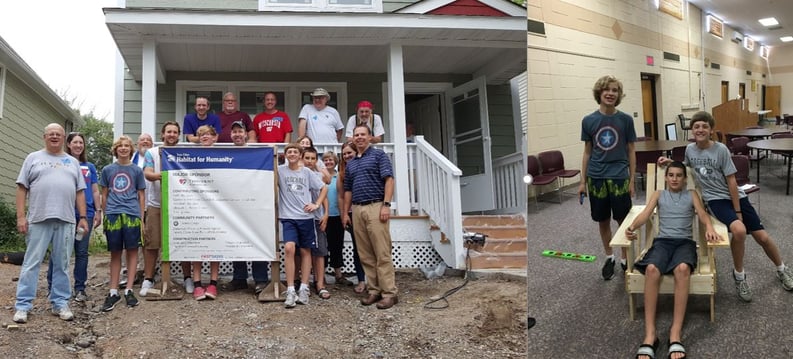 Youth from Gustavus Adolphus' Summer Stretch program built Adirondack Chairs and then joined adult volunteers from the congregation for lunch on a build site. They auctioned off the chairs at a Sunday service to raise money for Twin Cities Habitat.
Youth are so important to TCHFH's mission and we recognize the impact younger people can have on their community – now and in the future. That's why we are so grateful for companies like State Farm that support our youth engagement activities. Thank you!
Interested in learning more about Habitat youth programs? Contact youth@tchabitat.org or visit our website.