Guest blog by Shereese Turner,
Chief Program Officer
I have been extremely fortunate for over the last 20 years to have held many positions in management and senior leadership, with 12 of those years in the for-profit sector, but I am most proud of my current role as Chief Program Officer at Twin Cities Habitat for Humanity.
When I decided to join Twin Cities Habitat for Humanity in May 2018 as the Senior Director of Programs and Services after spending over a decade in workforce development, I wasn't sure what was in store for me.
There comes a time when one is called upon to take on challenges greater than one can ever imagine. Accepting the promotion to Chief Program Officer (CPO) in March 2020 was an affirmation and confirmation that I must be doing something right.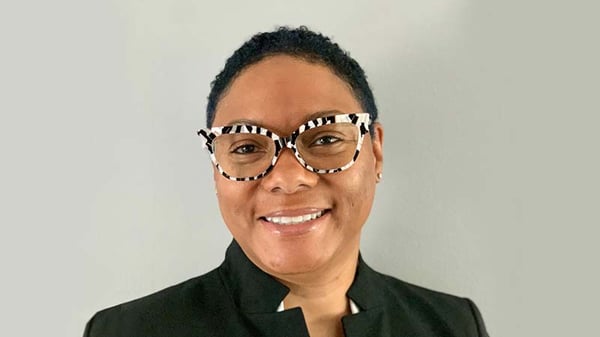 A new role and leading staff in a pandemic was not how I envisioned spending my first 90 days as CPO. I soon realized the work in Programs and Services would be even more important for families who didn't see themselves partnering with Habitat at first, but need encouragement to take a second look since everything around us was changing rapidly. Twin Cities Habitat is positioning ourselves to serve more, not just our traditional Habitat family, and create additional opportunities to expand our reach to potential homeowners!
It was not by chance I fell into a career with Twin Cities Habitat for Humanity, it was my purpose.
My role as Chief Program Officer will allow me to directly address the remediation of problems and barriers affecting communities of color, while maintaining a commitment to improving the overall quality of our service delivery model in communities we serve—specifically communities of color. Most importantly I owe it to myself to always remain authentic and transparent in everything. I see myself in those we serve and I'm reminded to never forget the struggles, what led me there, and what it took to overcome them to achieve homeownership.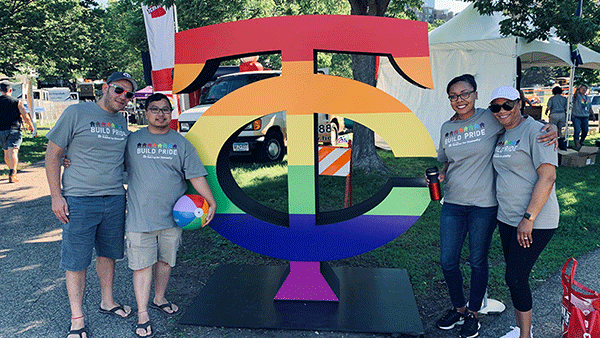 Shereese (far right) representing Habitat at 2019 Pride with fellow co-workers
Providing a vision and authentic leadership in this role will allow me to give a little bit more of myself until my work at Habitat is done. I am committed to dedicating my passion, skills, and abilities in making sure transformations and dreams of homeownership are possible for all no matter the circumstances, for years to come! I am excited about the idea of building bridges, breaking down barriers and reinventing new ways to partner with Twin Cities Habitat for Humanity!