Buying your first home is such a big deal. There are so many emotions when you are handed the keys and your journey as a new homeowner begins. All of us at Twin Cities Habitat for Humanity are incredibly grateful to the homebuyers who partner with us and share that celebratory moment at the closing table.
Twin Cities Habitat has had 58 homebuyers reach their goal of homeownership from July 2020 through April 2021.
Director of Lending Betsy Mills says that this number, although much lower than pre-pandemic, gives her hope. "With the impact of the pandemic being felt disproportionately by low-income individuals, I am encouraged that we have seen so many homebuyers reach this goal despite uncertainty in the job market and a very challenging housing market."
So many times we see homebuyers wanting to work with Habitat so they can give their growing family a safe space to play and more room to focus on studies. We are always thrilled when we get to see those dreams come true!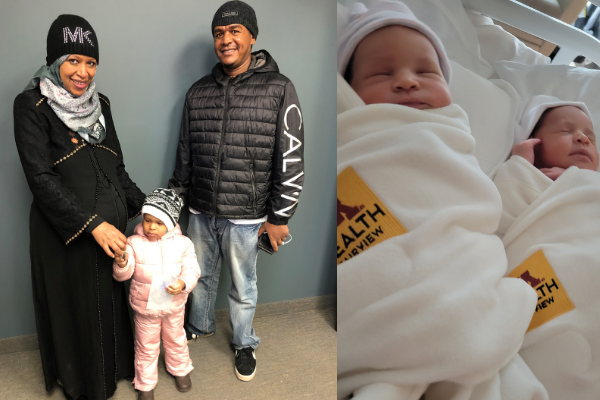 Habitat homebuyers receiving their keys right in time to welcome two sweet additions to the family.
Twin Cities Habitat Loan Officer Maureen Holman has seen many joyous moments throughout the four years she's worked at Twin Cities Habitat. But this past year has been filled with challenges as well. One of them is that most of the Habitat staff have been working remotely.
Maureen was one of the few who still interacted in person with many of our Habitat homebuyers: "Every buyer I work with confirms that buying a home has a lot of anxiety and stress. I let them know that my job is to help alleviate some of that stress by explaining the process, documents, etc."
Maureen says that over this past year, there were many homebuyers that were greatly impacted by COVID-19 due to gaps in employment, layoffs, furloughs, reduced hours, and new jobs.
"I guess a common feeling that I get from buyers is a sense of relief, because the process is over and they're no longer house-hunting or have the anxiety of purchase, and now their family can be settled into a home of their own."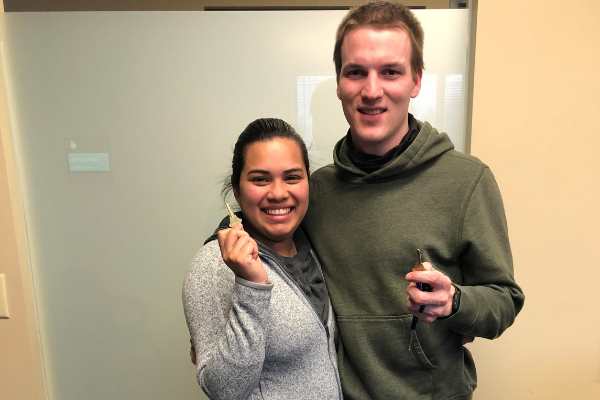 Habitat homeowners celebrating at their closing.
Twin Cities Habitat staff want to continue to share in these happy moments and we know how much work it takes to get to the closing table.
Habitat is here to help aspiring homebuyers reach that dream of homeownership. Join our online information sessions every Wednesday at noon to learn about Habitat's Homeownership Program.
When you join this webinar, you'll learn about:
What it takes to qualify to buy a home or participate in financial coaching
How you can begin your homebuying journey
Where to start if you're not yet eligible for Habitat Homeownership