The path to homeownership is full of obstacles. Twin Cities Habitat for Humanity helps make those obstacles easier to navigate, and TruePath Mortgage is designed to help first-time homebuyers secure a home they love with a mortgage payment they can afford.
TruePath Mortgage through TCHFH Lending, Inc., a wholly-owned subsidiary of Twin Cities Habitat for Humanity, offers homebuying assistance in the Twin Cities metro area. Betsy Mills, Director of Lending at TCHFH Lending, Inc., says that "TruePath Mortgage was designed to address some of the barriers that low- and moderate-income homebuyers face when buying a home." It also helps Realtors introduce more homebuying opportunities to their Twin Cities clients.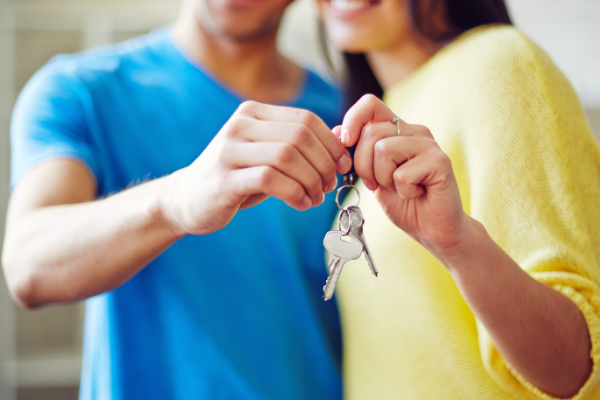 Why TruePath Mortgage?
With low interest rates, down payment assistance, ongoing support, and more, TruePath Mortgage seeks to empower first-time homebuyers. Here are a few defining features of the TruePath Mortgage product through TCHFH Lending, Inc.:
Payments set at 30% of borrower income to be affordable for buyers
No down payment required and down payment assistance available if one is needed to make the purchase affordable
No mortgage insurance
Closing costs assistance and more financial assistance overall
Review the TruePath Mortgage application requirements here to find out if TruePath mortgage is right for you or your client.
Why Now?
Homebuyers have always had to consider availability and affordability during their home search. But in the current Twin Cities housing landscape, with rent prices on the rise, fewer homes on the market, and the coronavirus pandemic likely to affect buyers' and sellers' priorities through 2021, mortgage options need to address the barriers that exist for first-time homebuyers.
"The market for home buying in the Twin Cities is very competitive and isn't slowing down," says Robyn Bipes-Timm, President of TCHFH Lending, Inc. "We designed TruePath Mortgage to help first-time homebuyers get a leg up on the competition. With TruePath, there is a reliable brand behind your pre-approval letter that sellers can trust, and you have a loan you can afford."
[READ: What Do Homebuyers Need to Know About TruePath Mortgage?]
Contrary to popular belief, TruePath Mortgage can be used toward the purchase of any home on the open market – not just homes built by Habitat. That means first-time homebuyers can expand their search to find a home anywhere in the metro area within their budget.
When homebuyers choose the TruePath Mortgage product offered by TCHFH Lending, Inc., they get the trusted support of Twin Cities Habitat for Humanity. Since 1985, more than 1,500 homebuyers have partnered with Twin Cities Habitat to achieve homeownership for the first time.
If you're a first-time homebuyer, consider choosing TruePath Mortgage to unlock your potential to own a home. It's easy to find out if you're eligible, simply click the link below to get started.