Last spring, as the search for Sue Haigh's replacement as CEO of Twin Cities Habitat for Humanity began, a friend reached out to me and asked about my interest in the position. "I love Habitat," I immediately replied. "I've always been interested in housing. But is this the right fit for me?"
I h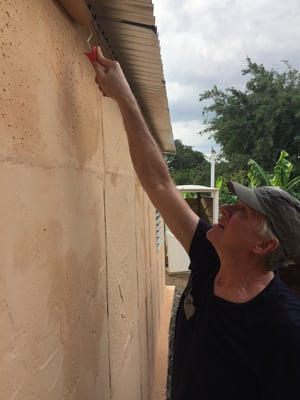 ad only just begun to think about what my next career would look like after 12 years in the Mayor's Office in Saint Paul. My wife, Connie, and I spent a lot of time chatting about what made sense. I recalled the advice I had been given by a mayor of another Midwest town long ago: "enjoy your time being mayor. But when you're done, leave town." For this mayor, it felt important to make a clean break from years of leading a City and the only way to truly stop "being" mayor.
But Connie and I love the Twin Cities. We were both raised here, albeit on opposite sides of the river. We raised our children here and hope that we will see grandchildren raised here as well. Yes, New York held a magic appeal for us. My oft stated goal of being a fishing guide on Wyoming's Snake River was a cool thing to dream about. But the reality was this is our home. So even though we considered other possibilities, it was hard to imagine actually packing up and leaving.
But, last spring, when my friend reached out to me about Twin Cities Habitat, she made a compelling case for me to apply. First, it was a mission—providing decent, safe, affordable housing to families—that I was passionate about. Second, it is an incredible organization with an incomparable positive brand. Third, and the thing that truly captured my attention, Habitat is connected to a global mission to help families across the world live in dignity. Boom! She had me.
So it was with great excitement that Connie and I prepared for our first Global Village trip to the Dominican Republic this February. I've loved being part of Habitat's work in the Twin Cities, but I was ready to see it in a global context.
It is easy to believe that it was the prospect of warm weather that excited me the most. But, I love winter! At least that was my thought before record-setting snowfall for February and record cold to start March.
We did not know what to expect exactly. We had met with others that had gone on overseas builds. I have seen first-hand the poverty we experience in this region. But I had never seen the poverty of a developing country up close. I had never been to Dominican Republic and had only gone to places like it as a tourist in search of a nice beach and warm ocean water.
Others that joined Connie and me on the trip have provided a good account of day-to-day activity. There was one heck of a lot of concrete poured. I thought shoveling eight inches of snow was tiring. Spending a day shoveling rocks and sand into a mixer puts any snowfall to shame. (My perhaps inflated estimate was that I lifted 5,000 pounds of rock on our first day alone.) But, while the memories of the work itself will last a lifetime, even more enduring is the feeling of satisfaction that came over me recognizing that the work we did made such a tangible difference for the families we worked with.
One day, after pouring a large concrete slab to form the base of a new home, the woman who would occupy the house brought us into the dilapidated shed where she had been raising her young children. She showed us the holes in the wall. She explained how every time it rained, the house would flood with no place for the family to escape.
Tears came to her eyes as she spoke of the hope that filled her at the prospect of a house that didn't leak and that would provide comfort and safety for her children. Looking around the room, I noticed I wasn't the only one shedding a tear with the homeowner.

The new foundation, on the left, sits right next to the family's dilapidated shed.
Many of us have experienced the joy, the team building, the satisfaction that comes with working on a home in the Twin Cities. That will always be the core of our work. But the joy that comes from working with a family, in another country, another culture, another language, cannot be matched.
This is a great big planet we share with so many. Too infrequently we get to meet fellow travelers whose journey is so different than ours. Habitat for Humanity allows us to make deep, meaningful connections with others. We learn from one another, expand our understanding of the world, and, along the way, help create healthy and stable homes.