Guest Blog by Tom Goodoien
Global Village and JCRC volunteer
Buenas noches to the Habitat for Humanity Global Village volunteers!
My passion story advice for today and more:
Find a passion that gives your life meaningful purpose…I found it in Habitat for Humanity, an ecumenical movement. A collaborative effort of varied (sometimes ungovernable) volunteers who are habitually, deliberately, regularly kind and generous and want to give back from the abundance they have been given. And serve humanity in a bigger way. 'Good God I am the luckiest person in the world.'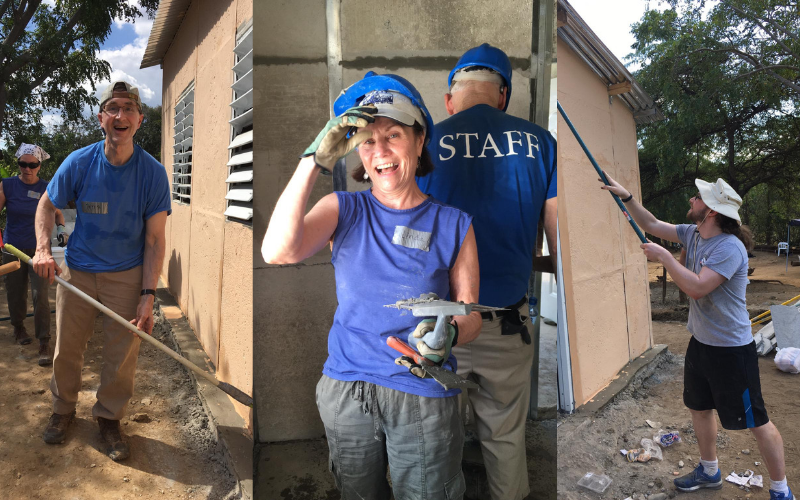 To live and serve for others empowers and assists each and every one of us for the journey ahead, and for those less fortunate than ourselves…good is the truth of it and that is what matters.
So look for the good in people wherever you can find it.
Love all love, hate all hate.
God is good even when life is not.
What I appreciate about Twin Cities Habitat: I work with the homeowner, or on A Brush with Kindness, and at the end of the day, the site supervisor thanks me for volunteering.
I also appreciate all the gifts I have been blessed with, more than I deserve…it has been a chaotic year for me with the death of my daughter from incurable cancer and heart failure of my brother. A heart-breaking tragedy. It's just not the natural order of the universe that children die before parents.
So Anne (Team Leader), how am I doing on the humble meter so far? To our host Anne Thul, named after the planet, thank you very much for your leadership.
Tom G -JCRC regular crew