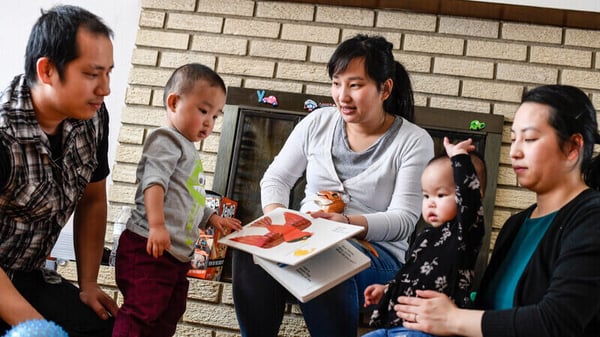 Credit is one of the most important elements of your financial well-being. It can make all the difference for your life goals, like getting a new car, buying a new house, and starting a business. Maintaining a good credit score (or bringing it back up) can open up a lot of opportunities you typically can't afford without credit.
First-time homebuyers should be well-versed in their credit score and credit report – everything from the basics like what it is and how it's used to tips on how to improve it to get better mortgage rates. Read on for a full rundown of everything you need to know.
During the COVID-19 coronavirus pandemic (and the economic downturn it's caused), many credit holders are justifiably worried about their credit. We're here to answer your questions about how COVID-19 impacts your credit score – and how to control your credit score in the meantime.
How can COVID-19 affect your credit score?
The first and most obvious way the coronavirus pandemic can impact your credit score is by taking away your source of income. Because people can't visit businesses or go to work as they normally would, businesses aren't earning enough and people are losing their jobs – and their income. That limits their ability to pay off their loans, mortgages, and credit card bills, which has a direct correlation to the health of their credit scores.
If you're struggling to keep up with credit payments like loans and your mortgage during the COVID-19 crisis, use these tips to stay ahead and reduce its effect on your credit score.
Keep usage low. Every expense matters. Look at your budget and make adjustments to trim some of the usual expenses from your monthly bill.
Pay on time and make the minimum payment if you have to. If it's not possible to make the full monthly payment during COVID-19, make the minimum payment to avoid further impact to your credit score. Consistency is key – so be sure to pay on time, no matter how much you're able to pay.
Keep an eye on your credit reports. Visit AnnualCreditReport.com to track your credit history as it develops. During the COVID-19 pandemic, the three main reporting bureaus are offering free weekly online credit reports through April 2021, and you can do it all on that website.
Seek help from your lender. Credit lenders sometimes offer assistance, like deferred payments and reduced interest rates, for borrowers during times of widespread financial turmoil. You may even want to include a 100-word consumer statement to your credit report explaining the situation you're in, which will be seen whenever a lender or creditor accesses your report. But don't count on these – your lender is under no obligation to help you, and any changes made may still be reflected on your credit report.
Understanding the Basics of Your Credit Score
Simply, your credit score is based on what you borrow from lenders and how quickly you're able to pay it back. When you borrow money from a creditor, you enter an agreement to pay that money back within a certain time frame.
Each loan and loan payment is tracked in something called your credit report, which is a log of how much you borrowed and how quickly you pay it back. Lenders use a number called a credit score as shorthand for how "good" you are at paying back your loans. Most people's credit scores fall between 600 and 750 – and the higher, the better. Quick, sizable, and consistent loan payments are the primary factors used to determine your credit score.
Why Do You Need a Credit Score to Buy Your First Home?
Because homes cost more than most people have saved, creditors offer a home loan, or a mortgage, to people looking to buy a home, and your credit score can make a huge difference. Different mortgage providers have different criteria for deciding whether or not to grant a mortgage to a first-time homebuyer, but most require the following:
Stable employment
Some money in savings
Low debt payments
A good credit score
Like all creditors, mortgage lenders want proof that you're responsible with money you've been loaned. They want to see a track record of frequent and consistent payment on other loans, reasonable credit utilization, and a good reason to believe you'll be able to keep paying until the mortgage is paid off.
Consistent payment (along with other tips like keeping your credit utilization low, reducing debt, and limiting lines of credit) is key to achieving and maintaining a good credit score. The higher your credit score, the more likely you are to be awarded a mortgage – and you'll receive a better interest rate on that mortgage, too.
Tips to Improve Your Credit Score Before Buying Your First Home
If you fall into the low credit score category, you may be considered a "higher risk" borrower to some lenders – it's seen as a sign that you might not be able to pay back a loan on time. The good news is that even if your credit score is low, you have the power to change and improve your credit score over time with these proactive tips:
Call out errors in your credit report. Mistakes happen, even in credit reporting, and they can drag down your credit score. If you notice something wrong when you're checking your credit report, like a missed payment you know you made or a line of credit you didn't open, write a letter and make a phone call to the lender to straighten it out. It may take some time, but it's worth it to get a clear picture of your true credit score.
Reduce debt and eliminate balances. It's better to have a high balance on one card than smaller balances across multiple cards. Lenders call them "nuisance balances" and they'll impact your credit score more than a high balance on one card. If you have low balances on multiple cards, pay them off and stick to just one or two credit cards as needed.
Don't spend more than 30 percent of your credit limit. Your credit utilization ratio is the amount of credit you're using compared to how much you could be using, and it's good to keep it under 30 percent. For example, if your credit card has a $1,000 limit, don't spend more than $300 of it at a time. Even if you pay your bills in full and on time, using more than 30 percent of your credit limit will impact your score.
Don't abuse your credit cards. At the same time, a zero percent credit utilization ratio (for example, not using your credit card to make purchases) can backfire, too. In fact, one study found that people with a zero percent ratio had lower credit scores than those who used between one percent and twenty percent of their available credit. Use your credit cards responsibly. Don't charge more than you can afford to repay and don't let balances accrue. But do use your credit cards because they can improve your credit score.
Pay early and pay often. Paying bills on time is a guaranteed way to protect your credit score. Develop a rock-solid way to keep track of how much is due and when, like by setting a reminder on your phone or marking your calendar. Slowly but surely, your credit score should reflect your efforts and increase.
Don't apply for new credit. Credit reporting agencies see every card you open up and every loan you take out. Having too many open lines of credit, especially if you don't develop a plan to pay down all your balances on time, reflects negatively on your credit report and will impact your score.
How to Check Your Credit Score and Credit Report for Free
You shouldn't fly blind when it comes to knowing your credit score. The three credit reporting agencies, or credit bureaus (Equifax, Experian, and TransUnion), let you check your credit report for free once every 12 months.
You can stagger your reports, too, so you get three credit reports every year. (All three bureaus should have the same information, so the order doesn't matter.) For example, you can:
Check your credit report with Equifax in January
Then check with Experian in April
Then check with TransUnion in August
Then repeat the process the following January. Even if you don't have a big purchase like a home to plan for, it's a great idea to dig into your credit report often. It gives you much more insight into how your loans, spending, and payments impact your credit than your credit score can.
Here are some free credit reporting services online, by phone, or by mail:
Still have questions about your credit score? Twin Cities Habitat can help.
It's natural to have questions about your credit score and how it will impact your ability to buy your first home. Don't hesitate to bring your questions to Twin Cities Habitat for Humanity's Homeownership team or the loan officers at TCHFH Lending, Inc. We both have the same goal – to help you buy a home! We'll help you develop a step-by-step plan to improve your score, as well as assist you through some of the other important steps in the home buying process.