Guest Blog by Annika Anfinrud,
Global Village Volunteer
Day 4, our last full day at the work site, we started the day by hauling more bricks from the alley. This week, our team hauled 12 tons of brick for the construction of these seven homes. After all the brick was stacked on site, we continued to build walls. By the end of the day you could clearly see the layout of each home.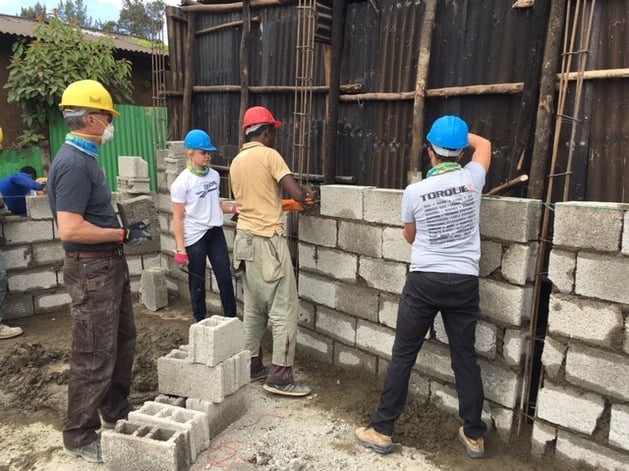 Today, we also got to meet some of the people who will be living in the houses we are building. We were able to ask them questions and one that stuck out to me was that two of the ladies have been living in the same spot for 50 years. The rest of the family members present had been born and raised in the slum.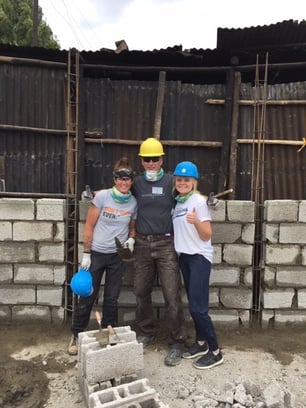 The kids are fun to see. We see them coming back from school and some of the younger ones show up as we are building. They are happy kids and curious and many seem to speak good English.
Our team has been super fun! We work hard and work together, which is important. It has been fun getting to know everyone and learn from everyone.
Coming into the trip as a 16-year-old, it has been really eye-opening. It's hard to see people living in these conditions. It's also hard to understand that more people in this world live in conditions closer to this, than live the way I've known. It makes me way more grateful for the life I have.