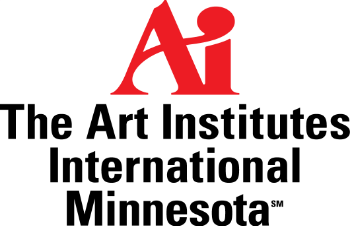 In a challenge that resembles something out of the hit show Project Runway, Twin Cities Habitat is partnering with students from The Arts Institute International Minnesota (Aii) to create unique fashion designs inspired by this year's Hard Hat & Black Tie Gala theme.
Students from the Interior Design, Fashion and Retail Management, and Fashion Design programs at the Institute will be working either individually or in teams to create looks for this year's event. Each of the eight teams was given a $50 gift card to Menard's, plus materials from Habitat to use in their design, and they will have just two short weeks to "make it work", and finish the project. The final designs will be displayed on mannequins that will adorn the hallway at the St. Paul RiverCentre during the gala.
"This is a great project in so many ways," said Sandy Swan, Program Coordinator for School of Fashion. "It's a fun way for them to give back to the local community by partnering with Habitat, and it's also a wonderful opportunity for our students to work together across programs."
"It's been great to work in partnership with Aii for this event and to see the students' enthusiasm for the design challenge," said Megan Mattson, Events Program Manager at Twin Cities Habitat. " I can't wait to see what they come up with based on our gala theme given the materials they have to work with!"
The students began their work last week, and must have their looks completed by Friday, April 8. During the gala on April 9, guests will have the opportunity to vote on their favorite designs and the winning team will receive bragging rights, as well as an $100 Target gift card.
For those that cannot attend this year's gala, we will be sharing the final designs on our Facebook page!
*Photos and logo used with permission, courtesy of The Arts Institute International Minnesota.