Guest Blog by Riley Moynihan
Twin Cities Habitat Staff Member
On Saturday, August 30th, the Habitat Young Professionals Network hosted the 2nd Annual Raise a Glass for Tomorrow fundraiser. Held at Target Field, close to 200 guests attended the event, which raised over $16,000 for Twin Cities Habitat for Humanity. Raise a Glass for Tomorrow featured a silent auction, photo booth, music, games, drinks and hors d'oeuvres, and a wine pull.
"I heard about Raise a Glass for Tomorrow from a friend who invited me along," said Chelsea Case, a local young professional. "I thought Target Field was a creative and exciting venue for the event that was very much unique to the Twin Cities. I would definitely recommend the event and HYPN to others. It was a fun and professional way to support an organization with a good cause and the network is great benefit to utilize."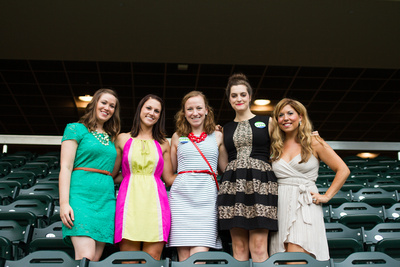 Established in 2009, the Twin Cities Habitat for Humanity Young Professionals Network (HYPN) is a group of individuals in their early 20s to early 40s seeking to build a Twin Cities where everyone has a safe, affordable place to call home while also providing exceptional networking opportunities for future leaders.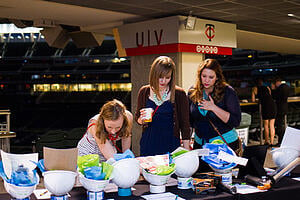 In addition to events like Raise a Glass for Tomorrow, HYPN offers a number of smaller social/networking meet-ups throughout the year. What really distinguishes HYPN from other young professionals groups, though, is the commitment and access to volunteering. Every year, HYPN hosts over 20 Habitat build days on sites across the Twin Cities metro. These days are an opportunity for young professionals to give back, get their hands dirty and also make meaningful connections.
We hope you'll join us for the 3rd Annual Raise a Glass for Tomorrow coming up in Summer 2015. More information to come. In the meantime, keep tabs on us by:
• Signing up for a HYPN Build day
• Joining our Email list
• Following us on Facebook
Photos by Chris McDuffie.