Guest Post by Sabrina Fay
Thrivent Financial Representative Ambassador, Thrivent Builds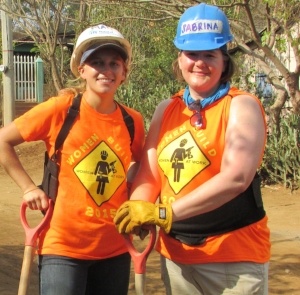 What would inspire a woman working a sedentary job to train for a 500-mile bike ride around Northern Minnesota? For that answer, you'll need to learn a little more about me. While I could start with describing how I became passionate about affordable housing, this bike ride really began while I was in college. I anxiously sat in an Environmental Science undergraduate classroom. I had just returned from a nine month student internship with the Naval Research Laboratory. I was in the best physical shape of my life.
I was eager to finish my degree and return to a career that could culminate in the honor of serving the United States as an ambassador. After two serious relationships, I was done with dating so I was determined to stay single, travel the world, and during vacations, spoil my future nieces and nephews (I was 1 of 8 growing up and my siblings are all boys).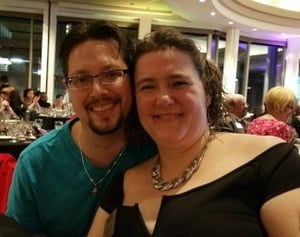 I met my husband in that environmental history course nearly 19 years ago. He strolled into class with his loaded backpack, white tank top, and hat turned backwards. We didn't immediately connect, but eventually, an extra credit lecture led to study sessions, which led to college volleyball games together. I learned that Dustin was an avid cyclist who rode his bike everywhere. Thanks to my internship without a car, I was an able and confident cyclist as well, and many of the early dates between Dustin and I involved riding our bikes to the beach, to the movies, or just around town.
As poor college students, we navigated exams, multiple part-time jobs, credit card debt and student loans. Eventually, like many newlyweds, we struggled with financial baggage inherited from our childhood and soaked in from our consumer-driven culture.
Thankfully, we worked with a financial advisor willing to serve as part mentor, part counselor as we raised our financial literacy, planned for a stable financial future, and developed agreement around stewardship and generosity. We developed a written plan that has allowed, and continues to allow, us to follow God's call. About five years ago, our journey led us from Florida to Minnesota, but not before we rode our matching yellow road bikes in a benefit for our daughters' school – Space Coast Early Intervention Center.
Fast forward a few years, I am now serving as a Lead Financial Consultant at Thrivent Financial, helping families make wise financial decisions so that they can be generous in their communities and around the world. I also recruit talented men and women who have a passion for ministering through financial guidance.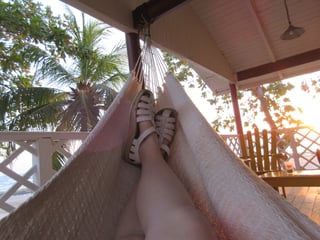 Today, I relax in a hammock in Nicaragua reflecting on this last week spent serving as a representative ambassador for Thrivent Financial. It is through a strong partnership that Habitat for Humanity and Thrivent are able to work with families with limited resources in the construction, rehabilitation, or repair of affordable housing in communities across the United States and abroad.
During our service this week, we have built "seed homes" and assisted on two additional homes. This morning, we poured the floors for the seed homes, and then participated in dedication ceremonies. My eyes filled with tears many times as I thanked the partner families while missing my two daughters and husband back home. It is my honor to literally serve as an ambassador here in Nicaragua, as well as at local Habitat builds in the Twin Cities.
But how does being an ambassador lead to the Habitat 500?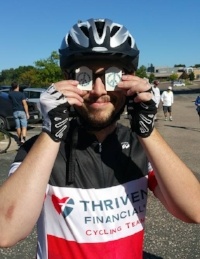 Well, my best friend who I met in college and have two beautiful girls with, married me 15 years ago on November 3rd. To honor our relationship, we are dusting off those yellow road bikes and training for the Habitat 500. It is our goal to get into better shape for our future, while raising $3,000 to improve the future of families who partner with Twin Cities Habitat for Humanity.
If you'd like to learn more about the Habitat 500, Thrivent membership benefits, or a career with my team, you can reach me at Sabrina.fay@thrivent.com or 651-317-9705. If you want to celebrate our anniversary with us, we hope you'll follow our Habitat 500 Facebook event at http://tinyurl.com/ride4love. We'll post updates about our training progress, fundraising efforts, and pictures from our journey. Last year, riders of the Habitat 500 raised over $350,000 dollars for affordable housing in Minnesota, across the United States, and around the world!