It's been a busy few weeks at the Twin Cities Habitat for Humanity ReStore. It started with being closed for a week to do a remodel. That was followed by intense preparations and staffing a large booth at the Minneapolis Home and Garden Show. And it all culminated last Saturday, March 7th, in a Grand Reopening Celebration. Whew! All three events were hugely successful!
So why did we go to all that trouble? We did them all for you, our loyal, and potential customers!
We remodeled because we wanted to create a better experience for everyone who comes to the store. From the moment you walk in you will see the difference. The layout is beautiful and more enjoyable to walk through. We worked hard to simplify everything so it would be easier for you to find exactly what you need. We also laid things out to make the donation process be a smoother, more enjoyable process as well.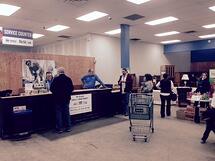 We did the Home and Garden Show because we wanted to introduce more people to the bargains they can find everyday at the ReStore. In the process, we connected with two-dozen new builders who promised to donate unneeded materials, cabinets and supplies to the ReStore. That means a broader supply of fresh inventory arriving daily and more reasons for you to stop in frequently.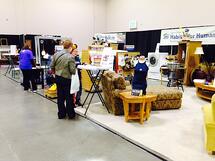 And the Celebration? Well, we always look for reasons to celebrate our customers and donors. We may not have giveaways and cake everyday, but we'll always have great buys, helpful service, and friendly smiles.
If you haven't had a chance to see our new layout, make sure you stop in soon. If you have already seen the new layout, stop in anyway, we're always glad to see you and the way we are growing; you'll find new stuff to explore every single day.