The pandemic reminded us all of the importance of home. It's where we spent all our time and the one place where we could feel safe. But keeping up with housing payments was a challenge for many Minnesotans who lost jobs or income.
In response, the State of Minnesota launched the Coronavirus Housing Assistance Program (CHAP) to provide up to $100 million in housing assistance payments for renters and homeowners struggling to make ends meet. The program was designed to help prevent eviction, prevent homelessness, and maintain housing stability for eligible renters and homeowners.
Twin Cities Habitat for Humanity was one of 50 agencies that helped manage applications for families seeking these housing assistance payments. Our staff and a few volunteers worked together to review applications from individuals and families, verify eligibility, and process payments for eligible expenses on behalf of households.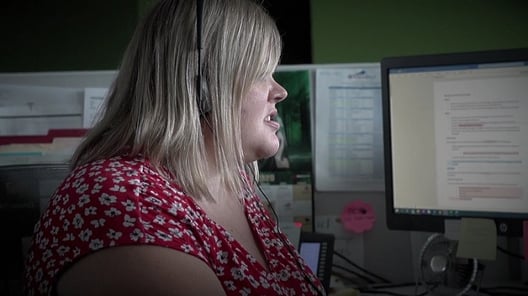 Bethany Nagan, Mortgage Portfolio Manager, supporting homeowners over the phone near the start of the pandemic.
"Without the support of volunteers and our dedicated staff, there was no way we could've pulled off serving over 700 homeowners. I'm still in awe at how everyone stepped up!" shared Shereese Turner, Chief Program Officer. "It was a heavy lift, and I couldn't ask for a better group of people to have shared space to get the job done. So many homeowners circled back to simply say thank you and how much they appreciated the support. Affirming, a job well done!"
Our team focused on assisting homeowners who live in the seven-county metro area, including some Twin Cities Habitat homeowners. More than 700 homeowners reached out to us for assistance and 440 completed applications. Nearly 350 households received assistance payments, including 90 Habitat homeowners. In all, $803,402.60 in assistance payments flowed from the state directly to clients supported by Twin Cities Habitat for Humanity. Tens of millions more made it to renters and homeowners through other CHAP support agencies.
"These payments were invaluable to those struggling with COVID-19 hardships," added Betsy Mills, Lending Operations Director. "This assistance meant homeowners had one less thing to worry about as they searched for new employment or cared for a sick family member. It gave clients peace of mind knowing that their housing was not in jeopardy."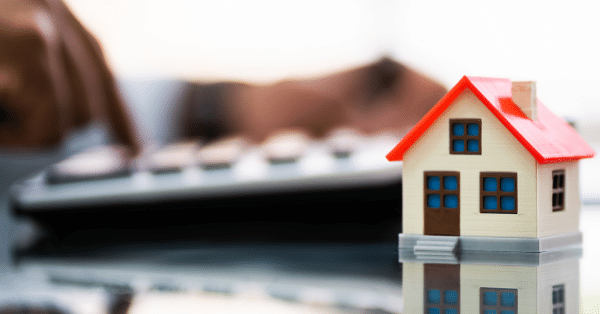 Habitat's Mortgage Flexibility
Beyond processing state housing assistance payments, Twin Cities Habitat for Humanity has been committed to supporting Habitat homeowners through the pandemic.
Thanks to an outpouring of support from the community for our At Home Fund, we've been able to extend mortgage payment flexibility to more than 100 Habitat homeowners since April 2020.
Homeowners who've experienced financial hardship can reach out to us and simply pause their mortgage payments for a few months. It's a simple tool that brings a ton of relief during a difficult time.
Read more here about Habitat's proactive approach to mortgage flexibility during COVID-19.
If you are a Habitat homeowner and you're experiencing financial hardship, please visit the Habitat Homeowner Resources webpage.
If you are a non-Habitat homeowner facing possible foreclosure, please visit our Mortgage Foreclosure Prevention webpage. Habitat provides free counseling, advocacy, and resources to homeowners behind on mortgage payments or property taxes.