Many Habitat homeowners have been working the front lines of this pandemic. They are healthcare workers, janitors, delivery drivers, and teachers. Other homeowners have been facing lost incomes due to COVID restrictions and safety concerns in restaurants, retail, and ride sharing.
No matter the circumstances, Twin Cities Habitat for Humanity is committed to our clients' success. So when the pandemic began, we immediately introduced additional mortgage flexibility for Habitat homeowners facing financial hardship.
Thanks to an outpouring of support from the community for our At Home Fund, we've been able to extend mortgage payment flexibility to more than 100 Habitat homeowners since April 2020.
And every step of the way, we prioritize homeowners' stability. I recently talked with my colleague, Betsy Mills, to learn more about how Habitat has taken a proactive approach to protecting homeowners during COVID-19. Betsy is the Director of Lending for TCHFH Lending, Inc., the wholly-owned mortgage subsidiary of Twin Cities Habitat for Humanity. Read on to see what I learned from Betsy.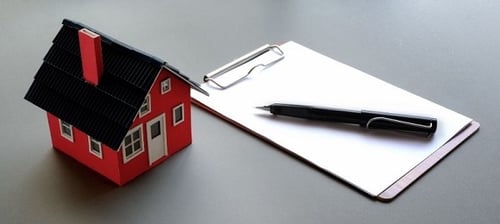 How does Habitat's mortgage flexibility work?
When clients are facing financial hardship due to COVID-19, we simply pause their mortgage payments, move the missed payments to the back end of the mortgage, and extend the term of the mortgage.
Importantly, the missed mortgage payments do not 'balloon' into a lump sum payment.
Betsy emphasized that "unlike many lenders, we knew we needed to avoid balloon payments for our clients. Balloon payments create yet another hurdle for clients immediately after they recover from a hardship."
For example, if a client defers their mortgage payments for four months during the pandemic, we simply add four more months of mortgage payments to the end of their 30-year mortgage. The payments don't accrue any extra interest during the deferral period, there is no penalty for clients, and their mortgage continues to be reported as current to credit rating agencies.
How does Habitat's approach to mortgage flexibility compare to other lenders?
"As a subsidiary of Twin Cities Habitat for Humanity, TCHFH Lending, Inc. is a lender with a mission and we prioritize people over finances," Betsy shared.
In addition to avoiding balloon payments, Habitat took a proactive approach to supporting our clients. Right away in April 2020, our team reached out to all our homeowners to let them know that we are here to support them. We didn't wait until clients were behind on their mortgage payments to get in touch.
We also streamlined our process so clients could access mortgage flexibility without jumping through a lot of hoops.
"The pandemic brought hardship, stress, and frustration, among many other emotions, and we didn't want to pile on more stress for our clients," Betsy commented. "We worked with our mortgage servicing partner, AmeriNat, to streamline the process and make it easy to access the payment deferral option."
Borrowers can defer their mortgage payments in two-month increments and can easily renew the deferral if they continue to face income or job loss up to a total of 12 months.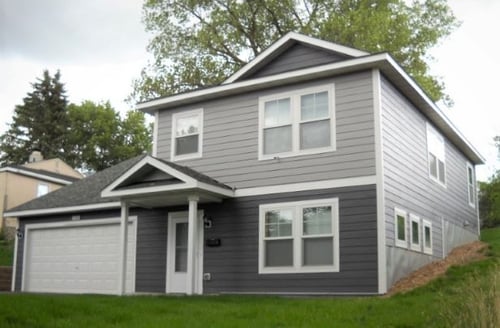 Who was involved in making the mortgage deferral possible?
The TCHFH Lending team worked quickly at the start of the pandemic to develop this mortgage deferral option for clients.
We collaborated with our servicing partner, AmeriNat, to come up with a process that is simple for clients. Betsy shared that the AmeriNat team has carried a lot of the administrative burden of processing mortgage deferral applications and working with borrowers.
The team also worked with our mortgage financing partner, Bremer Bank, which buys most of our mortgages after closing. Bremer agreed with our approach to prioritize borrower stability and long-term success.
"Bremer and AmeriNat have been amazing partners throughout the pandemic. We're so grateful for their flexibility and commitment to our clients."
We're also immensely grateful for the generous support of the Habitat community. Donations to the At Home Fund fill the gap in Habitat's budget created by deferring these mortgage payments. It's amazing to see so many people step up to support this effort.
Last but certainly not least, the TCHFH Lending team has been working incredibly hard to support clients during this time. We even expanded the team to ensure a high level of service.
"The past year has tested our team's stamina. Bethany Nagan, our Mortgage Portfolio Manager, has put in countless hours, but we know it's nothing compared to what our borrowers are dealing with. To continue to be supportive and responsive, we welcomed Jesse Lindsey to the team to be another resource for borrowers navigating this turbulent time."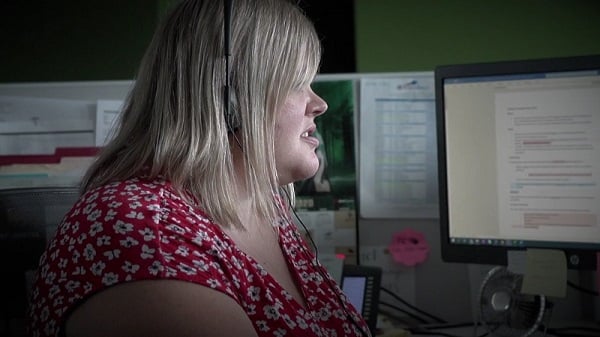 Bethany, Mortgage Portfolio Manager, working with clients over the phone to understand their concerns and offer mortgage flexibility.
What's the outlook for the mortgage deferral option?
Betsy shared, "As the pandemic winds down, we are already thinking and talking about the next phases as we move back toward 'normal.' What are the continued needs of our borrowers through the ongoing impacts of the pandemic? What can we do to support them in the next phase?"
Our team is still working out the details, but client success is always our top priority. We will always remain committed to avoiding foreclosure and exploring every option for clients who need additional support.
How can the community support this work?
You can donate to the At Home Fund to protect homeowners and expand homeownership during the pandemic. Your gifts are essential to providing relief to clients facing financial hardship. Please give generously.

If you are a Habitat homeowner and you're experiencing financial hardship, please visit the Habitat Homeowner Resources webpage.
If you are a non-Habitat homeowner facing possible foreclosure, please visit our Mortgage Foreclosure Prevention webpage. Habitat provides free counseling, advocacy, and resources to homeowners behind on mortgage payments or property taxes.