Smiling from ear to ear!
That's what the whole entire Twin Cities Habitat staff looks like, thanks to the successful Hard Hat & Black Tie Gala this past Saturday, April 7. With close to 1,000 guests in attendance at The Depot-Minneapolis, the evening was filled with glistening outfits, flying bid numbers, and dancing feet.
To top off the night, Twin Cities Habitat raised a record-breaking amount: over $940,000!
WOW! There are so many incredible organizations and individuals to thank for making this a reality. Thank you to our donors, sponsors, and guests for making this evening one we will remember. Because of you, we are moving closer to our goal of doubling the number of homeownership opportunities with Twin Cities Habitat in the next few years.
To the volunteers at the event and volunteers on sites, you are crucial to building a better community; thank you for putting your heart into the Twin Cities Habitat mission. Thank you to the staff who participated in the event and staff who work hard each and every day on behalf of the mission and families. Finally, thank you to Sue Haigh for her years of leadership and inspiring the Twin Cities community.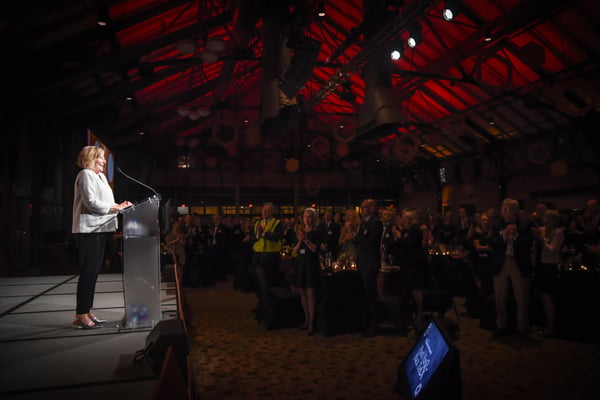 Sue Haigh receiving a standing ovation for her leadership
There were so many highlights of the evening, but one in particular stole the show. We were thrilled to have Buffy and her family share their Habitat story with us throughout the evening. Her story showed everyone in the room that strength, perseverance, and home can change one's life. Click here to see Buffy's story.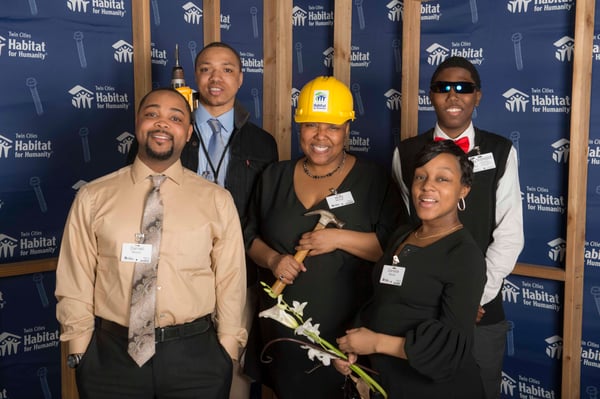 Buffy's family enjoying the Hard Hat & Black Tie Gala photo booth
Thank you to all who attended and continuously support Twin Cities Habitat. Enjoy some fun pictures of the evening, shot by Dennis Chick and Jeff Schad.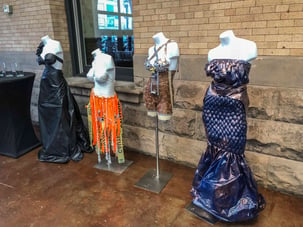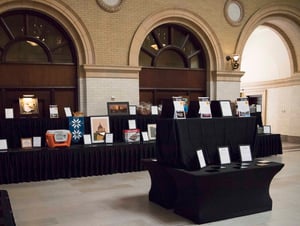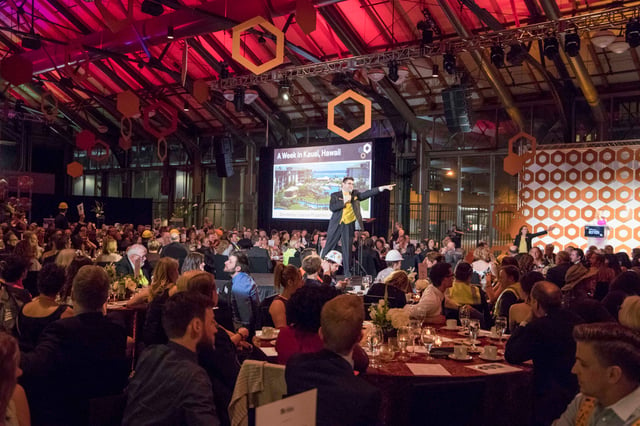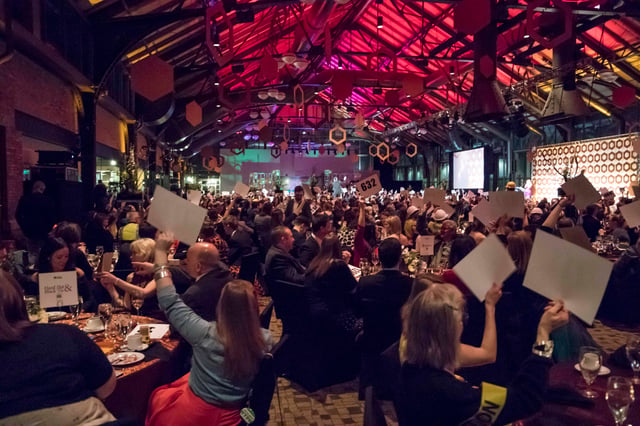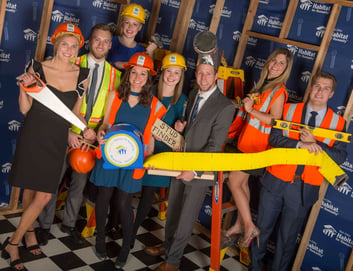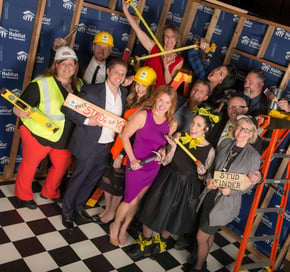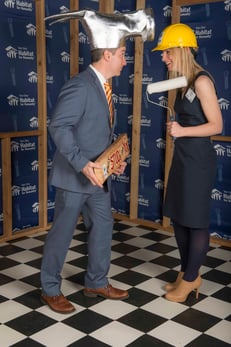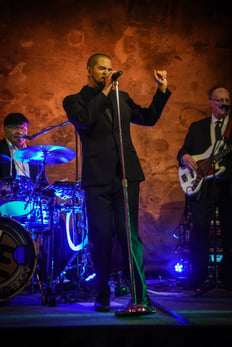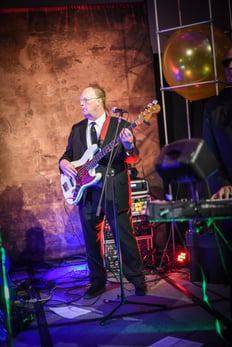 View more photos of the gala and photo booth!
Save the Date: Next year's Hard Hat & Black Tie Gala is Saturday, May 4, 2019 at the Hilton Minneapolis.